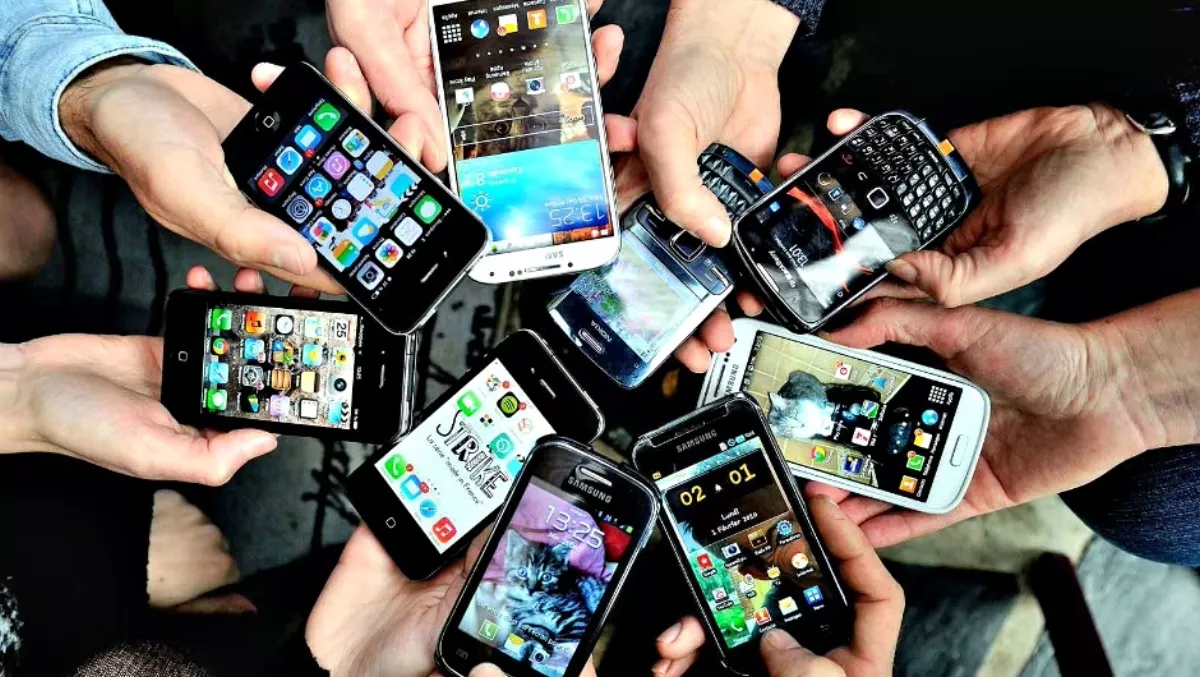 Apple's iPhone growth peaks, Samsung surges ahead
FYI, this story is more than a year old
Samsung continues to lead the global smartphone market, followed by Apple and Huawei, according to new research from Strategy Analytics.
The research showed shipments of smartphones grew 12% annually to hit a record 1.4 billion units in 2015.
In the forecasted period, Samsung captured 22% global smartphone marketshare, while Apple captured 18% and Huawei captured 8%.
Overall, global smartphone shipments grew 6% annually from 380.1 million units in Q4 2014 to 404.5 million in Q4 2015.
Furthermore, shipments grew 12% annually from 1.28 billion in full-year 2014 to a record 1.44 billion in 2015.
Despite this, this quarter was the smartphone industry's slowest growth rate of all time, according to the research.
Linda Sui, Strategy Analytics director, says, "Smartphone growth is slowing due to increasing penetration maturity in major markets […] and consumer worries about the future of the world economy."
In Q4 of 2015, Samsung shipped 81.3 million smartphones worldwide, growing an above-average 9% annually from 74.5 million units in Q4 2014.
According to Strategy Analytics, this was Samsung's fastest growth rate for almost two years and it helped Samsung to stay ahead of Apple and maintain first position with 20% share for the quarter and 22% share for the full year.
Neil Mawston, Strategy Analytics executive director, says, "Samsung is widely rumoured to be launching its new Galaxy S7 flagship model in the coming weeks and this should enable Samsung to consolidate its smartphone leadership."
Apple, on the other hand, shipped 74.8 million smartphones worldwide and captured 18% marketshare in Q4 2015, barely changed from a year earlier when it delivered 74.5 million units in Q4 2014.
"Apple's iPhone growth is peaking. Apple will have to expand into new markets if it wants to reignite iPhone growth in 2016," Mawston says.
Huawei maintained third position with 8% global smartphone marketshare in Q4 2015, up from 6% a year ago.
Woody Oh, Strategy Analytics director, says, "Huawei joined an elite club and shipped over 100 million smartphones in a year for the first time ever during 2015. It was an impressive performance.
"However, there are signs that Huawei's growth is starting to slow. Its annual growth rate of 35% halved sequentially from 62% in the prior quarter, as major vendors like Xiaomi began to fight back in core markets."
Lenovo-Motorola came in fourth position with 5% marketshare in the forecast period, despite the fact that its shipment growth rate declined 18% annually.
Linda Sui, Strategy Analytics director, says, "The merger of Lenovo and Motorola has so far not been a success and the two firms' combined smartphone shipments today are lower than when they first joined together in 2014.
Meanwhile, Xiaomi, in fifth place with 5% marketshare, is 'fighting back' with improved 4G smartphone designs and once again placing competitive pressure on rivals like Huawei, LG, ZTE and Micromax, says Sui.
Related stories
Top stories