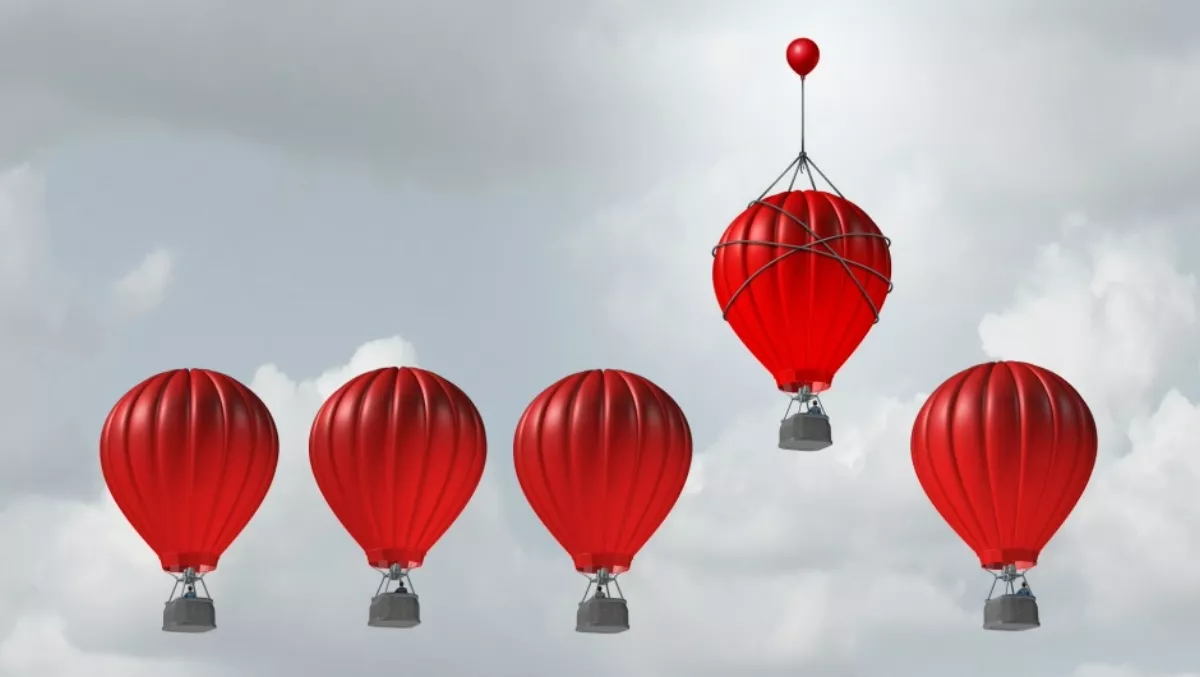 Benefits of upgrading your servers & OS – and the dangers of staying put
FYI, this story is more than a year old
In the ever-changing, ever-evolving business environment we all reside in, it has become vital to be agile and on the pulse of change – not least of which lies the importance of refreshing servers and operating systems.
Over time, security issues can be found in operating systems and the applications that run on servers so it pays to stay on top of the regular updates that come out.
OEM channel executive MNA at Microsoft, Patrick Quesnel says one of the biggest threats facing IT teams with legacy software is security.
"Windows Server 2016 gives you new capabilities to help prevent attacks and detect suspicious activity, with features to control privileged access, help protect virtual machines, and harden the platform against emerging threats," Quesnel says.
"The chart below shows key differences between Ws2008R2 and WS2016 – essentially, you are far better protected from modern cyber threats, and very unlikely to be safe on WS2008R2 or earlier.
Quesnel asserts that as organisations look beyond server virtualisation for more efficiency, they can use Windows Server 2016 capabilities to meet operational and security challenges, freeing up IT resources to plan and innovate on future solutions that drive business success
It's not just software, though - hardware has a significant part to play, as Westcon vendor business manager for Lenovo, Chris Ferguson explains.
"Generally with the increased threat levels around these days it would be best practice to install certainly the critical recommended updates, or at least understand why they have been released," Ferguson says. "Likewise with hardware - it pays to update the firmware and drivers which are usually enhanced to support new features, fix identified issues and to provide more security.
Server refreshes are notoriously bad for the environment, but fortunately Westcon have solutions for this problem too with their E-Recycling and E-Destruction Services, a positive attribute for any company's brand.
"Westcon-Comstor E-Recycling and E-Destruction Services provide vital end-to-end solutions to our resellers," Ferguson says. "Westcon-Comstor will collect from your specified pick up and provide certification, that shows full and secure destruction and where possible recyclable goods turned in to Green Waste, saving from landfill equipment that is damaging to the earth.
In terms of why people should be using Lenovo servers in particular, Ferguson is resolute.
"As servers get more powerful and will continue to do so, along with more and more applications being virtualised on fewer servers, the reliability of the servers becomes critical," Ferguson says. "Lenovo servers have been ranked #1 in x86 reliability and customer satisfaction for the last 4 years.
And Ferguson says it's not just the Lenovo difference, but the Westcon difference.
"With the purchase of a new Lenovo server from Westcon a customer has the option to purchase the Windows Server 2016 operating system as a ROK (Reseller Option KIT)," Ferguson says. "ROK is an OEM software distribution model and a way to easily purchase a Windows Server operating system on Lenovo hardware.
This is often the most cost-effective option for many SMB customers who don't need the flexibility of licence mobility. It is also inherently more convenient as it is faster and easier to deploy, in addition to being tested and customised for the hardware and supported by Lenovo.
"As part of a server and operating system refresh, Westcon-Comstor can provide Integration Services," Ferguson says. "Westcon-Comstor's Integration team ensures that customers are satisfied and protected during system setup, testing, and basic configurations for installations. Our processes and methodologies provide the basis for services and task handling that instantly frees your staff to focus on core, profitable business.
It's clear that Westcon understands that to help their partners 'win the business' in the competitive server refresh market, it's critical they provide a key point of difference to help get the deal over the line
Click here to find out more.