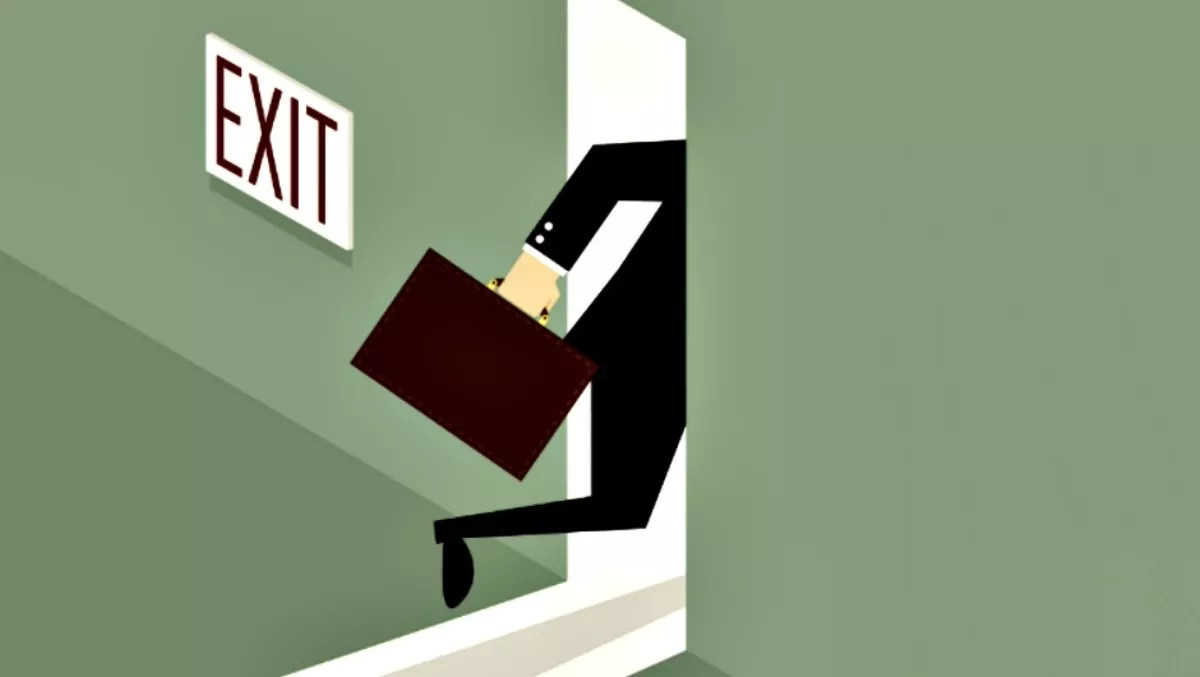 BlackBerry bows out of hardware as smartphone business turns sour
FYI, this story is more than a year old
Blackberry has confirmed it is bowing out of the hardware race, announcing it will stop designing and manufacturing its own smartphones.
Instead, Blackberry-branded handsets will be produced by outside companies, while Blackberry turns its focus on security software and services starting with a partnership with Indonesian firm BB Merah.
"We are reaching an inflection point with our strategy," BlackBerry chairman and CEO John Chen says.
"The company plans to end all internal hardware development and will outsource that function to partners. This allows us to reduce capital requirements and enhance return on invested capital," he explains.
According to industry analyst firm Ovum, the exit is the best decision for BlackBerry.
Daniel Gleeson, senior analyst, Consumer Technology at Ovum, says the move gives BlackBerry a chance to survive as a pure software and services company, following years of losses for its hardware business.
"This long-expected announcement is the culmination of CEO John Chen's desire to transform BlackBerry from a hardware-focused company into a software and services company," says Gleeson.
The strategic decision is fully backed up by the data: BlackBerry is on course to ship just over 2 million devices in 2016, giving it approximately 0.1% market share, and its handsets unit has reported a loss for several years.
"BlackBerry's stronghold in the enterprise sector suffered as Apple, Google, and Samsung invested heavily in improving the security features of their smartphones," Gleeson explains.
"Microsoft also applied pressure to BlackBerry in enterprise, but it too is exiting the hardware business," he adds.
Gleeson says BlackBerry's decline in enterprise has as much to do with its decline in the consumer markets as any other factor, as its handsets were simply seen as less desirable by executives.
"As soon as Android and iOS reached an acceptable level of security, many firms were more than eager to jump ship," he says.
BlackBerry failed to maintain its early momentum in the smartphone space as touchscreen smartphones outsold its keyboard smartphones.
"And with its touchscreen OS, BlackBerry 10, debuting in 2013 when Android and iOS were entrenched as the two leading smartphone operating systems, it has never recovered its presence in the consumer market," says Gleeson.
"This shows the punishing nature of the fast-moving smartphone market."
Gleeson says,"With a growing reliance on reference designs for Android manufacturers, being left behind is a small risk now, but it limits the potential innovation a manufacturer might use to stand out in the market."
BlackBerry's announcement comes after a year of various initiatives aimed at trying to save BlackBerry's handset business.
In October 2015, BlackBerry launched its first Android-powered device, the Priv. BlackBerry's second Android handset, the DTEK 50, was launched in August and was manufactured by Chinese company TCL rather than by BlackBerry itself. According to Gleeson, neither of these approaches enabled BlackBerry to find any profitability in its hardware unit.
"BlackBerry's slow adoption of Android likely put off any would-be acquisitions, but there were indications that the Canadian government may have blocked any acquisition of BlackBerry by a Chinese firm on national security grounds," he adds.
BlackBerry is the latest former smartphone leader to call time on its participation in the increasingly commoditised market. Motorola sold itself to Google in 2011, before being sold on to Lenovo in 2014. Nokia's handset business was sold to Microsoft in 2014 and this has since been broken up and sold on again. Several other handset brands, such as HTC and Sony, are struggling to achieve any profitability.
"It is only a matter of time before these companies also give up on smartphones," Gleeson says.
Related stories
Top stories