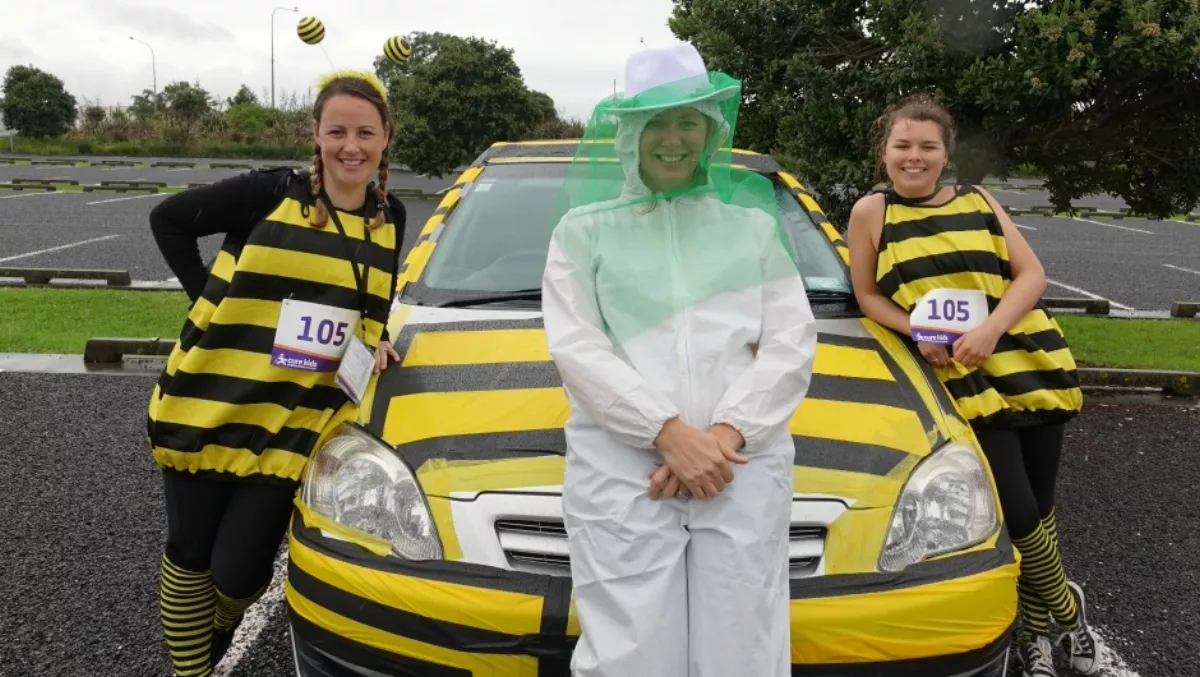 Bumble Bee alert for Queenstown-bound Ingram Micro NZ team
FYI, this story is more than a year old
Two bumble bees currently wandering New Zealand roads are hoping for a helping hand from resellers and the IT community alike, as they make their way to Queenstown over the coming days.
Team Kate&Trace – aka distributor Ingram Micro's Kate Hood and Tracey Button – are taking part in the Cure Kids $10 Queenstown challenge, raising money for the Cure Kids charity.
Sera Wright, Ingram Micro New Zealand human resources business partner, says the charity is close to the heart of Ingram Micro New Zealand.
"It's something we all feel very passionate about, with the amazing work that they do," Wright says.
"They're perhaps a little unknown, so its around creating awareness to help get the charity really firing and help the kids out there."
Ingram Micro New Zealand has been a corporate partner with Cure Kids since 2014, throwing plenty of support and fundraising behind the charity, which invests in research to help children with serious diseases and health conditions.
The $10 Queenstown challenge, which kicked off in 1993 as a dare between two Queenstown locals, sees participants making the trip from Auckland to Queenstown on just $10 – and with no assistance from friends or families.
Button and Hood were dropped in Hamilton last night – after coming third in a Pimp My Ride challenge – and are currently on their way to Taupo, with a goal of raising $10,000 along the way, while also successfully hitch hiking the full distance.
The team are heading down the main highway, with Ingram Micro calling on anyone travelling the roads to look out for the pair – who won't be too hard to spot, given they're dressed as bumble bees.
Freight companies are among those who have been asked to assist in providing a lift for the pair, who will also be visiting towns along the way to take part in challenges.
Last year Ingram Micro participated in Cure Kids' Great Adventure Race.
The distributor also has its Annual Charity Golf Tournament on April 07, also raising money for the charity.
Anyone wanting to donate money for the Kate&Trace's $10 Queenstown challenge can click do so online, here.
Donations can be made by individuals or companies, with any donation sums accepted.
Related stories
Top stories