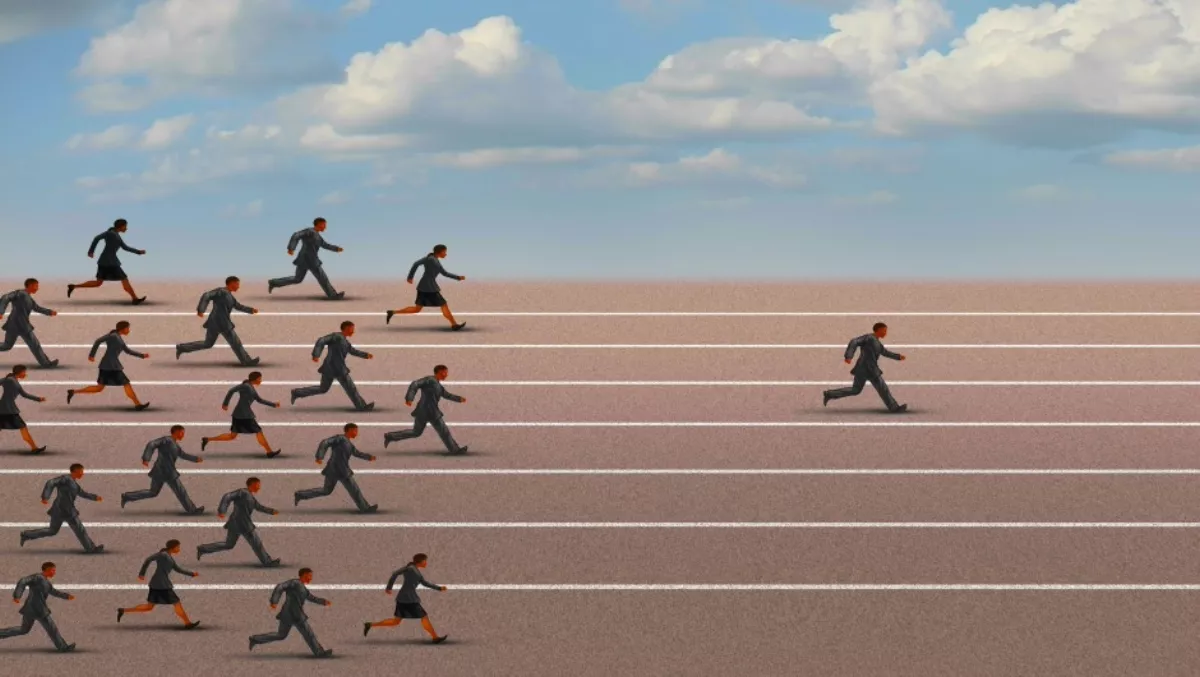 Businesses stumbling at the final tier of cloud adoption - how to enable with confidence
FYI, this story is more than a year old
There is no doubt: Cloud computing has completely revolutionised the way we do business. Its emergence has enabled a completely new era of accessibility, scalability and affordability.
Commvault principal architect, Chris Gondek says there are now more businesses than ever that are making the move to the cloud. It's progressed from being primarily used for development and test workloads to being mission-critical. Despite this, there are still many businesses that are hanging back at the last tier.
"The old excuses used to be 'the cloud is not ready for a production workload, it's too risky or it's too rigid to fit our specific needs'," Gondek says. "Now the cloud has evolved, it will actually lower costs, it will increase efficiency and it will allow you to be more innovative as you have access and exposure to more technologies that you don't have to personally be responsible for creating and maintaining.
While the prior excuses have now been made invalid, the final fear of adopting cloud computing comes down to security - Gondek asserts the data in your environment is the lifeblood of your business, and is your asset regardless of the infrastructure it runs on. Irrespective of whether you move to the cloud or not, you have to be extremely cognizant of the threats to that data.
"There are some threats to data that you just cannot possibly be fully prepared for from a prevention perspective," Gondek says. "You need to be able to respond to a data loss scenario, and the biggest threat today is undoubtedly ransomware, followed by user errors. With the power that we're given, we will make mistakes and delete something accidentally or click on a phishing link that lets an intruder infect your environment with ransomware.
Gondek says that regardless of how much security you have, if it is bypassed by either an end user's inability to identify a fraudulent attempt or when data is compromised by being encrypted, the only recovery from that situation is to restore from a backup.
"Even if you had all the security elements in place, they can get bypassed. Cloud geo redundancy and replication methods are still vulnerable to data loss - you end up with multiple copies of encrypted data, but this is not enough to protect yourself from these data loss scenarios" Gondek says. "It's what you do in those situations that is going to count and help you overcome that fear. Recovery from backup and how fast you can recover from backups is going to be the most crucial element in overcoming that final fear of the cloud.
According to Gondek, it's all about how fast you can recover from a data loss scenario and get back to business as usual that is going to count. For those businesses that find themselves stumbling at the final tier, Gondek assures Commvault are absolutely a cloud-enabler and can help.
"While we help you to protect yourselves from these data loss scenarios, we also are the tool to achieve the data portability means. We help you move to the cloud with confidence and we help you to then stay in the cloud with confidence. Commvault helps by providing you a protection mechanism, whether you're in the cloud or not, a migration mechanism to the cloud that also acts as an exit strategy from the cloud or between clouds," Gondek concludes.
Commvault and Nextgen work together to deliver innovative data center technology, including the enabling of cloud-first strategies for Australian and New Zealand organisations and government agencies.
Click here to find out more.