Chillisoft rounds out portfolio with file integrity vendor
Fri, 24th May 2019
FYI, this story is more than a year old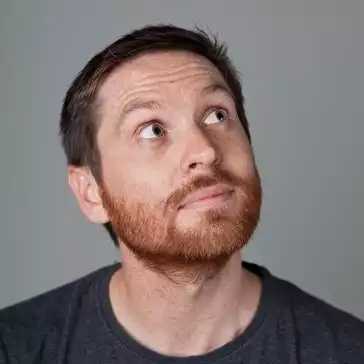 By Ben Moore, News Editor - Channel
Cybersecurity distributor Chillisoft has signed a distribution agreement with global cybersecurity vendor Tripwire for New Zealand and the Pacific Islands.
Tripwire is the fourth vendor Chillisoft has signed in the last six months, rounding out a portfolio that offers end-to-end security for networks, endpoints, and cloud systems and data
"We continue to build on our longstanding partnerships, bringing Tripwire technology into our portfolio, including other partner solutions like ESET, to offer a complementary set of cybersecurity solutions to cater for modern businesses and workplaces across Australia, New Zealand, and the Pacific Islands," says Chillisoft CEO Alex Teh.
Tripwire offers critical security controls, vulnerability management, and file integrity monitoring (FIM), which have found favour in this part of the world with banks and financial institutions that are required to safeguard customer data according to the Payment Card Industry Data Security Standard (PCI DSS).
Chillisoft expects strong local interest in Tripwire's cloud-based management service Tripwire ExpertOps SCM and Tripwire ExpertOps VM which offer secure configuration management, file integrity monitoring and vulnerability management as a service.
"Delivering vulnerability management and file integrity technologies from the cloud deals with all the complexity," saay Teh.
"It's an attractive proposition for both our partners and SMBs, many of whom find managing this kind of security themselves a bit of a stretch."
The distributor is offering partners a range of support and incident response options, including a direct line into Tripwire engineers and support plans and closer to home, Chillisoft Labs - its Auckland-based security and development practice.
Two-pronged support removes the onus on partners to either establish their own expertise and resources or engage specialist third parties to do the job.
"With Tripwire ExpertOps, our partners can effectively supply these services to their customers at good healthy margins, and avoid inviting a specialist third-party into the relationship," adds Teh.
Tripwire believes the New Zealand market offers huge potential, as SMBs seize the opportunity to deploy enterprise-grade cybersecurity from the cloud.
"Chillisoft is the cybersecurity heavy-hitter in the region," says Tripwire ANZ regional manager Wayne Thompson.
"They've got the grunt and expertise to represent Tripwire both commercially and technically, providing a vendor-level presence spanning technical enablement, sales training, marketing, and ongoing support."
The partnership with Chillisoft opens the door to 1500 resellers and integrators, including sixty-plus managed service providers, across the region.
"We're really bullish about this technology, with early feedback suggesting strong latent demand. SMBs recognise that they need this kind of security but have been daunted by the technicalities. It's in the cloud now – what a relief," says Teh.
Chillisoft is in the process of integrating Tripwire's APIs into the Chillisoft Lab environment, with plans for a security information and event management (SIEM) platform to manage security feeds and alerts from vendors in the distributor's portfolio.