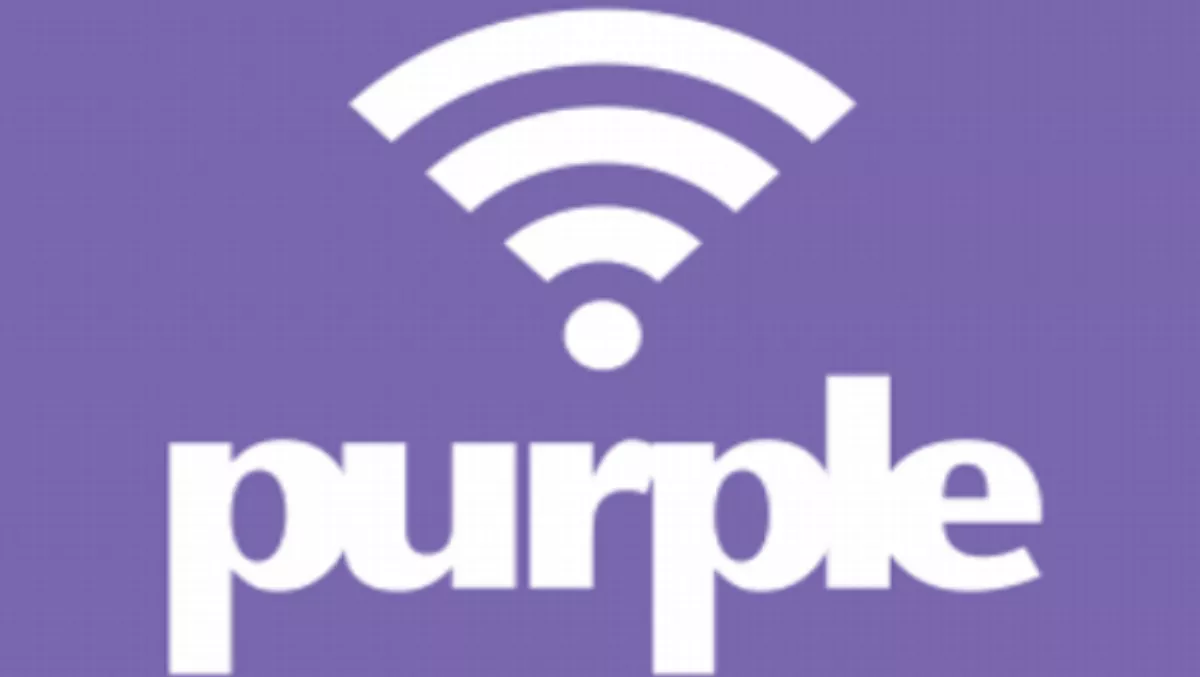 Cloud-based Purple WiFi sets it sights on ANZ
By Shannon Williams,
14 Apr 2015
FYI, this story is more than a year old
Cloud-based social WiFI provider Purple WiFi has today announced its expansion to Australia and New Zealand.
Purple WiFi delivers social WiFi solutions to businesses wishing to offer free WiFi to visitors. Saurabh Madan has been appointed to the role of sales manager ANZ, reporting to Allen Pan, VP Asia Pacific. Madan held previous roles at Westcon Group, AVG Technologies and Envisian. The company is expanding globally following a $5m investment announced earlier this year. The investment was raised in order to accelerate product development and recruitment of a truly global sales team, which already has strongholds in Europe, Asia-Pac and the Americas. The social WiFi offering allows users to gain free access to a public WiFi network through their existing social media accounts or a short form. "The benefit to the business hosting the service (such as a restaurant, hotel, shop, museum, sports stadium or shopping mall) is valuable analytic insights into the profiles and movements of their customers and a sophisticated built-in marketing platform," Purple WiFI says in a statement. Thousands of venues across the globe are already using the Purple WiFi platform and the company has established partnerships with Cisco, Cisco Meraki, BT and Telstra, amongst others. Purple WiFi has distribution agreements with Ingram Micro and Westcon Comstor, along with a number of country-specific partners.
"Having worked in the Australian technology market throughout my career, I have an excellent understanding of the sector, as well as the opportunities for Purple WiFi's offering," Madan says. "I'm extremely passionate about technologies that can help organisations to grow their business and Purple WiFi's guest WiFi and location-based services have huge potential in the ANZ market for a variety of verticals." Madan says, "We live in an era where data is everything, but there has to be a mechanism to convert this data into information, which can then be used in a productive way.
"Purple WiFi offers a rich, technology agnostic and value-packed solution to this problem," he says. Allen Pan, VP Asia Pacific, Purple WiFi, says, "We have had an excellent start in Australia and New Zealand, working with the region's biggest telecoms provider and hiring smart people to deliver our services. "Purple WiFi is designed to meet the growing user demand for fast, secure WiFi enabled spaces, with the added value of giving something back to the company that invests in the WiF," says Pan. "This is a strong differentiator as it offers a tangible ROI, and is therefore welcomed by the market wherever we go in the world.
"Our platform now encompasses an extensive number of global social networks, and the login journey and analytics platform are localised into 21 languages ready for further expansion." The Purple WiFi service is growing quickly with 2400 venues running across 88 countries and 2 million users. Global agreements are in place with distributors Ingram Micro and Westcon Comstor, with an active reseller base of over 300 in 60 countries. The company says growth is being seen in all sectors, most notably in hospitality (where people have time to spend online), retail (where footfall tracking is essential), healthcare (offering transparency around service and communication) and entire cities moving towards the Internet of Things.