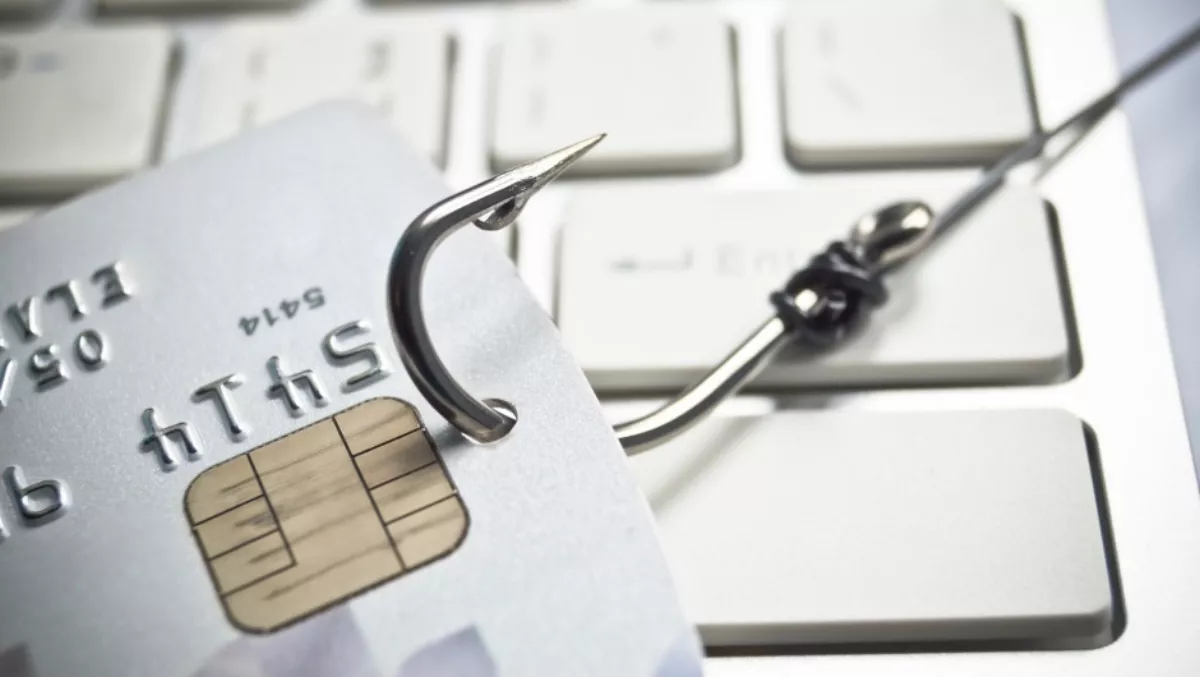 Cloud Distribution offers up Cloudmark Trident spear phishing solution
FYI, this story is more than a year old
Cloud Distribution has signed a distribution deal with Cloudmark which will see it providing Cloudmark Trident – a solution to provide protection against highly targeted spear phishing attacks – to channel partners across Australia and New Zealand.
Cloudmark has launched a dedicated regional hosting centre in Sydney to handle local processing.
Jason Burn, Cloud Distribution chief operating officer, says the new offering is 'a unique product, virtually the first of its kind available in the market'.
Burn says 'this is absolutely something that is being sought by the channel partners'.
"There hasn't been a solution in the market to be able to address this challenge of spear phishing."
Stuart Folo, Cloudmark Asia Pacific general manager, says spear phishing is one of the top threats plaguing enterprises today, often resulting in severe financial loss and theft of intellectual property.
"Our ultimate goal is to help enterprises combat targeted phishing attacks," Folo says.
While Folo didn't have any specific ANZ data on spear phishing attacks, he says many companies he speaks to in the region, particularly in the financial and utilities sectors, 'continually suffer from attempted breaches of their network'.
"What they won't share with us is exactly what that potential risk has been, but they are showing extreme interest in being able to have a solution to stop this trouble," Folo says.
The offering is designed for organisations of any size, ranging from 'one mailbox to hundreds of thousands' and was released in the United States in January and has since rolled out in Europe and Japan. North American customers range from 500 seats to 25,000 seats.
"But we do support small and medium enterprises in the Australian and New Zealand market as we know them here," Folo says. "We've designed the platform to be deployed from one or two mailboxes or users up to hundreds of thousands."
Stuart Duncan, Cloudmark Asia Pacific senior director for engineering, says Cloudmark Trident is set up in a dual approach to make it as easy as possible for resellers to pass on to end customers.
"We do most of the smarts in our regional hosting centre, which we've got set up in Sydney to cover us off for data soverignty issues. That's where the heavy lifting and most of the processing gets done.
"That means we just need a really light-weight SMTP proxy deployed on the customer premises, normally in line with their existing mail infrastructure.
"It's set up to be a very quick and simple install for resellers."
Duncan says deployments in the United States and Europe have seen Trident picking up 'a whole bunch of spam and phishing attempts that are typically going straight through our customer's existing secure email gateway solutions'.
He says Trident also picked up and stopped recent W2 tax return phishing attempts in the United States.
Folo says the offering is 'ideal' for any business doing any electronic funds transfer or interaction with other businesses where fund transfers are discussed or there is interaction with end users and personal information about the end user is retained.
Duncan says pricing will be 'in line with current security solutions available in market'.
"If you look at something like Office 365, where you can sign up for your email service, you can also opt in for security services as part of that. We're looking at pricing in-line with that."
Cloud Distribution took on distribution of Cloudmark late last year, providing resellers with access to the United States' vendor's traditional email, mobile and DNS security solutions.
The distributor is targeting enterprise and SME channel partners along with MSPs for the new offering.
Related stories
Top stories