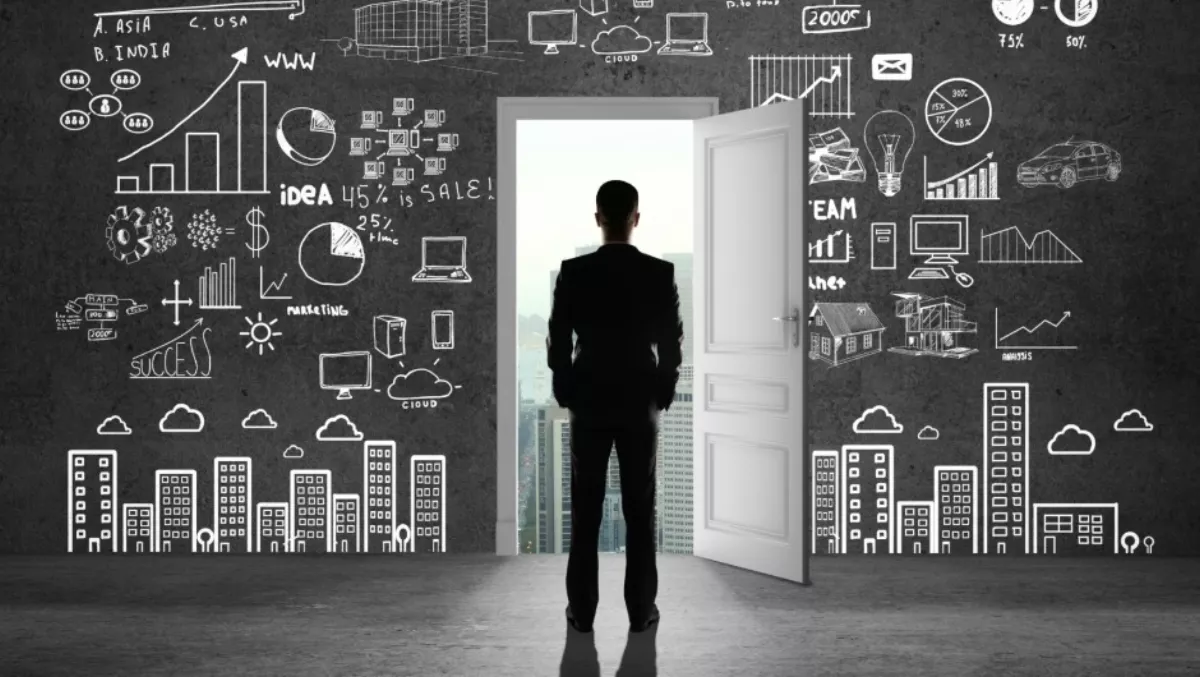 Cognitive computing proves to be huge disruptive force
FYI, this story is more than a year old
Cognitive computing is one of a few key innovation accelerators that will drive digital transformation by opening new revenue streams and creating information-based organisations, according to the new IDC Worldwide Semiannual Cognitive Systems Spending Guide.
IDC forecasts that global spending on cognitive systems will reach nearly $31.3 billion in 2019 with a five year compound annual growth rate (CAGR) of 55%.
IDC also finds that more than 40% of all cognitive systems spending throughout the forecast will go to software. This includes both cognitive applications (text and rich media analytics, tagging, searching, machine learning, categorisation, clustering, hypothesis generation, question answering, visualisation, filtering, alerting, and navigation) and cognitive software platforms which facilitate the development of intelligent, advisory, and cognitively enabled solutions.
As both the largest and fastest-growing category of cognitive systems, cognitive applications spending is forecast to approach $13.4 billion in 2019, IDC finds. Cognitive-related services (business services and IT consulting) represent the second largest spending category while hardware spending (primarily on servers and storage) will grow nearly as fast as software spending, according to the guide.
"Unstructured and semi-structured data is fuelling a renaissance in the handling and analysis of information, resulting in a new generation of tools and capabilities that promise to offer intelligent assistance, advice, and recommendations to consumers and knowledge workers around the world," says David Schumehl, IDC research director Cognitive Systems and Content Analytics.
"These cognitively enabled solutions are being developed and implemented on cognitive software platforms that offer the tools and capabilities to extract and build knowledge bases and knowledge graphs from unstructured and semi-structured information as well as provide predictions, recommendations, and intelligent assistance through the use of machine learning, artificial intelligence, and deep learning. The markets for these cognitively enabled applications and cognitive software platforms is just beginning, and IDC expects spending to accelerate throughout the forecast period," he says.
According to IDC, banking is the vertical industry that spends the most on cognitive systems with nearly a 20% share of the worldwide total throughout the forecast. Leading uses of cognitive systems in banking include fraud analysis and investigation, automated threat intelligence and prevention, and programme advisors and recommendations, according to IDC.
Retail and healthcare are the second and third largest industries with combined spending on cognitive systems forecast to reach more than $10 billion in 2019. The leading use cases in retail are automated customer service agents and merchandising for omni-channel operations while the leading use case in healthcare is diagnosis and treatment systems, IDC finds.
"The potential use cases for cognitive systems are as wide, varied, and rich as the imagination. Automated threat intelligence, for instance, is helping organisations connect the dots between pieces of information to improve security, while in healthcare, cognitive systems are improving the quality of people's lives by assisting in diagnosis and treatment at the individual patient level," says Jessica Goepfert, IDC programme director customer insights and analysis.
"Wherever cognitive systems are in play, workers and organisations can expect to be impacted by the power of more information, intelligence, and automation," Goepfert says.
On a geographic basis, IDC forecasts that cognitive systems spending in Asia/Pacific including Japan will overtake EMEA by the end of the forecast.