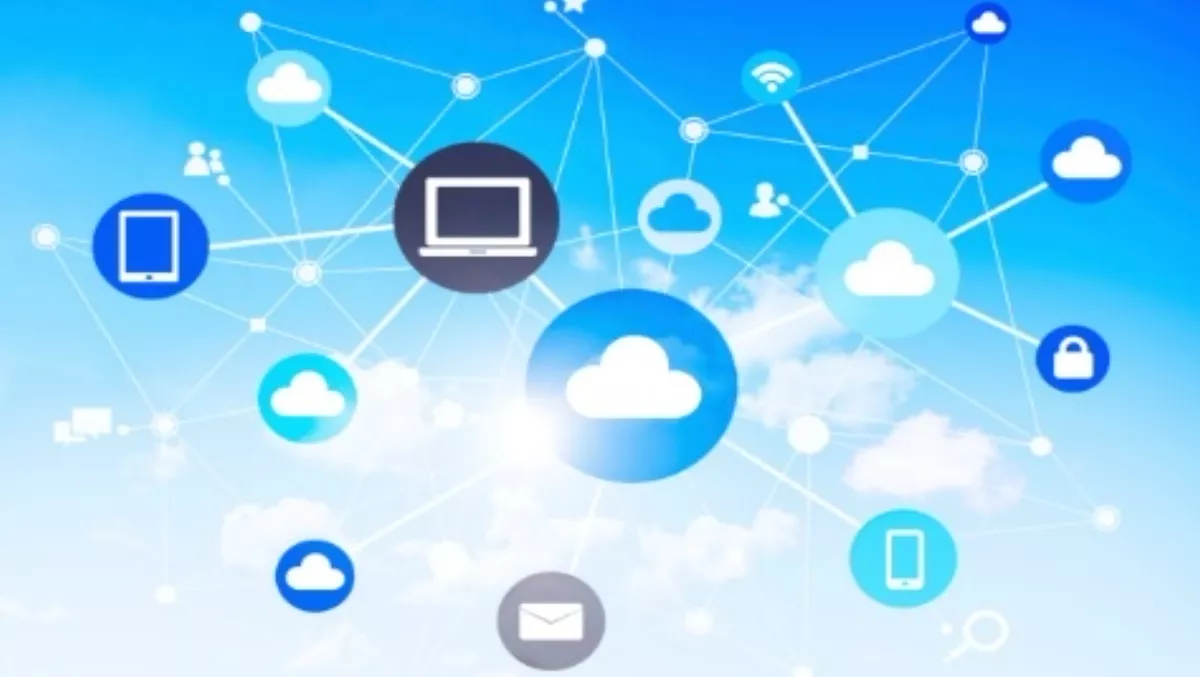 Commvault leads the way in innovative Cloud solutions
By Catherine Knowles,
Wed 26 Nov 2014
FYI, this story is more than a year old
Commvault is taking full advantage of the cloud in the current marketplace and when looking toward the future.
Simon Probert, NextGen Distribution, says Commvault, the data and information management software company, is a leader in the market and still growing faster than any other product and acquiring customers.
Commvault is doing a lot of work in the cloud space, helping customers adapt to the current landscape, Probert says.
The software company has a broad customer base, from large corporations to small businesses, and Probert says nearly everyone he meets has a cloud based strategy.
"Everyone is adopting, thinking about adopting, or testing the cloud," he says. "Most customers are exploring the economics of cloud and are doing something. Commvault understands this shift in the market."
Recognising the importance of the cloud Commvault created a cloud solutions group, which is now a global business unit.
The team is focused on genuinely finding new solutions and readying the company for the changes in the market – "solving forward" and preparing for the future. The group has already enabled Commvault to change and adapt their product, improving success.
Probert says data growth is growing at ever increasing rates, at a rate of about 60 percent with New Zealand customers and about 40-60 percent overall.
To cope with this growth, customers need new innovative solutions that leverage more service provider expertise, says Probert.
"This data needs to be secured and protected," he says, and Commvault is delivering these new solutions to meet this demand.
There are a number of large Service providers in the NZ market already providing cloud services and utilising Commvault as their technology of choice, including those who participate in the panel supply of IAAS to government agencies.
The Auckland Council is a Commvault customer through Revera, for example, and there are many more. The council signed a contract with Revera, who will supply infrastructure-as-a-service (Iaas) and data centre and transition services to consolidate legacy council data centres.
Solutions such as this allow for rapid change on a daily basis – the plan is adaptive, says Probert.
Two other areas Commvault is focused on is billing and security. The cloud enabled teams are working on how to integrate and automate billing so MSPs can ensure their servies are billed effectively are adaptive to change and to ensure costs matche revenue.
"Many businesses are asking the question, is my data going to be secure?" says Probert. "Fear about the cloud can be relieved by using Commvault."
Commvault software is used to backup data in the Rackspace public and private cloud environments. The Simpana software by Commvault has been tested and validated to do file-level backup and recovery of data inside individual instances on the Rackspace platform.
"Rackspace is one of Commvault's MSP partners globally," says Probert. "You don't enable partnerships like Rackspace without being agile and genuinely listening when provided with an idea."
Understanding that customers want to have data security and protection, Commvault is a software solution that provides certainty about protection.
Another company Commvault has a strong relationship with is Microsoft. Probert says Commvault is helping to drive Azure growth.
Commvault works toward offering customers the ability to move between local and global, private and public clouds, allowing transportability and a managed change of network.
"Most businesses need to be agile," says Probert. "With the markets changing, businesses have to be quick – they need to test ideas quickly and roll them out quickly. This is driving the adoption of cloud, and Commvault can aid in this adoption."
Successes such as these show how Commvault is focusing on and succeeding in the cloud space, says Probert.
While working on providing current solutions, Commvault is also looking toward the future to develop leading solutions and remain ahead of the game.
Probert says with this forward thinking attitude, Commvault will continue to be an instrument for data deployed across a whole range of solutions.
"It doesn't matter where data is or what cloud solution a customer choses, Commvault will continue to support and evolve and offer protection," he says.
Commvault is distributed by NextGen Distribution in New Zealand. Contact Simon Probert, NextGen sales director, for more information via email or call 09 972 3128.