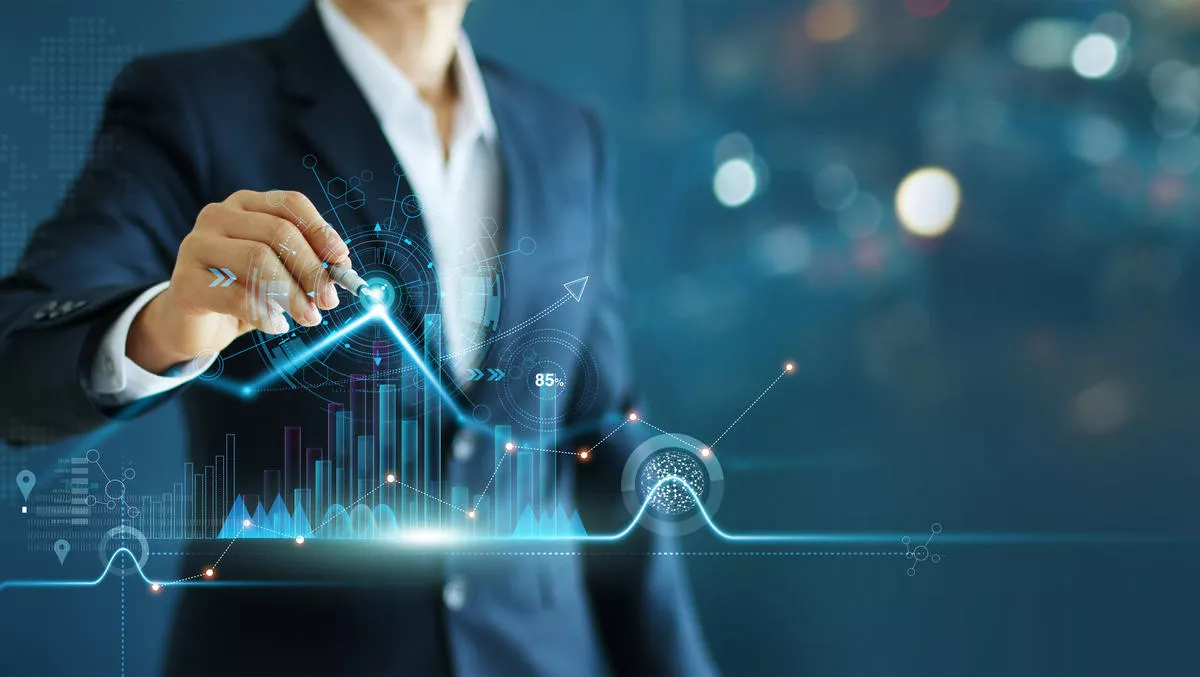 Commvault updates data management portfolio
FYI, this story is more than a year old
Commvault has announced a new portfolio of products and services for intelligent data management.
In addition, the company also announced new flexible subscription pricing.
New to the portfolio are Commvault Backup - Recovery, Commvault Disaster Recovery, Commvault Complete Data Protection and Commvault HyperScale X.
HyperScale X
The next generation of Commvault HyperScale is a scale-out integrated solution that delivers simple, flexible data protection for all workloads (including containers, virtual, and databases), optimised scalability, and built-in ransomware protection.
The first Hedvig integration with the Commvault portfolio, HyperScale X enables customers to simplify and accelerate hybrid cloud adoption.
Hyperscale X is a scale-out appliance that is fully integrated with Commvault's intelligent data management platform.
It provides scalability, security, and resiliency to accelerate an organisation's digital transformation journey as they move to hybrid cloud, container, and virtualised environments.
Commvault HyperScale X delivers:
Simple, flexible data protection for all workloads including containers, virtual, and databases
Optimised scalability to easily grow as needed, on-prem and to the cloud
Trusted security, including built-in ransomware protection and AI/ML anomaly detection
Complete Data Protection
The combination of Commvault Backup - Recovery and Commvault Disaster Recovery brings Commvault's functionality into a single data protection solution.
The new standalone backup - recovery product ensures data availability for all workloads – including containers, cloud-native, and virtual – across cloud and on-premises environments, delivering data protection through a single extensible platform.
Commvault Disaster Recovery enables customers to ensure business continuity and verify recoverability across cloud and on-prem environments, delivering automated disaster recovery orchestration, flexible replication, and verified recovery readiness.
Data Governance, eDiscovery - Compliance and File Storage Optimisation
These solutions, previously bundled together as Commvault Activate, give customers greater visibility into their data, identify opportunities for storage efficiencies and manage risk.
Enhanced Container Support for the Hedvig Distributed Storage Platform
Commvault's new native API Kubernetes enhancements in the Hedvig Distributed Storage Platform provides customers with the flexibility to develop and run new modern applications with encryption and third-party KMIP support for data security in any Kubernetes environment.
It also offers the ability to protect, migrate, and use the data stored in Hedvig to speed the DevOps process and remove any cloud-managed or self-managed Kubernetes service barriers.
Coupled with integration for on-premises infrastructure, cloud storage, and container orchestrators, Hedvig Distributed Storage Platform provides a solution capable of managing data regardless of where it lives across containers, cloud-native applications, and traditional workloads.
Key Features:
Integrated Container Snapshots provide point in time protection for stateful container workloads.
Container Migration delivers an intelligent data movement of unique changes across Hedvig storage clusters, on-prem to cloud, to support the DevOps process for new modern application development and enable HA/DR for containerised workloads.
Integrated Policy Automation enables granular control over the frequency of snapshot and migration operations and the targeted environment to which the data is intelligently sent.
Subscription Pricing
Updated subscription pricing models across the portfolio allow for flexibility in payment options.
Commvault will continue to support customer requirements for a perpetual pricing model.