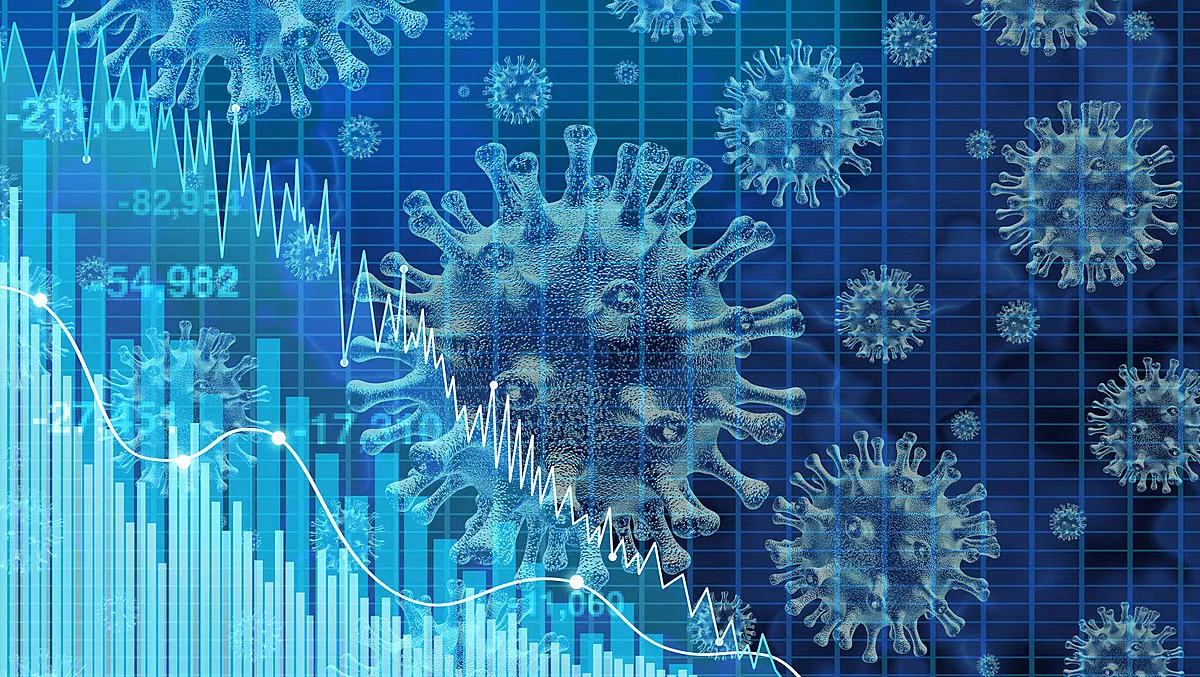 COVID-19 intrusion further derails enterprise infrastructure market, says IDC
FYI, this story is more than a year old
The Australian and New Zealand region is facing another tough year that has put its economic structure on a weak footing, as the COVID-19 crisis further impacts markets, says IDC.
The analyst firm says the A/NZ enterprise infrastructure market, inclusive of server, external storage and networking reached USD 2.63 billion in 2019. The market experienced a 9% decline from 2018, which saw significant infrastructure refreshes from the government and financial sectors as well as global hyperscalers.
Stepping into 2020, IDC says it expected 3% growth to the enterprise infrastructure market. However, the intrusion of COVID-19 has made a recovery much more difficult resulting in a 3% decline.
On the demand side, infrastructure transformation projects are still taking place but with cautiousness in spending. On the supply side, because of movement restrictions at all levels, supply chains have been disrupted.
"2019 was a turbulent year for the Australian and New Zealand enterprise infrastructure market. The economic slowdown of China in 2019 and worldwide events such as Brexit has negatively impacted A/NZ's GDP growth," the analyst firm says.
"In addition to external challenges, tight local credit conditions and 2019 Australian federal and state elections posed additional market pressures."
Despite all these challenges, IDC says a recession was still not a possibility, and the infrastructure market was expected to recover in 2020.
"However, the COVID-19 outbreak came in and disrupted the whole world's economy. A/NZ is now facing another tough year that has put its sound economic structure on a weak footing.
"With the outbreak, enterprises are recommending or mandating their employees to work from home to help reduce the virus spread. IT has now more than ever become crucial for the survival of business in these uncertain times as the concept of work from home is broadly enforced," it says.
With the majority of employees working from home, enterprises are turning to cloud-based resources for business continuity. Attributes such as agility, scalability and simplicity are gaining importance in deciding IT infrastructure spending.
"We expect higher adoption of cloud and next-generation architectures such as hyperconverged systems and software-defined, as the needs for Virtual Desktop Infrastructure (VDI) continue to rise due to work from home policy," says Cynthia Ho, senior research manager at IDC A/NZ.
Ahmar Karimullah, senior market analyst at IDC A/NZ, says the decline in the networking equipment market will not be as significant as it will be for server and storage.
"Lesser impact is expected because engineers always keep future requirements in mind at network designing stage. The final network deployed has a higher capacity than what the requirements dictated at the time. This forward-thinking ensures that the network keeps on fulfilling its requirements even if it's not upgraded for some time," he says.
"During uncertain times like these, digital transformation has never been more crucial in ensuring business continuity and ultimately, survival. Embracing complex hybrid cloud and next-generation IT architectures are essential to ensure a resilient organisation in the future.
"The vendor community plays a pivotal role in enabling their enterprise customers transforming into future enterprises. Being transparent and flexible are critical attributes enterprises are looking from vendors at times like these."
Related stories
Top stories