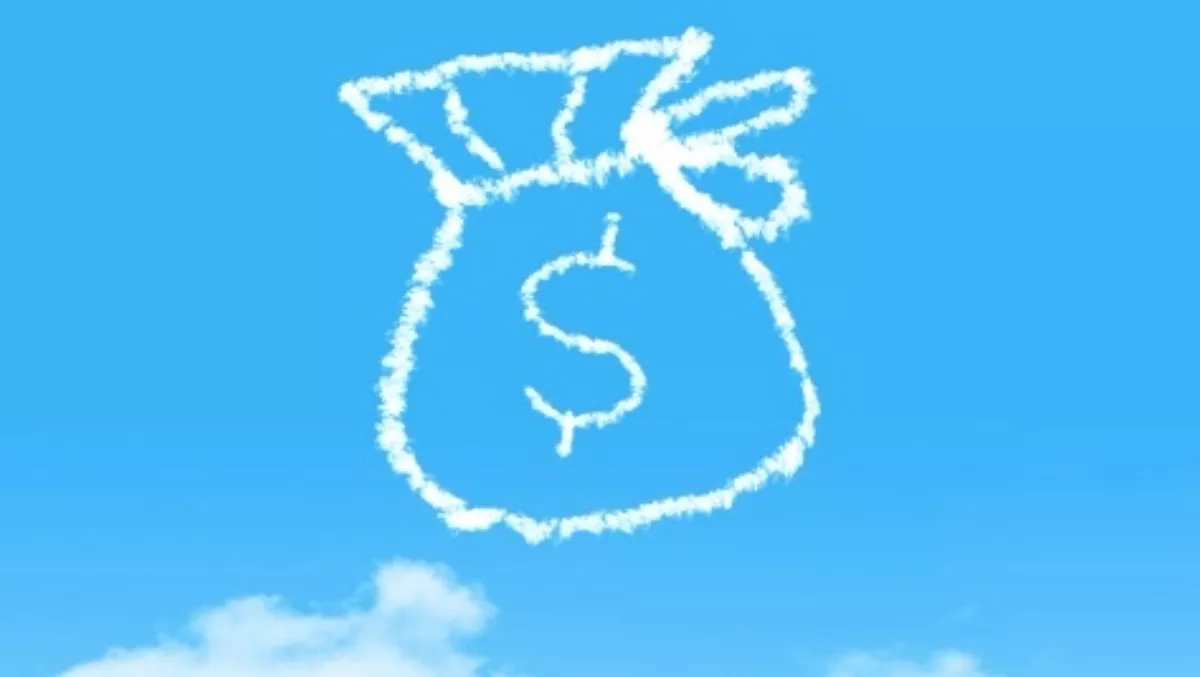 Cradlepoint gears up for Kiwi assault; promises big margins
By Heather Wright,
Tue 14 Jul 2015
FYI, this story is more than a year old
United States wireless networking company Cradlepoint is promising big margins and cross-sell opportunities for Kiwi resellers as it looks to crack the local market - and telcos too are likely to benefit.
The company has signed SnapperNet as its Kiwi distributor, and Adnon Dow, Cradlepoint senior vice president of worldwide sales and general manager of sales for EMEA and APAC is bullish about the vendor's local plans.
Cradlepoint claims to be the leading provider of secure cloud-managed 3G/4G/LTE networking solutions for the distributed enterprise and specialises in business continuity – offering failover to cellular – M2M/IoT routing, advanced edge routing and primary connections.
Dow says resellers who sign up to partner with Cradlepoint will have a 'huge opportunity' to corner the market, while also being able to offer customers a differentiated product – and get margins of 15% to 50%.
"We are going to limit the number of partners and be very selective, so it will give them the opportunity to truly differentiate themselves because they are first to market and everybody is not going to be able to sell this product," Dow says.
With fewer partners and a unique product in the market, Dow says partners will have an opportunity to make a higher margin, without margin degradation caused by every reseller having access to the product.
"That's not going to be the case here. And it's not even the case in the US. We are very, very specific and surgical about the partners we sign," he says.
"And we truly believe our product is a differentiator in the market and it causes more product pull, so if you have other products and services that you sell it will increase that drag, that attach, because of the nature of how our product works."
He says resellers will be able to sell services, activation, integration services, failover and other key components on the back of a Cradlepoint sale.
While globally margins are running at around 7-12% for many vendors, Dow says Cradlepoint will be offering a minimum of 15%+ margin 'at the low end' and 20%+ at the high end.
"And then when you put activation on it you're basically doubling your margin and you're up in the 40%-50% range."
Dow is in New Zealand this week and has been talking with potential 'activation' partners.
"We are talking to Spark, Vodafone, 2degrees and MVNOs and all the service providers who are interested to get on board with our product.
"Needless to say they have been very, very excited and keen to get involved."
Dow says the companies are currently building a business proposition around Cradlepoint's products, offering an 'aggressive' value proposition for resellers to either activate through them, or work with the service provider's sales force and get commission in return.
"When you sell a lot of our boxes the nature of what you have to do to make it work, is have a cellular connection.
"That's a new net, new line for the operators. So the operators are giving handsome commissions for data plans that are signed up on their networks to enable these boxes."
Cradlepoint has no set number of resellers it's looking for in New Zealand.
"It's not about the number of partners, it's more about getting the right partners to cover the right verticals, with the right core competency and help us scale this across the entire country.
"And that may be four or five partners in each of the main city or 30 partners total, I don't have that number."
However, Dow says Cradlepoint is looking for partners who are technically apt, have wireless and cellular knowledge, with vertical expertise and a good footprint in the local market.
He says the company will be looking for partners who deal with both small and medium organisations and large enterprises, covering both system integrators and smaller resellers.
The company plays in three key segments – networking, where its products and services compete with the likes of Cisco and Juniper; wireless, competing with Aruba, Ruckus, Motorola and Aerohive; and the internet of things/M2M market.
Dow says the third sector of M2M and IoT is key for Cradlepoint, which has its origins in that space.
"We have a whole host of products and cloud based services to enable the connection of machines and intelligent, ubiquitous sensors and then manage and control with insight and analytics on top of that via a cloud platform called ECM – enterprise cloud manager."
Within that space, Cradlepoint's product sets connect three key areas: networks in motion (transport logistics and 'anything that moves'), connected people (enterprise mobility devices connecting into the network) and connected networks (ATM machines, video, security and surveillance, HPAC monitoring and control.
"We go across a vast vertical, technological space," Dow notes.
He says the enterprise, SMB and mid-market is 'ripe' for Cradlepoint.
"We feel the small-medium, mid market is ideal for us, just from what we would call a primary wireless connection. With the robustness of the LTE networks it is not only competitive and affordable but easier for businesses to put down a wireless infrastructure and be in business day one."
The failover/business continuity market is also one the company is eyeing up.
"Imagine if you have a Cisco or Juniper router. If that physical line gets cut or the power goes out or it fails, there's usually no way to get to the internet – and everything is over the internet these days.
"We put our box next to those types of applications and solutions and within three milliseconds it fails over to our box and we provide that internet connection over the cellular network."