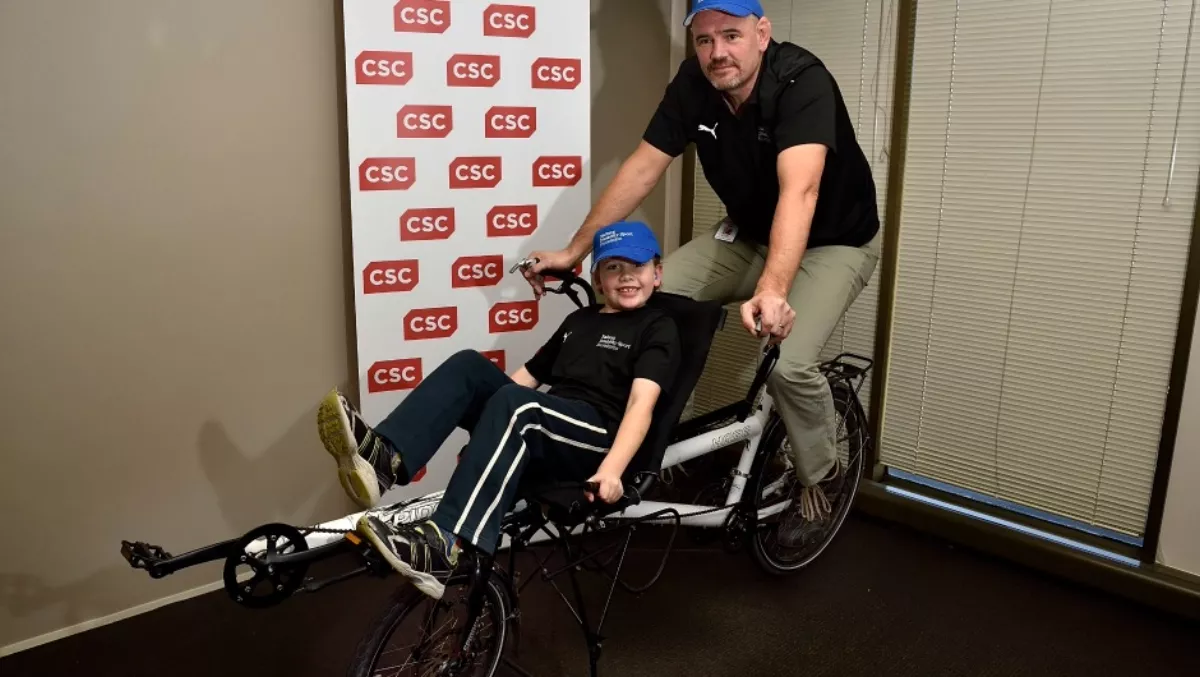 CSC's Adrian McKenzie hits the road for Halberg foundation
FYI, this story is more than a year old
CSC's Adrian McKenzie has abandoned technology and taken taken to the road for a month, riding the length of New Zealand to raise money for the Halberg Disability Sport Foundation – the charity which enabled his seven-year-old son, Ted, to enjoy riding a bike.
McKenzie, who is a software implementation engineer for CSC's ePharmacy and Medications Management team in Wellington, kicked off his ride yesterday in Cape Reinga.
He will cover around 100km a day, ending in Bluff on March 21.
"My family were the recipients of funding from the Halberg Allsports program, whose aim is to enhance the lives of physically disabled young people by enabling them to participate in sport and recreation," McKenzie says.
"This funding was to partially fund the tandem I'm going to ride. We got this tandem to enable my youngest son Ted to share in the joy of the simple act of riding a bike.
McKenzie says he will pilot the tandem the entire 2200km with disabled riders joining him as 'stokers' to help him cover the distance.
Ted has cerebral palsy and deafness as a result of contracting pneumococcal meningitis as a baby. While his initial prognosis was 'very bleak', McKenzie says Ted has done much better than expected.
He says the bike has been a big part of Ted's rehabilitation, helping him gain fitness and strength.
"Ted was five when we got the bike and unable to walk at that stage, but the fitness and the core strength it gave him assisted greatly and it didn't take long after getting the bike before we saw him taking his first steps.
Some of McKenzie's CSC colleagues will also be joining him in Bluff on 21 March, for the final leg of the ride. McKenzie is part of CSC's ePharmacy and Medications Management team, delivering and installing MedChart, an electronic system used to administer patient medications in hospitals and clinics around New Zealand.
Donations can be made here.