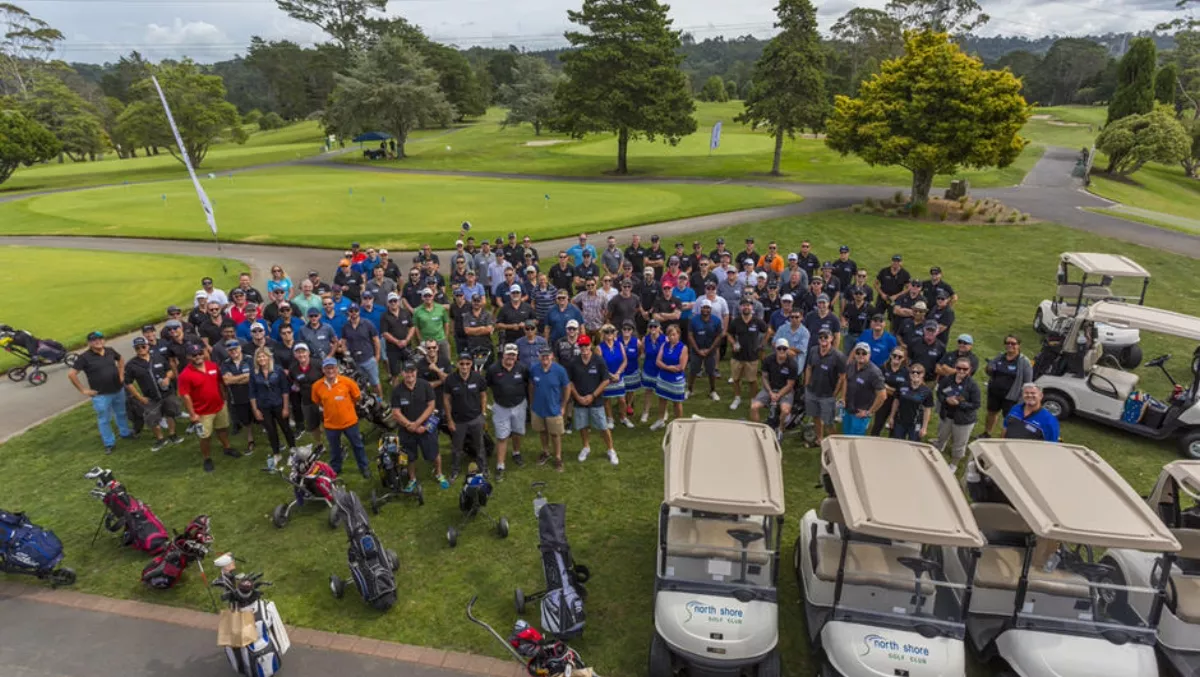 Cure Kids the winners at Ingram's fourth Annual Golf Tournament
FYI, this story is more than a year old
On Thursday last week, $53,000 was raised for Cure Kids during Ingram Micro NZ's fourth Annual Charity Golf Tournament.
(Check out the photo gallery)
The amount came from Ingram and its partners through entry fees, sponsorships, on the day donations, and a silent auction of some big-ticket items.
Held at the North Shore Golf Club in Albany, the tournament is a major event in the calendar for Ingram and the resellers and vendors who support this worthy cause.
Cure Kids is a charity that helps fund research into diseases and disorders that affect children's lives every day.
Kiwi personality Brendon Pongia was there on behalf of the charity, having been its business development manager for the last five years.
He was also showing off his skill with a club, challenging players to out-drive him on the twelfth hole (using the pressure of competition to put them off their game) and providing a portable EFTPOS machine for those feeling extra generous.
Eva Mitchell, a Cure Kids ambassador who has been dealing with life-threatening issues since the day she was born, also attended with her mother Tiff and brother Cooper.
She reminded those who sponsored or participated in the event how their contribution will benefit the lives of children right across New Zealand.
At each of the 18 holes, a major sponsor had set up a tent with games, display products, snacks, and even a bit of music to keep the players entertained.
The variety of what was on offer was pretty incredible.
HPE had clearly thought ahead, bringing a BBQ and a bunch of sausages to keep players on their feet and stave off the mid-afternoon hunger.
There was a selection of lawn games, including golf-pong (a variation on the classic US college game), golf-croquet, and even marshmallow-golf.
Polycom went so far as to bring along two talented massage therapists who, I have it on good authority, give a "fantastic" massage.
However, it can't all be sunshine and jelly beans - it is still a tournament after all, which means that one team has to come out on top.
The K&N team took out first place overall, followed by the Belkin team in second, and the Microsoft Surface Hub 2 team coming in third.
A selection of individual awards were also handed out for longest drives and closest to the hole, and although there was no official record of the best-dressed team, I would like to unofficially name the women's team from Philips as the snazziest in my book.
I'm not much of a golfer myself (and I get the impression that was a common theme amongst some of the teams) but this day was full of entertainment, good vibes and a bunker's worth of fun.
If you missed out on the day but still want to make a difference, please make a donation to help those in need.
Related stories
Top stories