Data-Driven obtains Advanced Specialisation in Analytics on Microsoft Azure
Mon, 27th Dec 2021
FYI, this story is more than a year old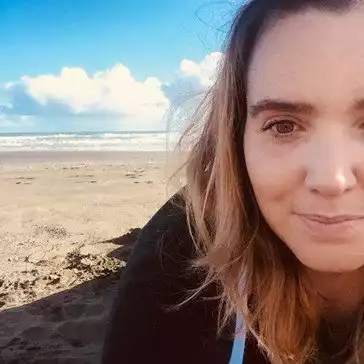 By Shannon Williams, Journalist
Data-Driven has announced that it has achieved the Advanced Specialisation in Analytics on Microsoft Azure.
As one of only two Australian consultancies to achieve this, Data-Driven now joins a select group of less than 35 enterprises worldwide such as IBM, EY, and Insight with this capability.
According to the company, the Azure Advanced Specialisation validates the capability of Microsoft partners to deliver best-in-class specialised services to customers in complex analytical solution areas with Azure.
"Being one of the few Microsoft Partners who has achieved the Advanced Specialisation in Analytics on Azure, gives our customers confidence that we have the people, processes, and tools required to deliver advanced analytics that allows them to extract more value out of their data and meet their business needs," says Data-Driven managing director, Rodney Joyce.
"The Microsoft Advanced Specialisation validates Data-Driven's capability to deliver end-to-end specialised data and analytics services," he says.
"It demonstrates Data-Driven's approach in deploying cloud platforms according to Microsoft's best practices and the highest technical standards."
To obtain the Advanced Specialisation certification these requirements are verified by Microsoft and a third-party during a comprehensive audit.
Data-Driven demonstrated key delivery methodologies, processes, and procedures across multiple customers and industries in deploying custom advanced analytics workloads from concept to production. Data-Driven has several proven solutions available on the Microsoft marketplace including Azure Infrastructure Review and Data Platform Implementation.
As part of the Microsoft Advance Specialisation group, Data-Driven has proven that they:
Have an excellent understanding of CAF and WAF Microsoft frameworks
Follow a standardised methodology that helps ensure smooth cloud transition
Have a prescriptive approach to data and analytics that allows customers to do discovery, design, and deployment of modern data platforms and analytics projects rapidly in Azure
Have extensive expertise and experience in the deployment of cloud adoption best practices
Are experts in the implementation of the Azure Modern Data Platform, Azure Synapse DW, Databricks, Azure Data Factory, Machine learning and other advanced analytics tools
In addition, Data-Driven has developed a cloud cost optimisation and governance tool called CloudMonitor that is available for enterprises to install from the Azure Marketplace. CloudMonitor is a self-service platform that helps IT Ops teams identify governance gaps, security loopholes and helps monitor and optimise cloud consumption costs with real-time Power BI dashboards and cost-saving recommendations.
"As an Azure Advanced Specialisation consulting company, Data-Driven demonstrates deep knowledge, extensive experience, and a proven track record in planning, designing, developing, and deploying Azure cloud analytics projects from mid-size to enterprise customers," says Joyce.
"Data-Driven consultants aim to empower their customers to confidently use scalable, fit-for-purpose Azure cloud analytics services, meeting their ever-increasing and dynamic business requirements,"he says.
"Our vision for our customers is to ensure they can leverage their entire data estate by building transformative, secure analytical solutions at an enterprise scale."
Deon Jacobs, head of data and analytics at Data-Driven, adds, "We are delighted and very proud to provide our customers with the best cloud experience to achieve their business objectives.
"We can do this with confidence knowing we have passed a rigorous audit process and obtained the Microsoft Advanced Specialisation."