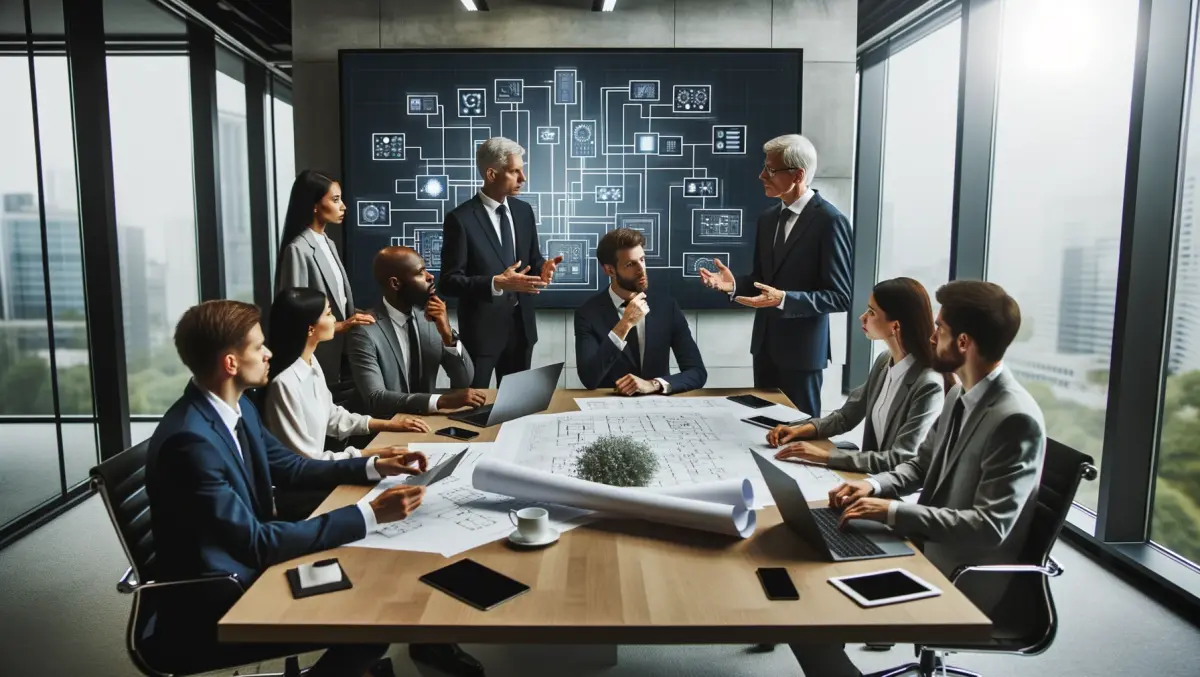 David Charlesworth: in memoriam - 'It was always all about the people'
FYI, this story is more than a year old
David Charlesworth sadly died on May 14 surrounded by family - a loss felt by people across the world thanks to the strong relationships that he built throughout his time in the IT industry.
For David, it was always all about the people.
This is the phrase that Mark Charlesworth, his son and successor, continually comes back to as he describes the man who led the charge to put New Zealand on the global IT map.
David's career spanned decades, from his early training as an electrical engineer to the collection of local and global companies that he carefully nurtured and built, divested and incorporated throughout his lifetime.
Today, Comworth Group is a privately-owned, family-run company that maintains David's 'people-first' approach, while putting its stamp on the industry with names like Pyrios, Agile Networks, and Virsae under the Comworth Group umbrella.
He was a man who lived by the philosophy of raising others up, giving them the authority, the capability, and the motivation to develop themselves, as well as the business.
He was seen as a mentor by many of his employees, a significant number of people over the years, some of whom have stayed with the company for up to 30 years - but this generosity of spirit extended beyond the business world.
David was a community man, heavily involved with the Murrays Bay sailing club, even becoming its patron thanks to his work supporting the club, and particularly the youth who came up through it.
Fundraising was another of his specialities - not only was he active in finding sponsors, but he was also a generous donor himself.
Somehow, amongst this, he also managed to find the time to be a member of the East Coast Bays rotary club, work with Sir Peter Blake and the America's Cup, and was at one time a Commodore of the Royal New Zealand Yacht Squadron.
David's success was in no small part due to his love of being on the leading edge of technology and working to ensure New Zealand was never left behind.
He worked with OKI to first bring the fax machine into the country, a piece of tech that revolutionised the way business was conducted, followed by quickly becoming one of the biggest names in mobile phones in the late 80s and 90s.
David also worked to position his company Comtel as one of the nine Telecom accredited mobile service providers, which were then incorporated into Telecom.
Five years ago, he and his team had the foresight to begin moving into the cloud and today, Comworth Group even has a team looking at blockchain.
Thanks to all of his endeavours, successes and philanthropy, he was (reluctantly) named the Ernst - Young Entrepreneur of the Year in 2004, and inducted into the North Harbour Business Hall of Fame in 2008.
In many ways, David Charlesworth represents the best of what Kiwi business has to offer to the world over - people and relationship focused, truly caring, and passionately hardworking.
He will be remembered by each and every person whose life he touched, from sailors to salespeople, from CEOs to entrepreneurs, and of course, friends and family for many years to come.