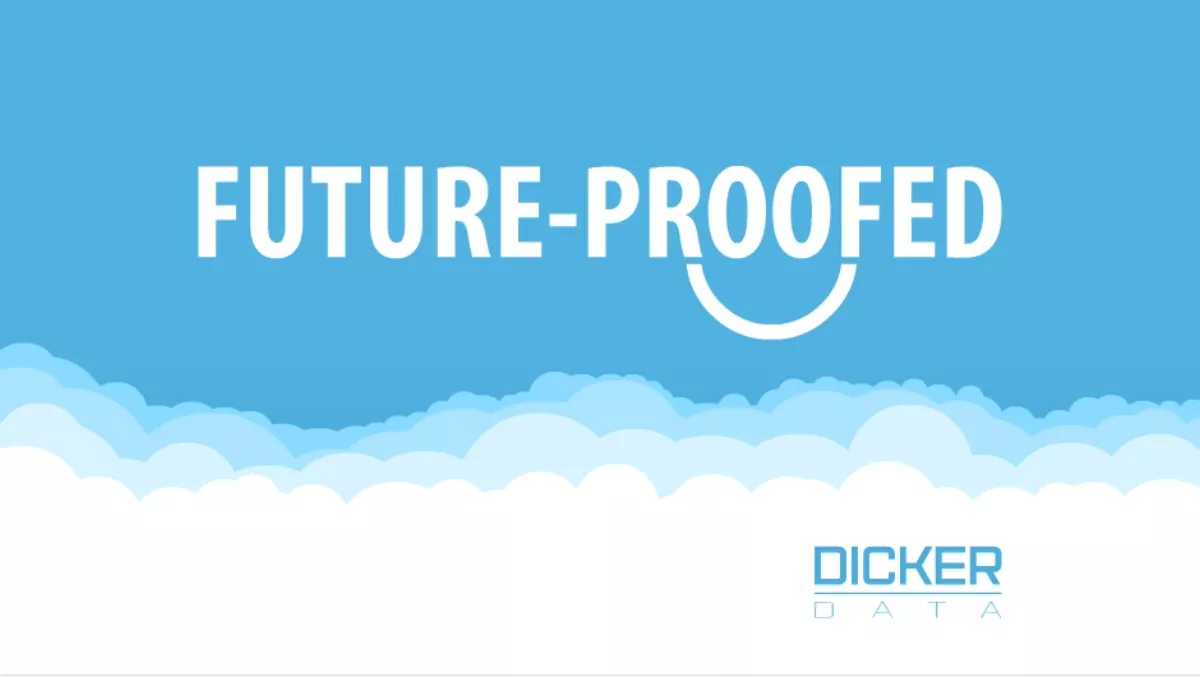 Defining the best software subscription distributor in NZ
FYI, this story is more than a year old
The New Zealand market continues to show that it is much more willing to transition to the Cloud than the rest of the world.
Dicker Data has transformed the software business to subscription faster than any other distributor in NZ, to a commercially viable model.
The momentum that has resulted from this transition means that the market for Cloud subscription solutions, be it simple email client hosting or complex multi-tenant productivity suites, is wider and deeper than ever.
Dicker Data has a deliberate and clear strategy that was put in place several years ago for cloud, subscription, consumption, metering, or whatever you choose to call the new delivery models currently on offer for software. This strategy has allowed them to command market share and become the leader in subscription software distribution.
The transformation of their software business has been strategic, working closely with their vendors to deliver the right outcomes for their reseller partners. This is much more than an exercise in throwing up a portal and claiming to be able to deliver on the future of software distribution. If the underlying licencing heritage and expertise is missing, the ability to help customers will be limited, no matter how well intentioned it is.
So what key attributes make the best software distributor?
Vendors
First, they needed the correct line up of vendors, those that had wide appeal and a real appetite and vision for the transition. Having a strategy with the wrong mix of vendors would never be successful and would ultimately end in the distributor investing in a cloud portal, cloud market place, cloud aggregation system (or whichever combination of flavour-of-the-month buzzwords you want to use) sitting underutilised on a website.
Andrew Huntley, Partner Account Manager from Arcserve says: "
Arcserve has recently signed the distribution agreement with Dicker Data New Zealand. In selecting a new Distributor many things were taken into account, national coverage, reliability and a vision for the future etc, Dicker Data NZ ticked all the box's.
With its strong partner network and easy-to-use billing system, Dicker Data has started to market, sell and support the entire portfolio of Arcserve data protection and recovery solutions. Arcserve UDP provides a comprehensive solution for cloud, virtual and physical environments, on premise or in the cloud. We are very confident with our selection of Dicker Data to take us and our partners into the future."
People
One thing that hasn't changed in software distribution is the absolute necessity to have skilled people. Investing in the training of their own people has always been top priority. Other than immediate start-ups, end customers would likely be transitioning from some form of perpetual program to a subscription program, so a deep understanding of traditional licencing was necessary to be able to help these customers transition smoothly and efficiently.
According to recent market research Dicker Data conducted, 64% of respondents said that people-related attributes such as knowledge, service quality, relationship and responsiveness are the most important factors they would consider in choosing a software subscription distributor. Dicker Data already have a reputation as the most skilled software licencing distributor in New Zealand, with long term employees such as Joanne Livingston (Microsoft) , Siva Ratna (IBM), Russell Andrews (Citrix), and Carolyn Judd ( Autodesk) just to name a few, all considered unparalleled in their field.
For the Microsoft team alone, they hold over 70 years of combined licencing expertise in-house.
Brent Kendrick, Microsoft NZ SMS&P Director says: "
Dicker Data has all the attributes Microsoft looks for in a world class Distribution partner. Their service quality, reliability, partner reach and extensive licensing knowledge delivered through great employees are the reasons why we have worked so well together for the last 20 years.
"
Compensation plans had to be modified to recognise the changing revenue streams that these new models would create, they didn't want any employee disadvantaged because of their strategy to become the New Zealand leaders in these models.
Rigorous systems innovation
They then started working in conjunction with their leading vendors, designing and facilitating these models.They have evaluated, trialled, and reiterated programs for over 2 years now, taking feedback and testing systems as both licencing and transactional models evolved and changed as they inevitably would. As no distributor got this right straight away, diving in early with a customer-facing launch was not a consideration; this was never a race to be first, it has always been a race to do it right.
Channel Enablement
It has been six years since various enablement initiatives were put in place by the Dicker Data marketing team to run executive level business transformation workshops for their resellers. Industry-leading business model transformation experts were flown in to speak of the coming changes needed. Not only did resellers value this, but vendors across New Zealand have now taken to running these types of events themselves.
Jared Pederson, Microsoft NZ Partner Business & Development Manager says:
"From a Microsoft cloud and subscription perspective, Dicker Data are definitely leaders in the New Zealand market and a very important part of our strategy. A testament to their excellence is their demonstrated ability in winning the Distribution award category year after year at the annual Microsoft NZ Partner Awards, showing their reliability and consistency is second to none."
Resellers were also getting this message from attending large conferences overseas and the Dicker Data people were delivering the message on a daily basis face-to-face. All this, combined with New Zealand's general appetite to adopt early, has led to New Zealand being a leader in the uptake of these models. For many vendors New Zealand is among the top 3 countries in the world for percentage uptake of these programs.
Extensive coverage
Dicker Data have now added specialists in these models to develop their knowledge even further. They cover New Zealand from Invercargill to Whangarei regularly, and have subscription or cloud BDMs based in Auckland, Wellington and Christchurch.
The best and the largest software subscription distributor in NZ
The monthly subscription business is already worth tens of millions of dollars a year to Dicker Data New Zealand, and they lead in market share with many vendors where they compete.
Particularly noteworthy is the fact that they aren't in transition. They have completed this transformation, and when it comes to software, their sales people and marketing are aligned. They will always give expert advice and supply unparalleled service to those that want, have or need perpetual licencing, but their goal is to help customers move to subscription in the most uncomplicated and least stressful way as possible. Capex to OPEX is a story that is too good to miss for most businesses.
A customer-facing tool that has been developed in-house will be announced shortly. It will launch with a large customer history already populated and has been tested with full B2B capability for some advanced vendors.
They are the only IT Distributor in NZ that is really looking forward to the future of software, and continuing their leading position in the future.
To future-proof your business, click here to register for the upcoming Future-Proofed event in Auckland.
Related stories
Top stories