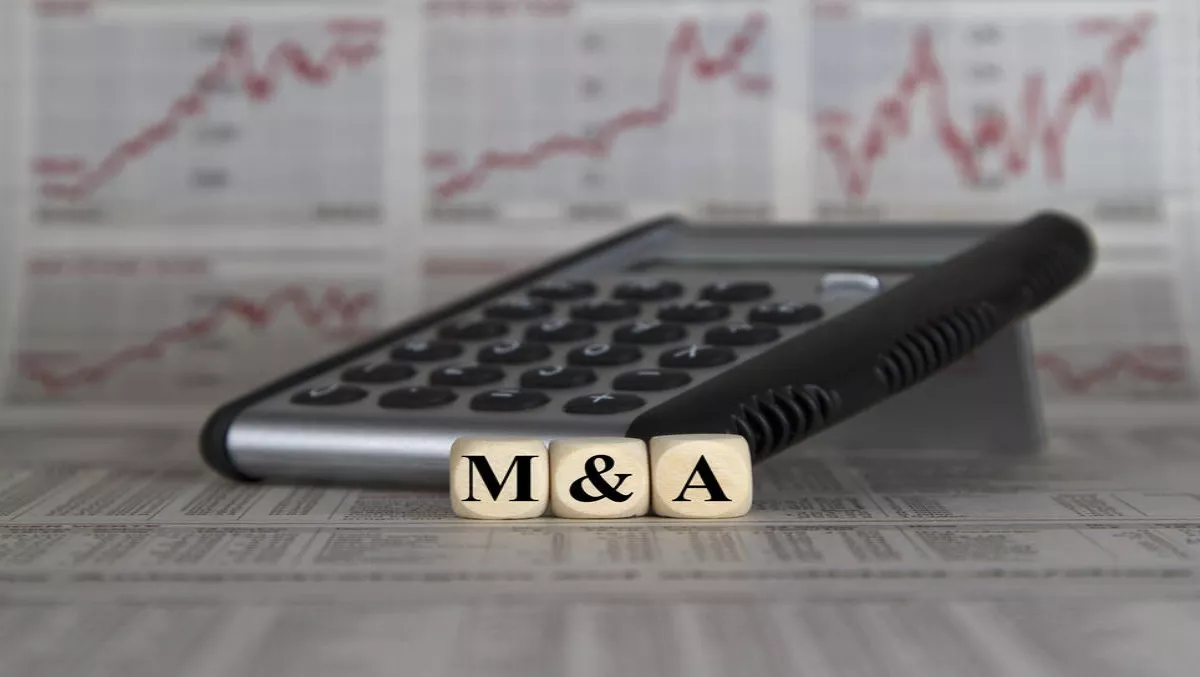 Dell + EMC = $80B+ IT product behemoth
FYI, this story is more than a year old
Dell's planned purchase of EMC makes it like the General Motors of IT, with requisite broad and deep product coverage and all the challenges of providing complementary service.
Dell's landmark $67 billion acquisition of EMC would create the world's largest IT product company, knitting together a broad range of IT assets with expansive reach, from consumers to the largest enterprises. The acquisition runs against recent trends toward exiting product businesses or disaggregation, where HP and Symantec broke up and IBM sold off numerous businesses.
The IT marketplace is shifting. The challenge for Dell-EMC will be whether it converges on the right trends. Where the IT landscape is shifting from on-premises products to cloud/"as a Service"-delivered subscriptions to IT services, vendors have shifted their go-to-market strategies and corresponding ecosystems dramatically. EMC's federated model, while broad, was hardware-focused and lacked the software-bent and cohesion Dell proposes to bring to the new enterprise.
The business, which will emerge in approximately 18 to 24 months, will be far different from present day Dell or EMC. TBR believes the combined entity will be better able to deliver solutions to large and midsize business customers. Separately, Dell and EMC sought to move from hardware sales to software-led solutions selling. The combination creates a complementary suite of products and compatible sales and market coverage, potentially extracting a greater share of wallet from end customers.
However, TBR believes that it remains to be seen if the companies are truly better together, given the ability to address the "as a Service" transition. Time will tell whether the combination of Dell and EMC leadership, products, sales and go to market will provide new value to end customers, given the tie-up between companies does little to capitalise on the "as a Service" economy.
The shift to "as a Service" has Dell-EMC competitors, including IBM and Microsoft, moving from component/solution sales to subscription-based sales models. Although IBM, for example, continues to sell technology components and on-premises solutions, the company moved to subscription and service models, where its focus is helping customers meet their desired outcomes with capabilities such as Bluemix cloud-based services.
TBR believes VMWare is the wildcard for the Dell-EMC tie-up. VMware, which faces market challenges in open source competitors, will provide key software assets and customer entry points to the new Dell-EMC. VMware's virtualisation-based, software-defined data center capabilities will form the tip of the spear for Dell-EMC solutions. VMware's guidance could also lend a hand to a new Dell-EMC subscription service model. Yet, VMware remains independent, therefore works with a range Dell competitors that may also benefit from an independent-minded VMware.
TBR believes the next 24 months will dictate the relative success of the Dell-EMC venture.
Biggest thing to watch
Customers' reactions: TBR believes customers will take the EMC-Dell tie-up in stride. However, loyalty will be tested in the short to midterm. HP Enterprise, IBM, Lenovo, Cisco, Oracle and others will launch customer take-away campaigns immediately.
Michael Dell: TBR believes Michael Dell's ability to manage the CEO-level, senior executive team of three major companies will largely dictate the success of the deal. TBR notes he successfully brought in numerous company CEOs at critical points in the company's history, including John Swainson, formerly of CA; Michael Cannon, formerly of Solectron; and Suresh Vaswani, former CEO of Wipro's IT business.
The company culture: Balancing and redirecting the energies of two traditionally hardware-focused corporations into a new software-centric entity will impact every facet of both companies. Sales force, channel programs and systems integrators relationships, and their respective combinations, will be among the most visible and important of the outward-facing Dell-EMC changes.
Positives
Complementary assets: Dell-EMC's offerings range $200 consumer tablets to $200 million business process outsourcing contracts.
Complementary markets: Dell has historic strengths in consumer, small business and the midmarket. EMC's historic strength lies in large enterprise. The new entity will have permission to play across all segments.
Complementary products: The Dell-EMC infrastructure software stack will deliver against broad customer pain points and needs, including software-defined data center.
Commitments: The merger would give Dell-EMC room to move, making it easier for Dell to shift or restructure legacy products and programs.
Negatives
Debt: Dell-EMC will take on about $40 billion in debt, making operating profit a main focus for the company. This also reduces its ability to acquire.
Size: The sheer size and breadth of the Dell-EMC entity makes for a difficult marriage. The new company will be significantly larger, therefore likely less nimble.
Competition: HPE, IBM, Cisco, Oracle and others will line up to take Dell-EMC customers.
Time: It will take six to 12 months for Dell to complete the acquisition.
Key callouts, by business
Cloud
This merger brings together two companies that struggled to adjust to the market and customer shift to cloud computing. EMC and Dell have a handful of cloud-related assets, but larger businesses in traditional hardware infrastructure are declining. Dell's hardware infrastructure business and the acquired Boomi assets are the best-aligned to cloud enablement, while EMC leverages the "federated" assets of Pivotal and VMware as the primary cloud-related offerings. Once this merger is complete, the challenge for Dell-EMC will be to more successfully build out a portfolio of services and software assets that deliver value around their strong hardware portfolios.
Neither vendor will be a direct provider of cloud technology, so both will continue capitalizing on cloud opportunity by enabling their partners and customers to deliver cloud services to end users. That strategy will remain an uphill battle for both companies post-merger, but the combination will assemble a broader set of tools to Dell-EMC to bring to bear against other end-to-end cloud enablers including IBM, HP and Cisco.
Security
Dell's acquisition of EMC will breathe new life into RSA, the security division of EMC. RSA's portfolio has been shrinking over the past two years, with decreasing development and sales expended in fundamental areas such as network and endpoint security.
Dell's and RSA's security portfolios have little overlap, as each vendor delivered products in a half dozen mostly different IT security segments. RSA will fill many of the remaining gaps in Dell's security portfolio. Integrating RSA products, from a business and technical perspective, will take time, but Dell has proven its ability to integrate security acquisitions quickly and effectively with successful integrations of SonicWall and Credent, for example.
TBR believes integrating RSA's Security Analytics will be a top priority for Dell, providing a comprehensive tool for customers to receive more actionable insights from their Dell SonicWall, Dell One and Dell Data Protection deployments. Dell SecureWorks will also serve as an integration hub for the RSA acquisition. TBR believes SecureWorks will deploy RSA Security Analytics in its operations centers to gather big data-driven insights from SecureWorks' threat intelligence, gaining value from the tool internally while building new use cases for sales opportunities.
Data center
Dell will take EMC Information Infrastructure, the company's core storage business, private. Privatization will enable the newly combined entity to avoid the scrutiny of Wall Street and provide the long-term investment flexibility that will be needed to integrate and restructure discrete portfolio and personnel assets and go-to-market programs.
EMC will improve Dell's competitiveness in large enterprise accounts, adding its high-end data management and warehousing expertise to Dell's compute, networking and storage assets. Dell brings know-how in competing in commoditized hardware markets and a strong presence in the SMB and midsize enterprise sectors that will bolster legacy EMC down-market plays such as its VNX arrays and VSPEX reference architectures.
Software
VMware will operate independently to maximize its flexibility to ally with a range of its customers. TBR believes the closer integration of the two businesses under the new structure will add industry skepticism regarding this openness and flexibility, threatening third-party technology alliances. This will add confusion among channel partners and customers.
TBR believes relationships will be a challenge for the integrated businesses to overcome in two strategic markets: cloud and converged infrastructure.
For its part, Dell has been focused on competing in the cloud market as an integrator and broker of hybrid cloud services. The integration of EMC's Virtustream managed services capabilities and VMware's vCloud Air program creates new cloud services opportunities for Dell but threatens to increase co-opetition with Dell service provider partners. From the standpoint of converged infrastructure, the integration of Dell's modular infrastructure capabilities, including through its FX architecture, and manufacturing prowess with EMC's workload optimisation and systems integration expertise through its dedicated, VCE-based converged systems unit portends expanded, profitable growth opportunities around converged infrastructure.
Article by Geoff Woollacott, TBR senior strategy consultant & principal analyst.
Related stories
Top stories