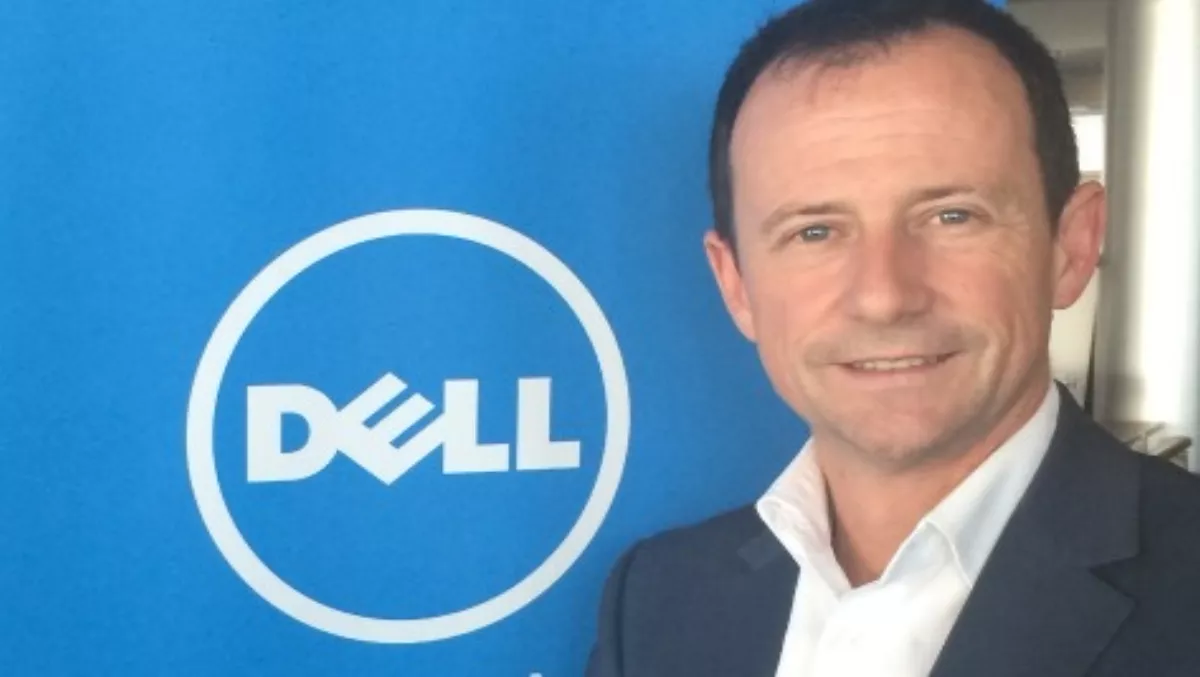 Dell on track for new Kiwi distributor - or two
By Heather Wright,
Tue 9 Jun 2015
FYI, this story is more than a year old
Dell is working through a shortlist of potential New Zealand distributors, with the vendor expecting to announce the winning distributor – or distributors – later this year, opening the doors local stock holding and credit for smaller resellers.
James Arnold, Dell New Zealand general manager, says the deal will open Dell's portfolio up to a broader range of resellers and enable the vendor to make a bigger play in provincial areas, a traditional weak spot for vendor, previously known for its direct sales model.
The new distributor will handle Dell's end user computing range along with the enterprise range.
"We are taking a big step forward, establishing distribution in the country with stock in the distributor, and that will open up Dell product to a broader group of resellers," Arnold says.
"We've tried holding stock locally a couple of times and we've never got it right because we've only put our toe in the water.
"This will be a far bigger approach that means people can buy Dell kit and get it within two days, instead of the current lead time of about 10 working days."
Having a local distributor will also free up the credit discussion for smaller resellers, who are currently unable to get credit from dell under their stricter credit rulings.
"By looking to distribution, they can provide that credit on our behalf to customers, and they might be based on a different set of guidelines because they are geared for that already."
Arnold says an announcement of a distributor this year 'is a definite', and 'sooner, rather than later'.
"When two large organisations start talking to each other there are contractual discussions and a lot that needs to be sorted before you can hit the go button."
He says Dell hasn't ruled out a dual-distributor model for New Zealand, with pros and cons to both sole and dual distributor models.
The company has just appointed Zane Bryhn as New Zealand distribution manager.
Bryhn begins the new role on 01 July and Arnold says he will be charged with finalising which distributor Dell will use in New Zealand, and organising the contracts and ensuring the backend of the two companies work together.
Bryhn, along with the distributor, will also be finalising the exact portfolio the distributor will bring to market in New Zealand.
Arnold says the distributor will be handling Dell's desktops, notebooks, tablets and server ranges 'and potentially storage and networking as well'.
"We're trying to figure out who will be the best distributor to provide us with a broad base of partners that specialise in that area."
Dell currently has several distributors in New Zealand with Connector Systems handling Dell's SonicWall range and Dicker Data and Westcon handling Dell Wyse.
In Australia the company has signed Ingram Micro as its distributor for desktops, notebooks, servers and storage and Arnold says the New Zealand deal will mimic Australia to some degree.
"We're not necessarily looking at the same distributor, but certainly the same portfolio."
The appointment of a distributor is just one aspect of Dell's increased push in the New Zealand market. The vendor has also been working to change its relationship with tier one vendors, such as Spark Digital, Dimension Data and Datacom from transactional to strategic.
Arnold says that change is already bearing fruit.
"A number of the larger tier ones are starting to look at us differently. We're starting to see a number come to us, or we work with them, on a strategic nature going after companies together."
Globally, about 40% of Dell's revenue comes through the channel. Arnold says the New Zealand figures are 'quite a bit below that'.
"I'd like us to catch up and have 40% of our mix through the channel."
Arnold says he's expecting a mix of 'shift and lift' with some customers who are currently direct customers moving to buy via resellers who can offer value add, and some lift with channel partners bringing in new business.
"We have got some internal targets that are reasonably aggressive and we're seeing good growth historically and we're certainly expecting that to continue."