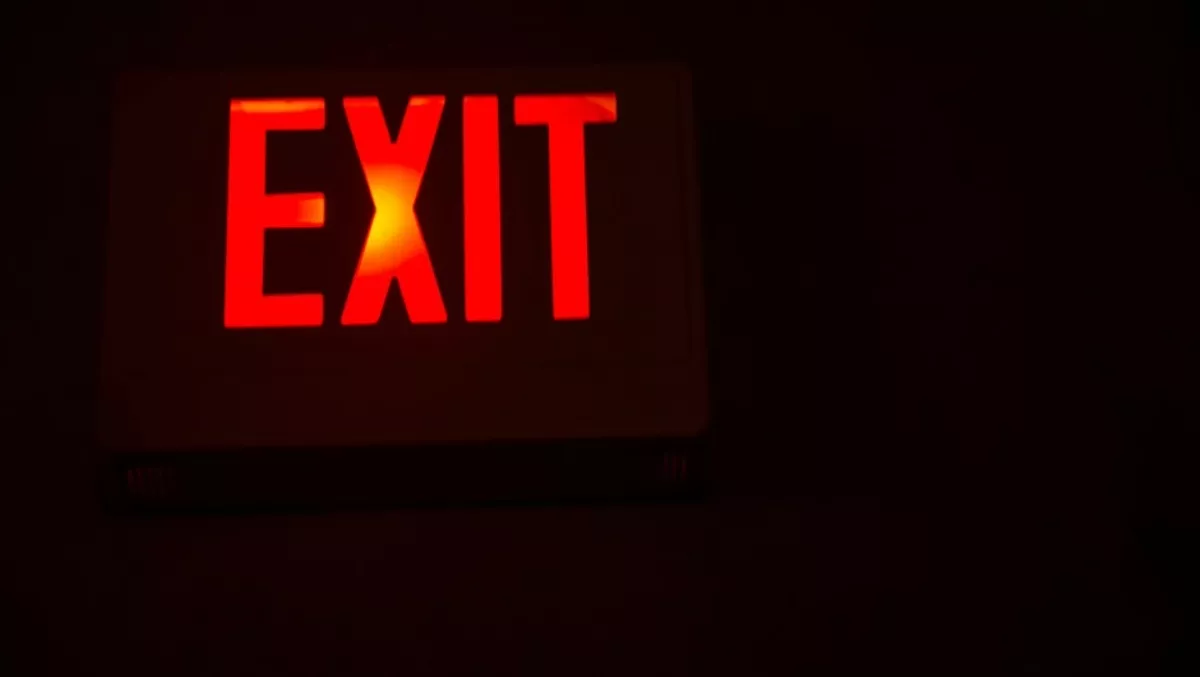 Dick Smith: Fall of a giant
FYI, this story is more than a year old
Yesterday, as news broke of the imminent closure of all Dick Smith and Move stores across Australia and New Zealand, founder Dick Smith was reportedly initially too angry to speak to media.
It was the sad end to a electronics chain he founded 48 years ago, and an end that brings with it the loss of nearly 3000 jobs, including more than 430 in New Zealand.
Smith has since told Australian media that 'greedy bankers' were to blame for what was 'a completely unnecessary collapse'.
"I'm angry that these greedy bankers have destroyed a business that could have kept going for a long time," Smith told the Herald Sun.
He's reportedly said he hopes ASIC and the Senate Inquiry 'do something about' Anchorage Capital, who bought the company from Woolworths in 2012 for A$20 million, floating it a year later with a market capitalisation of $520 million and selling their remaining 20% stake in the company a year later.
Anchorage is believed to have walked away with a cool A$370 million from its brief tango with the retail chain.
Dick Smith debts, meanwhile, are close to A$400 million, including A$140 million to banks NAB and HSBC.
Founded in 1968, Dick Smith's original focus was on selling electronic components for hobbyists, with the consumer electronics market not even imagined at the time.
Smith started the business with A$610, seeing an opening for a store which catered to electronics hobbyists like himself.
Over the years, the chain, which Smith sold in 1982 to Woolworths, became something of an institution across Australia and New Zealand as it forged a new path in tech retail and pushed itself as 'techxperts'.
In 2012, Woolworths sold the company to Anchorage Partners. The company bills itself as 'transformation specialists' and says it specialises in 'operational turnarounds and special situations investments' as a 'transitionary owner'.
"Our job is to guide companies through a period of transformation that strengthens the core business, and then assist the transition to a natural longer term owner.
For Dick Smith that 'transformation' certainly wasn't what was hoped for.
As far back as March 2015, the company was 'restructuring' with cost cutting and streamlining of operations to 'accelerate sustainable future growth'.
Come October 2015, Forager Funds Management billed Anchorage's Dick Smith play 'the greatest private equity heist of all time', saying the company had used 'all the tricks in the book to turn Dick Smith from a $10 million piece of mutton into a $520 million lamb'.
In a blog, Forager's Matt Ryan outlined how he believed Anchorage had managed it through a series of financial maneuvers, write-downs and big sales.
While Anchorage said they paid $115 million, Forager says notes show only $20 million in cash was initially paid. Forager suggested as little as $10 million was actually paid.
At the time, Forager noted that 'all of the steps taken above have consequences'.
Back then, the consequences were profit downgrades and shared valued much lower than their float price. Today, for staff now without jobs, the consequences are much higher.
At the same time, the company was struggling to compete in a competitive market, alongside the likes of JB Hi-Fi, Harvey Norman and, in New Zealand, Noel Leeming.
Receivers say the stores will close in around eight weeks, once remaining stock is liquidated and sold in fire sales.
It's not the first big sale for the store. Pre-Christmas it ran big sales as it sought to prop up the business.
Those sales came hard on the heels of a A$60 million inventory write-down and just months after the company released it's FY2016 profit guidance, forecasting a net profit of between A$37 million to $43 million.
The company also heavily promoted its gift vouchers in the run up to Christmas. When the company went into receivership in early January, those gift vouchers weren't honoured and joined the list of unsecured creditors, souring the Dick Smith name for many.
While the receivers said there was plenty of interest in the company when it was put on sale, few of the rival electronics chains expected a buyer to be found for the company. For them, the failure of Dick Smith 'cleans out' the market, according to one company spoken to by ChannelLife.
"Other retailers will pick up. I think 2016 will be a really good year in consumer electronics.
Just not, as it turns out, for Dick Smith.