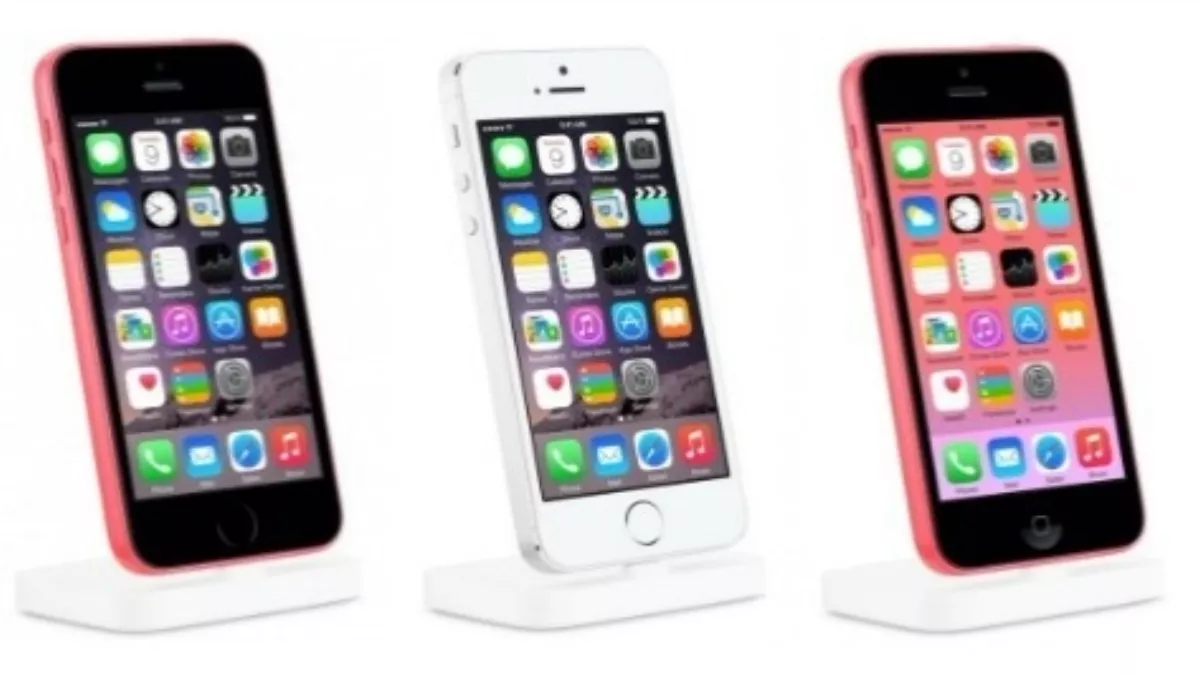 Did Apple accidentally leak the iPhone 6c?
By Shannon Williams,
Mon 25 May 2015
FYI, this story is more than a year old
A photo of a mystery phone on the Apple website has the tech world up in arms about a rumoured iPhone 6c.
An image advertising Apple's new iPhone lightning dock appeared to include a phone many are assuming might be announced as the 6c.
The iPhone 5c was released more than 18 months ago as a plastic, cheaper alternative to the iPhone 5 and 5s.
The iPhone 6 and 6 Plus were released in September 2014, and keen Apple watchers expect a 6s model to follow pretty quickly. The huge success of the 6 and 6 Plus raised doubt that Apple would bother launching a new 4-inch phone at all.
However, the mystery phone -– an iPhone 5c with Touch ID - spotted on the tech giant's own website is fuelling rumours there will indeed be a 6c. The iPhone 5c did not have Touch ID; the function only featured on 5s and later. So the 6C could potentially be a repackaged iPhone 5c with a Touch ID fingerprint sensor.
It could all be a hoax or error, of course. Apple has not confirmed a new phone is in the works nor is there any upcoming events announced that would likely include a phone launch.
According to 9to5mac, the mystery photo is merely a Photoshop fail. "It's probably just a case of someone forgetting to toggle a layer in Photoshop before exporting the image. In all likelihood it will disappear and be replaced with a corrected image in the near future."
Indeed, a revised image now appears in the mystery photo's place.