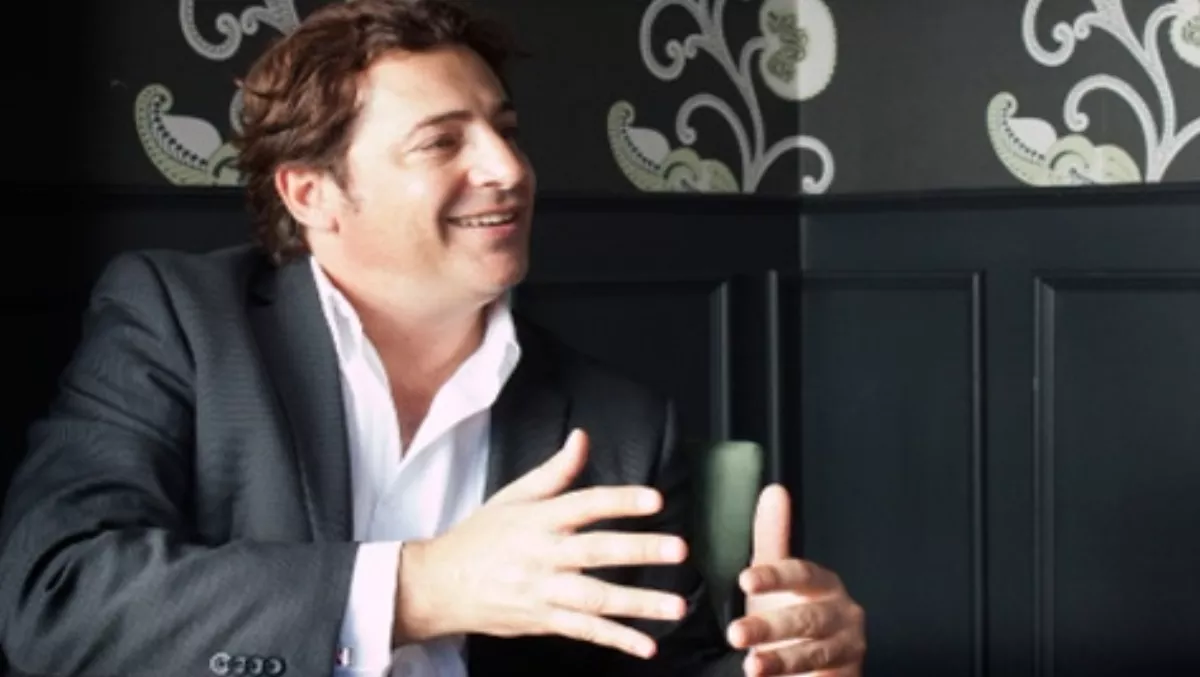 Distribution Central NZ revenues up; bullish about coming year
FYI, this story is more than a year old
Distribution Central's New Zealand business has clocked up solid growth in revenue and a profit, despite heavy investment in the local market in the past year.
Nick Verykios, Distribution Central chief executive and managing director, says the company logged revenue of $21.7 million locally in the year ending June 30, 2015.
That's a 16.7% increase on a year earlier, when the company recorded $18.6 million.
"The margin was maintained, and our investment into the market increased fairly significantly, so our profit was fairly flat, but that was purely due to our investment in the market increasing significantly," Verykios says.
While Verykios was unable to disclose exact figures as the results have yet to be formally released publicly, ChannelLife NZ understands the company's earnings before interest, tax, depreciation and amortisation (EBITDA) will be around $700,000.
The company recorded a profit of $855,168 for the previous financial year.
Verykios says the company has invested heavily in increased staff, additional engineering resources required by the addition of new vendors to the distributor's Kiwi portfolio; and reseller enablement.
The year saw the introduction of Distribution Central's new cloud platform, CloudSelect Marketplace, and the DC Ibam technology which sits behind the company's LEEP strategy.
"That investment was sound, it was strong," Verykios says.
He says while the company can't say its investment in those technologies has paid dividends in the latest financial results, 'we will see the benefit of those investments this financial year'.
"They really only came in to play about the June timeframe, so we will realise the increase in those investments this financial year and beyond," Verykios says.
He says while the company saw solid growth across its vendors, three key areas stood out: advanced security, storage infrastructure, and hyper-converged infrastructure.
"Advanced security – the whole Palo Alto thing – is going crazy for us," he says.
Palo Alto is Distribution Central's 'fastest growing vendor, by far', Verykios says.
The distributor is also seeing a resurgence in demand for F5 on the back of the vendor's new security play, which has seen more focus on data center security and application awareness, delivery and security.
Verykios says while everyone talks about data security as an important part of a CIO or CTO's considerations in any IT plan 'even though they say that it tends to be something that only sparks investment when a whole bunch of stuff goes wrong'.
"Last year in particular was a year when a whole bunch of stuff went wrong, not only in terms of denial of service attacks, but all kinds of malware and ugly stuff that brought down big organisations."
Verykios says that has spurred renewed interest in the likes of F5, with that interest strengthening in Q1 of this year.
"That's not going to come off. What is coming off is anything that isn't next generation security."
Verykios says while security used to be built around the premise that you would get hit and needed to know what to do after the fact, next generation security is focused on prevention.
"The prevention side of security is so important today and that's the part that is growing the security market – not the prevention and what to do after being hit, that's dying away. It's old school and it's not where we want our resellers focused, because it's not where they're going to get revenue."
Verykios says resellers are seeing 'significant' growth in any technology that is about prevention, from the end-point through to the data center.
On the storage front, Verykios says Distribution Central is seeing growth in Pure and NetApp as the world moves to flash.
"The pipeline suggests that's just going to keep growing," he says, citing the reducing cost of flash and sophisticated management layers making flash 'a better storage solution' as reasons for the growth.
However, it is the hyper-converged infrastructure space that Verykios deems 'the big one for us', with SimpliVity the distributor's fastest growing infrastructure vendor.
Verykios says despite the hype around cloud, most data centers are still staying on-premise and instead being moved to hyper-converged infrastructure.
He says that's spurring growth in both single vendor offerings, such as SimpliVity, and multi-vendor reference architectures, such as FlexPod, which 'is one solution but multiple products'.
"We're seeing our resellers, not only in New Zealand but in Australia, taking the basic reference architecture and turning it into something the customer needs," Verykios says.
"The channel opportunity is huge for hyper-converged infrastructure, and the really smart resellers are making loads of professional services revenues off that, because it is not trivial and it's not simple.
"And that's not because it's hard, it's because it needs to be customised every single time. That's where we're getting good growth from."
Verykios says the growth for Distribution Central will continue this year, with the company expecting to hit $29 million in revenue this financial year.
Related stories
Top stories