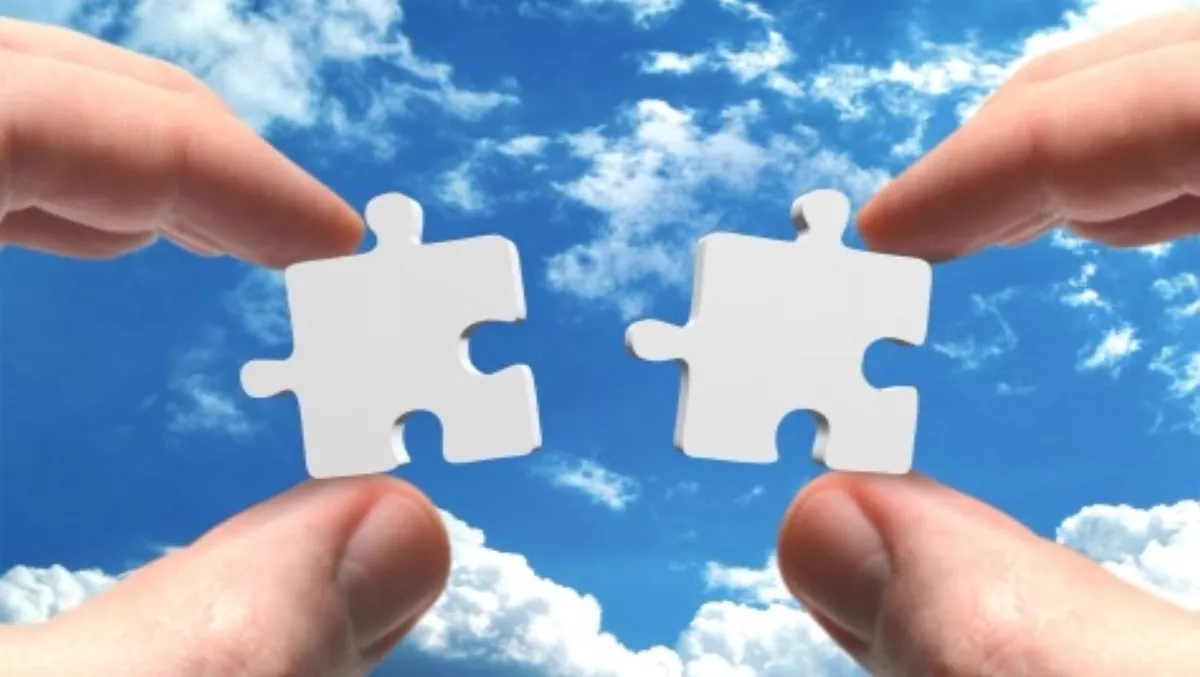 Distribution Central: Solving the barriers to cloud for resellers
FYI, this story is more than a year old
As distributors worldwide scramble to unveil their cloud offerings and show their value to resellers, Distribution Central is bedding in the second iteration of its DC CloudSelect platform, confident in the path it has forged and that it has the solution to solve barriers to cloud for resellers.
"What we have is world class and world leading," says Nick Verykios, Distribution Central managing director.
"The important thing for us is to alleviate the reseller of all these burdens that have stopped them from participating in that third pathway to market, being cloud," he says.
"They can participate in the third pathway by doing what they normally do: Solve customer problems, and look for a distributor who takes all the complexities and unnecessary costs away.
"The first two pathways - traditional resale and service provider - will remain relevant, but resellers need to be able to participate in all three pathways to remain successful."
Verykios says while it's still early in the maturity cycle, cloud is fast becoming one of the most transformational technologies seen in the past 30 years.
But while channel partners are trying to ease the way to cloud for customers, they themselves are facing a new challenge: the sheer impracticality of developing and managing relationships with multiple cloud providers, presenting those myriad solutions to customers and having the capability to provision, manage and bill customers' cloud environments.
Adding to the complexity is the breadth of offerings covered by cloud, be it platform-as-a-service, software-as-a-service or infrastructure-as-a-service, making the components of cloud so broad that choosing one vendor would require 'significant compromises'. Instead, customers need to match business goals with cloud strategies – and channel partners in turn need to offer a broad range of flexible offerings.
"To ensure profitability they need to build a transactional cloud eCommerce business and a transformational services business," Verykios says.
And that, he says, is where distributors come into play, with IT distributors 'vital' for resellers looking to shift their strategy and deliver cloud solutions without buckling under the weight of it all.
"The role of the distributor doesn't change," Verykios says. "The role of the distributor is to enable the availability and successful deployment of projects that solve end-user customer problems based on IT ingredients.
"We continue to aggregate all that," he says.
"Working with a cloud-specialist distributor dissolves the barriers for even the smallest reseller to offer comprehensive cloud solutions," Verykios says.
"Services aggregation and brokerage drive the cloud market, closing the knowledge gap."
But, he says, an 'estore' is not enough.
"As far as I'm concerned, the most important part of it is that DC CloudSelect Marketplace allows for real-time automation of cloud services.
"Traditionally you have got hard assets that sit on premise or are delivered as a managed service, and some of them are cost prohibitive.
"In order for them to be cloud-centric there needs to be some way we can have a connection back into the provider of the cloud product and allow for it to be consumed based on metred usage. That's when we can start to call it virtualised."
DC CloudSelect Marketplace, which can be white-labelled, offers a single platform for the procurement, provisioning, integration, orchestration and management of cloud solutions, services and aggregated billing.
The Marketplace is an open standards-based cloud services portal allowing resellers to provision and consume cloud services from a broad eco-system of more than 200 applications and cloud-enabled services from the world's leading cloud providers and technology manufacturers.
"Once a solution is configured it can be self-provisioned and become available now," Verykios says, "otherwise, it defeats the purpose of cloud."
Acknowledging that solutions are unlikely to be provided by just one vendor, DC CloudSelect Marketplace allows orchestration across multiple vendor technologies.
"A complexity there is that some of those solutions will actually be hybrid and need to be managed off the same marketplace. No one else does this," Verykios says.
"Furthermore, most cloud service brokerages integrate and automate only IaaS services, DC CloudSelect can integrate any service," he adds. "It is essentially an 'anything-as-a-service' broker."
Adds Verykios: "With DC CloudSelect Marketplace we are honouring the principles of distribution and that means allowing the reseller to run their own show and not have to worry about being threatened. We've taken the complexity out of it, so they can focus on business opportunities."
To this end Distribution Central offers finance solutions to support partners in the delivery of cloud solutions and servcies through its DC Funds service, which enables partners to deliver 'anything as a service' solutions.
Distribution Central is also developing a training program to support partners looking to transition their business to deliver cloud solutions to their customers.
Related stories
Top stories