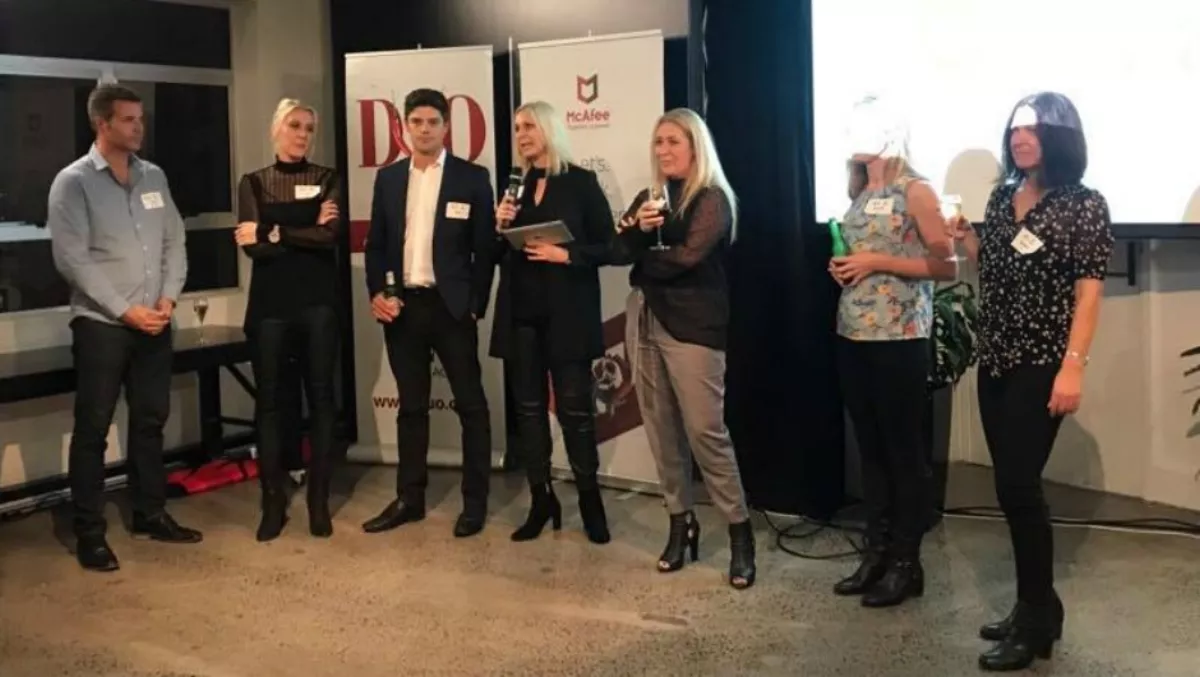 Duo and McAfee come together to celebrate new partnership
By Heather Wright,
06 Jun 2017
FYI, this story is more than a year old
The Kiwi channel turned out last week to hear about the opportunities presented through Duo's recent signing of McAfee.
Around 60 people turned out for the event, which celebrated the new partnership.
Duo snapped up the exclusive New Zealand distribution rights for McAfee last month.
The vendor, which says it is the world's largest pure play cybersecurity company following its split from Intel, is currently reinventing and re-establishing itself.
Kendra Ross, Duo co-founder and director, and McAfee ANZ managing director Gary Denman, headlined last week's event, providing an overview of the partnership, the constantly changing security landscape and how customers and partners require deeper expertise and guidance on how to address the changing environment.
Last month Ross told ChannelLife NZ that the partnership will provide resellers with a huge opportunity to reduce complexity and costs thanks in part to the vendor's OpenDXL communication fabric, which connects security software for real-time data and service orchestration.
Information from all vendors can be managed and communicated in real time across the platform.
Ashleigh Marks, McAfee ANZ marketing executive, dubbed the event 'a big success'.
"it was great to see a large turnout of partners and customers and see Duo and McAfee come together to celebrate a huge new partnership," Marks says.