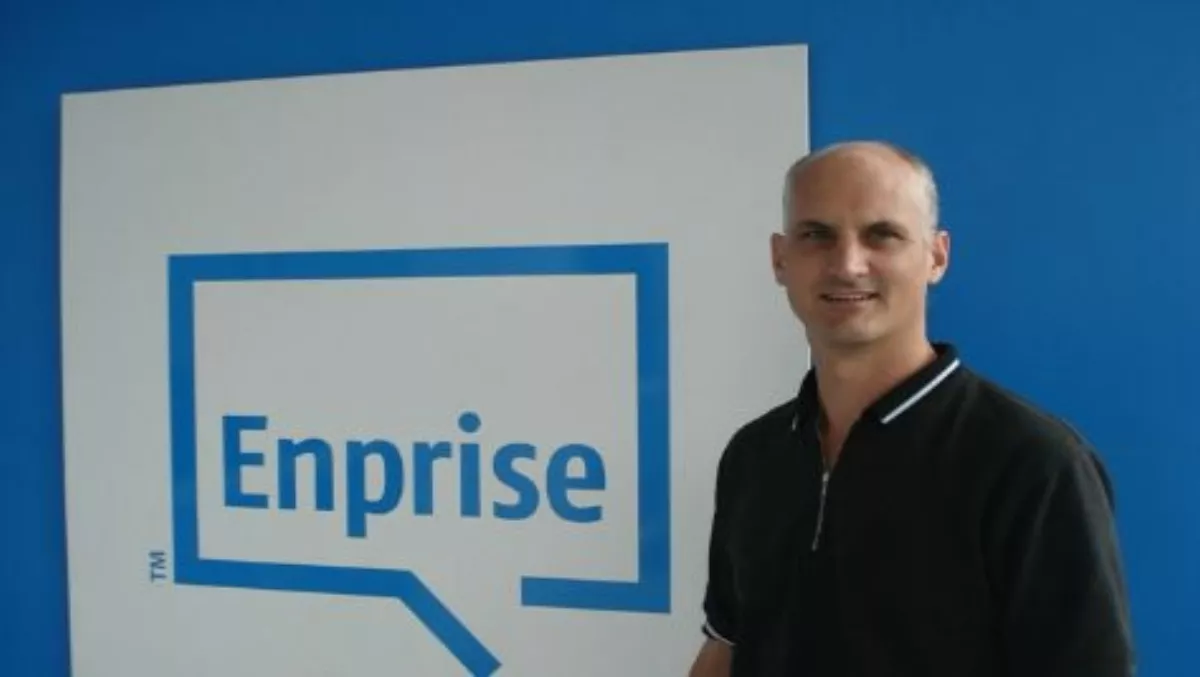 Elliot Cooper steps into CEO spot at Enprise Group
By Shannon Williams,
Tue 15 Sep 15
FYI, this story is more than a year old
Elliot Cooper has been appointed as the new CEO for Enprise Group.
Cooper is a co-founder and executive director of Enprise, and previously held the role of chief financial officer.
Enprise Group has three operating divisions, Enprise Solutions, Enprise Software and Datagate Innovation.
The company is a specialist provider of solutions based on the MYOB EXO and MYOB Advanced software platforms, with customers across Australia and New Zealand. The company has office in Auckland, Hamilton, Wellington, Sydney and Melbourne.
Cooper replaces outgoing Enprise Group CEO Mark Loveys.
Together, Cooper and Loveys designed several software products including Enprise Job.
Loveys is moving on to Datagate Innovation, where he will take over as CEO.
Cooper says the leadership changes are designed to better fulfil the potential of each Enprise business.
Loveys will remain on the Enprise Group board of directors as a non-executive director and will retain a significant shareholding in the company.
Likewise, Enprise Group will retain a significant shareholding in Datagate and a director on the Datagate board.
"Right now we're ramping up for the 2015 release of Enprise Job for SAP's HANA platform," says Cooper.
"Enprise Job is a perfect candidate to run natively on HANA because job costing inherently involves big data. The speed advantage of HANA is significant enough to enable Enprise Job to move into the larger business space," he explains.
"Reporting suites for mobile devices is another highly promising development area, opening up new possibilities for Enprise Anywhere."