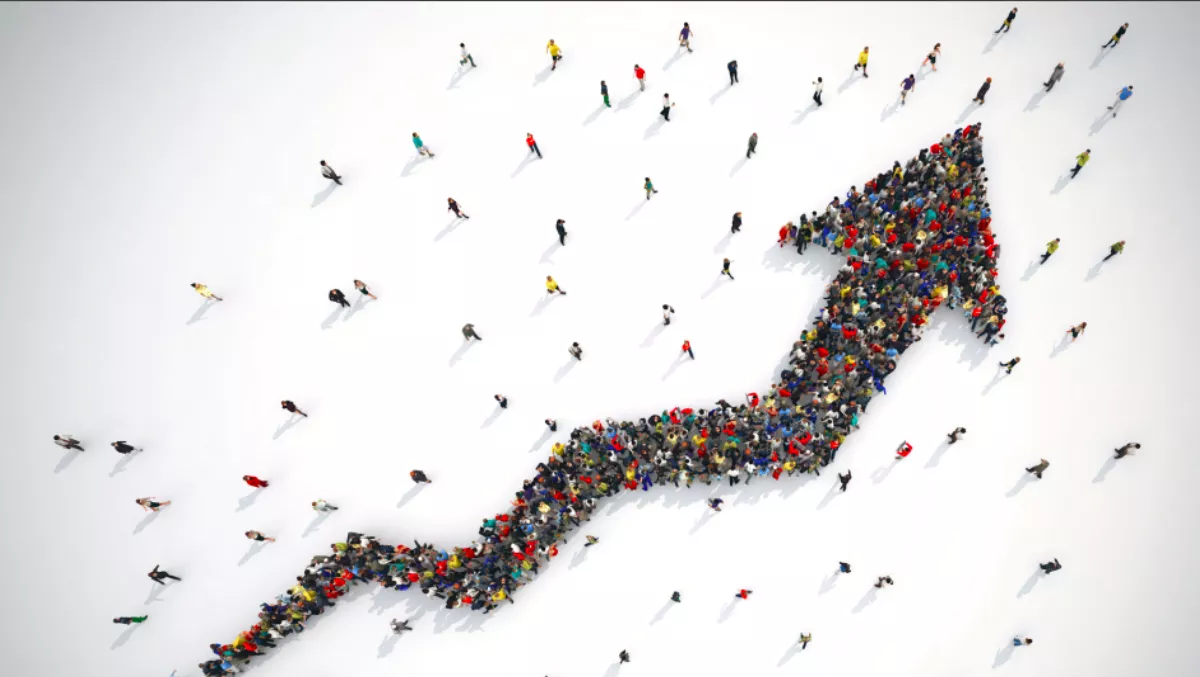 Enterprise and cloud continue to drive local Veeam success
By Heather Wright,
26 Oct 2017
FYI, this story is more than a year old
New enterprise orders and a burgeoning cloud business have helped drive Veeam's Australian and New Zealand business up 22% year on year in Q3.
Shaun McLagan, who recently took over from Don Williams as Veeam Software APJ senior vice president, says the growth the company is seeing each quarter is testament to the importance of availability solutions, 'especially in these cloud-centric times'.
"Advances in virtualisation and cloud computing are allowing organisations to accelerate digital transformation and Veeam's availability solutions for all cloud environments are enabing these busiensses to stay always-on through these times of immense change," McLagan says.
The latest results see the Australian and New Zealand market pull back more inline with Veeam's global figures, after posting a massive 60% year on year growth in total revenue bookings in Q2 – well ahead of the global average of 27%.
Globally, Veeam saw a 34% year on year increase in total bookings in the third quarter – its 37th straight quarter of double-digit growth – with new enterprise bookings up 84%.
Veeam says it has closed more enterprise deals in 2017 than in the past four years combined.
Peter McKay, Veeam co-chief executive and president, says customers are adopting the vendor's multi-cloud solutions 'at record pace'.
"It took six years for Veeam to clear US$50 million in bookings in our cloud business.
"Today, we now report $54 million in three quarter," McKay says.
"This quarter, we surpassed the bookings in our cloud business, exceeding what we did in that business in all of 2016.
"With an increase of 72% year over year cloud bookings for Q3 and more than one million VMs now protected with Veeam-powered cloud services from our Veeam Cloud and Service Provider partners, our moment is clear – Veeam has now expanded its leadership position as the number one availability provider for any app, any data, on any cloud."
McKay's commments were backed by IDC Group vice president for cloud IaaS, computing platforms, storage and system infrastructure software research, Laura DuBois, who says Veeam continues to outperform the overall market.
"Its vision for availability across any app, any data and on any cloud, positions the company for continued growth backed by its well-known reputation for stellar execution in the market to quickly address customer needs for data availability," DuBois says.
Across Australia and New Zealand customer numbers rose from 8,880 at the end of Q2 to 9,180. The figure sees Veeam's local customer base up nearly 1000 this year, with the company closing 2016 with 8,260 customers across A/NZ.
ProPartner numbers across Australia and New Zealand also continued their steady climb, up from 2,560 last quarter to 2,670.
The quarter also saw Veeam's ecosystem experience a surge in enterprise solution partner additions, with integrations with Pure Storage, Nutanix, Starwind and N2WS among those announced.
The company also launched globally its support for IBM Cloud and was added to the global price list for both Cisco and NetApp.