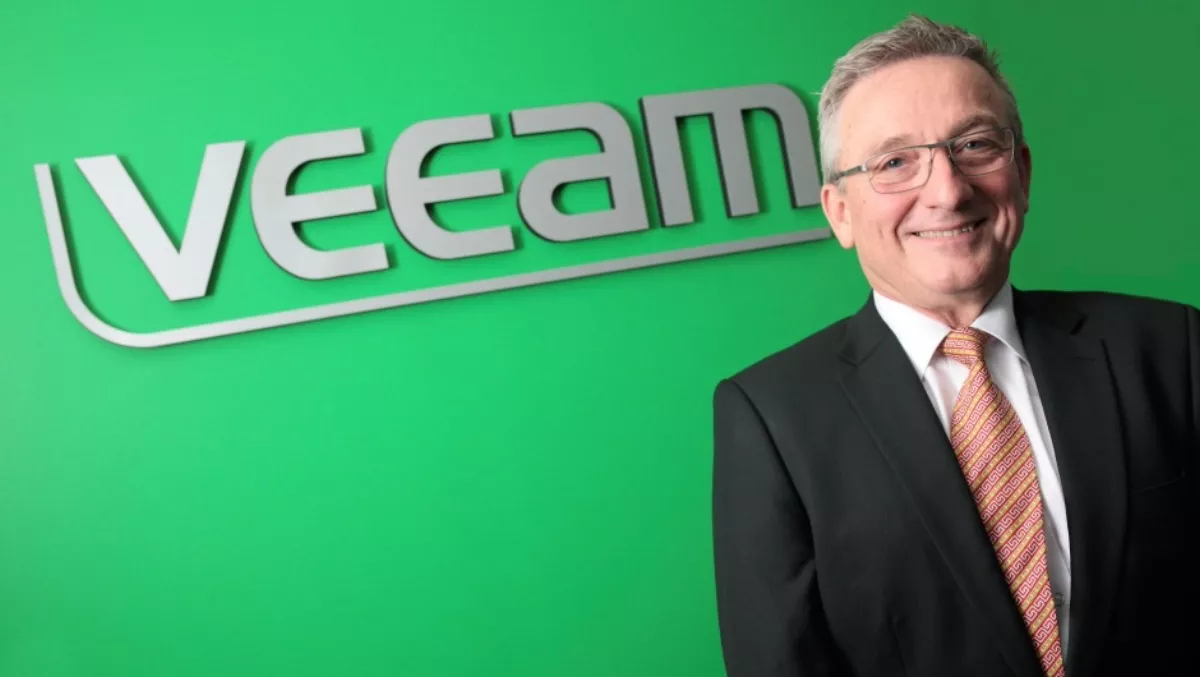 Enterprise play opening new doors for Veeam's local partners
By Heather Wright,
Thu 7 Jul 2016
FYI, this story is more than a year old
A new focus on the enterprise market is bringing ground floor opportunities for Veeam's local channel – and it's not just a licensing exercise.
That's the message from Peter Bender, Veeam ANZ head of channel and alliances, who says enterprise is a 'key play' for the vendor now.
"We have an enterprise segment team for the first time in our history," he says.
The enterprise focus comes as the company continues to push its transition away from being simply a backup solution to being an 'availability' offering.
Bender says the pressure for organisations of all sizes to have 24/7 availability provides Veeam partners with an opportunity for more than just a licensing exercise.
"This isn't just a licensing exercise, it is an opportunity for change and business transformation," Bender says.
"Contemporary business has an expectation of 24/7 availability 365 days a year. Veeam steps in to meet this expectation and offers a ground floor opportunity to partners," he says.
"One of the reasons I joined Veeam, was it offered a fantastic opportunity to work with the best technology in an area that is both vital to business and of increasing importance.
"With a strong channel foundation in place, Veeam's goal is now to identify ways we can improve the business, which we believe starts with deepening our partner relationships," he says.
He says the value for partners comes from wrapping Veeam into an organisation.
"If an incident occurs, Veeam can respond to this – small or large.
"An email may be lost or a server may go down. We provide the tools to deal with these incidents as well as handling change management. Veeam allows businesses to test changes before putting them into production."
Bender says security is also a key area, with ransomware a growing problem for organisations across Australia and New Zealand, as well as globally.
"Businesses are increasingly having to deal with malware that restricts access to an infected computer system in some way, and the demands that a user pay a ransom to the malware operators to remove the restriction," he says.
Using Veeam's offerings, partners can provide support and consulting services around those 'vital' security areas, Bender says.
Bender says competitive pricing means partners are able to offer savings to customers – and those savings open the door for resellers to offer aditional professional services to the customers.
"In this respect it is a win-win for partners in the [local] marketplace where cost can be a key factor."
However, Bender says cost shouldn't be the focus in selling Veeam's products.
"The key discussion to have focuses on the impact of outages and loss of data or productivity, as well as how Veeam can enhance or transform an operation.
"How much can a growing business afford any downtime? How can an established business risk placing its reputation on the line if its services aren't available 24/7?
"Answering these questions will change the conversation from costs to benefits."
Bender says Veeam is currently identifying partners who have enterprise accounts it can sell into, and will develop a plan with alliance partners, who include Cisco, Microsoft, Hewlett Packard Enterprise, NetApp and VMware, to further help its push into the enterprise.
He says several new updates to the company's flagship Availability Suite will also aid the company's enterprise push.
"A lot of customers are now mandating Veeam as an option to complete their data centres transformation plans," Bender says.
"It's a key entrée into the enterprise market."