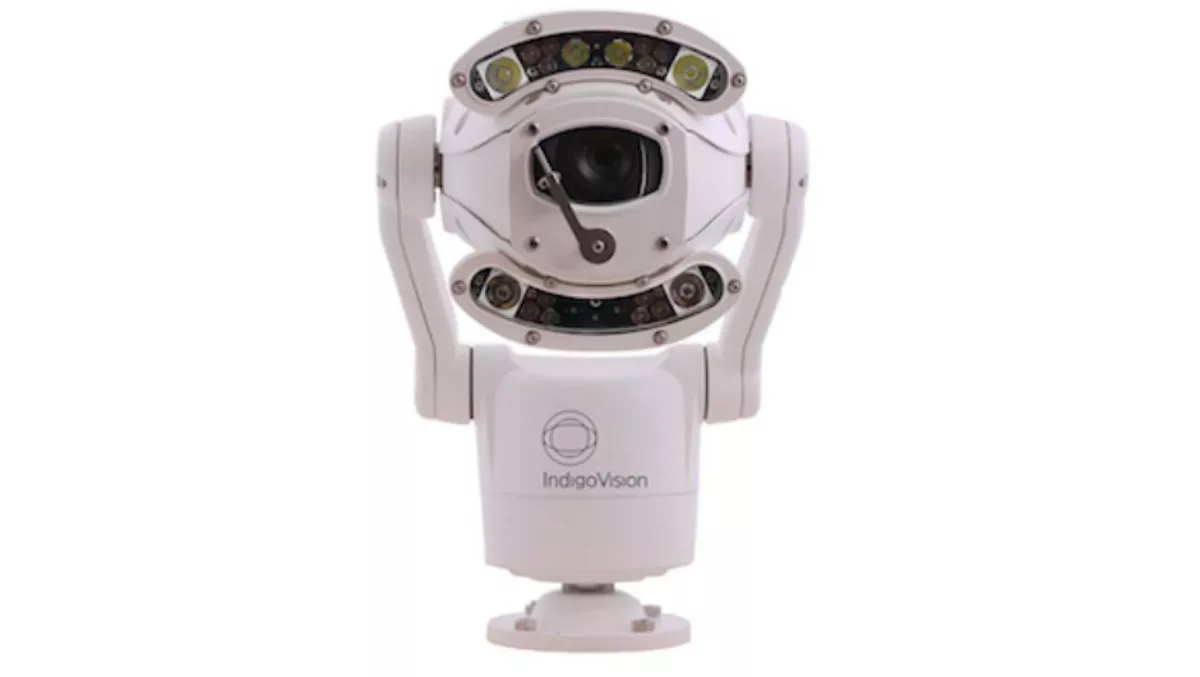 Exclusive: Big returns for resellers as Ingram Micro guns for physical security market
FYI, this story is more than a year old
Ingram Micro New Zealand has ambitious plans for its year-old physical security division, aiming to take 20-30% share of a market estimated to be worth $100 million in a move that could have lucrative returns for resellers.
The distributor has just signed an exclusive deal with Scottish physical security vendor IndigoVision, whose lineup includes camera and encoders, recorders, management software, body worn cameras and specialised cameras.
James Harwood, Ingram Micro business manager for Specialty Brands, says the physical security market offers 'massive' opportunities for Ingram Micro's resellers.
"It is probably a $100 million business a year and with that we want to achieve 20% to 30% market share in the next 12 to 24 months," Harwood says.
"And it can be done, if it's done the right way.
"It's about re-educating the market, holding the resellers hands and bringing some value to them, rather than just saying we have a product, please buy it."
For Ingram Micro, that involves offering a full solution – complete with professional services – for resellers.
The distributor launched its physical security division a year ago, signing HikVision in late July 2015.
"The difference around security of old is that it is now evolving to be more of an IT type product, moving away from the traditional security channel – it's IP CCTV, a device sitting on networks," Harwood says.
"As a distributor, we have 3500 resellers who have wonderful customer bases who they serve looking after their networks and IT infrastructure, and with this security can now be added to it as an IP device, versus the analogue of old."
He says the distributor has already proved disruptive in the physical security market in its first year, highlighting to IT resellers that they can take control of the IT security side rather than it going to traditional security resellers.
He says with the signing of IndigoVision, Ingram Micro and its resellers have a 'massive opportunity' to break into the project business for large enterprise, government and local authority projects, where more specialised cameras are required.
IndigoVision's offerings start at the mid-level providing smart cameras with analytics and video management software well suited to larger organisations requiring high quality analytics and recording, and scalability in a security system.
IndigoVision's offerings are in use casinos in Macau and across Europe and the vendor also has a strong foothold in markets including airports, finance, police, education, government, health, hospitality and major events.
Harwood says most of Ingram's 3500 resellers aren't currently playing in security, with many hampered by the need to have at least one person on staff security qualified for installations.
With that in mind, the distributor has partnered with system integrators who can help resellers with installations if needed.
"We are closing that gap and bringing in specific systems integrators who will work with the reseller, contract to them and then the reseller just charges their customer.
"We're creating a village," Harwood says. "We're simplifying it for resellers. We're not telling them to get outside of their business expertise, we're trying to add value to their existing customer bases so they can become stickier with their existing customer base and grow.
There's gold in security
For resellers the market offers big financial returns, with Harwood saying IndigoVision's offerings provide resellers with the opportunity to make 'a minimum of 20 to 25 points of margin, versus the three to five points they're struggling to make in the IT volume market'.
"It's a very healthy scenario which gives us the opportunity to invest internally – and we're reinvesting profit around this business straight back into the business."
"Our resellers will make more margin than us," Harwood says.
The distributor will also be introducing an IndigoVision loyalty program for partners doing volume and working closely with Ingram Micro.
"Those who come on board with us will have the opportunity to receive rebates, special pricing for certain projects and their own demo stock."
Harwood says Ingram Micro plans to build 'a very large team' around it's security portfolio. The division already has three staff including a product manager and pre-sales engineer, and is looking to recruit more.
"As demand grows we will grow with it and we will resource it happily. And as more vendors come on we will have specialists within certain vendors," Harwood says.
"We've done very well in the first year but the next year is where the opportunity is for us now because we have the maturity, the contacts, the SIs who are happy to work with our resellers where needed."
Related stories
Top stories