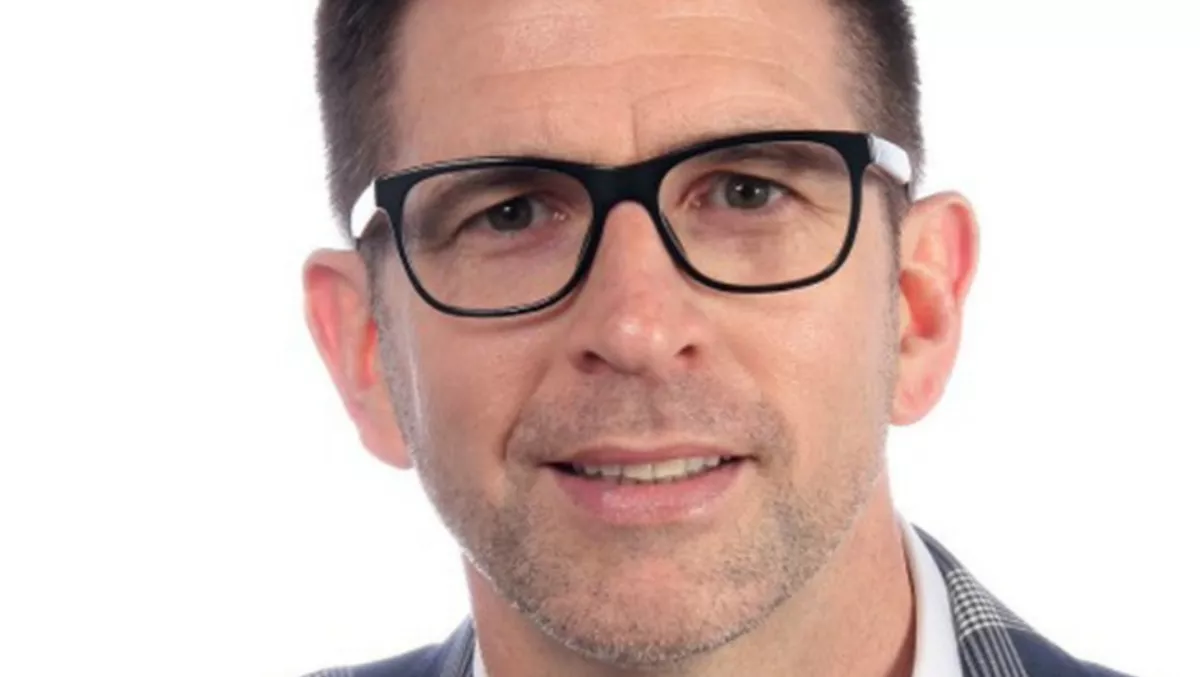 Exclusive: Cisco NZ on digital transformation and the Kiwi channel
By Heather Wright,
Tue 17 May 2016
FYI, this story is more than a year old
Digital transformation is changing your customers – but it's also bringing big changes for the Kiwi reseller channel says Cisco NZ boss Dave Wilson.
Cisco New Zealand's country manager says his conversations with chief executives have clearly shown digital transformation to be front and centre for New Zealand businesses.
"Digital transformation, digital disruption, changing or increasing the customer experience, data strategies – they've all come to light in different conversations, but all around the same digital push," Wilson says.
He says while that wasn't unexpected, what was surprising was how many have already moved beyond talk and started on that journey – and how many attempted digital transformation projects had stalled or not been successful because of the network.
Wilson, who took on the top role at Cisco New Zealand late last year, says he's seen many examples of applications or process changes that have been digitised but didn't work, or were so slow the experience 'actually ended up being bad'.
"And it wasn't because of the application they had created or the information they were getting from it, but the speed of the network itself limiting the experience," he says.
"People in New Zealand have sweated their assets in a lot of cases and their networks.
"It shows the importance and the visibility of the network as a foundation, a platform to build digitisation off," he says.
Wilson says digitisation has pushed technology – and the network – into visibility for CEOs.
"You wouldn't typically ever hear anything raised about the network at the CxO level. They don't care about it. But they are starting to care about it," he notes.
The network, however is an easy fix.
"If the network's the problem it's the easiest thing for me to fix. It's our bread and butter at Cisco and it's what a lot of our partners have done for a number of years and built up large teams with a lot of skilled resources."
When it comes to wider digitisation issues, Wilson says there remains something of a lack of highly skilled channel partners available to help customers.
He says customers need help creating their digital strategy and their data strategy, which will typically require combining multiple data sets.
"Data is the new oil, but like oil, unless it is processed and something is done with it, it's worthless," Wilson says.
"Utilising all that data is the future. But how do you take that data, the knowledge, and get the insights and make informed business decisions from it?
"That's the part where it's a little harder for me to say 'here are the partners you want to go to to help you do that'.
"There are some there, but more so who aren't."
Wilson says it's a potential growth area for partners in a rapidly changing market.
"The new digital transformation areas will need a lot of people in security, around data science, analytics."
Companies that have those skills will likely find themselves an acquisition target as New Zealand moves to 'almost a super channel model', with large players snapping up tier two companies in an effort to grab their skills.
Wilson cites the example of Vocus/M2 with its portfolio of other brands acquired in recent years; Spark with its acquisitions including Revera and CCL; Vodafone's acquisitions of TelstraClear and WorldExchange, and 2degree's purchase of Snap.
"If you're starting up companies or you've got skill sets around [the new digital transformation areas], those are going to be really valuable companies and assets and skillsets and it's the same stuff the larger guys are trying to buy, or build themselves."
Wilson says there will, however, remain a place for channel partners a level below the super channels, to add value 'in a different way', usually in being a niche player.
Security is a key focus for both Cisco and customers, he says, adding that 'if you're a player under the big ones with a security focus, I think you'll do well.
"If you're a niche player and you become good at what you do and focused on what you do, not trying to be everything to everyone, you will do well."
He says he expects more niche players to pop up as highly experienced, long term employees of big corporates strike out with their own businesses as they see gaps in the market created by the purchase of the tier two partners.
"And there are also those already in the space who are already going down the path of evolving themselves.
"Like in the voice market a lot of voice players didn't make it, but some stuck to their guns and really consolidated the product range they sold. They didn't try to be all things to all people."
Making the change
And Wilson's recommendations for resellers?
"Eat your own dog food.
"Most of those helping have started trying to digitally transform themselves first. It's hard to talk about digital transformation unless you're doing it yourself."
He says partners are looking to Cisco to see how it digitally transformed itself, and to understand how to create new offerings and services to help others.
The vendor has been changing its training to put more focus on digital transformation and the required skill sets.
"A big part of the digital transformation is in software," he notes.
"It's not going too much more to get some software guys trained in networking so they can start thinking about software from a different perspective. And we've got millions of clever networking engineers around the world who could easily be trained on the software side of it as well.
"People will need to start investing in other skill sets around analytics and everything around that," he adds.
"Digitisation is here. Companies are doing it. I continually hear from some people that it is coming. It's not coming, it's here and I've seen it myself.
From the channel perspective you are going to have to start thinking about your business – if you want to play in that space. Or you could stay to your niche and I guess it is figuring out the niches around that."