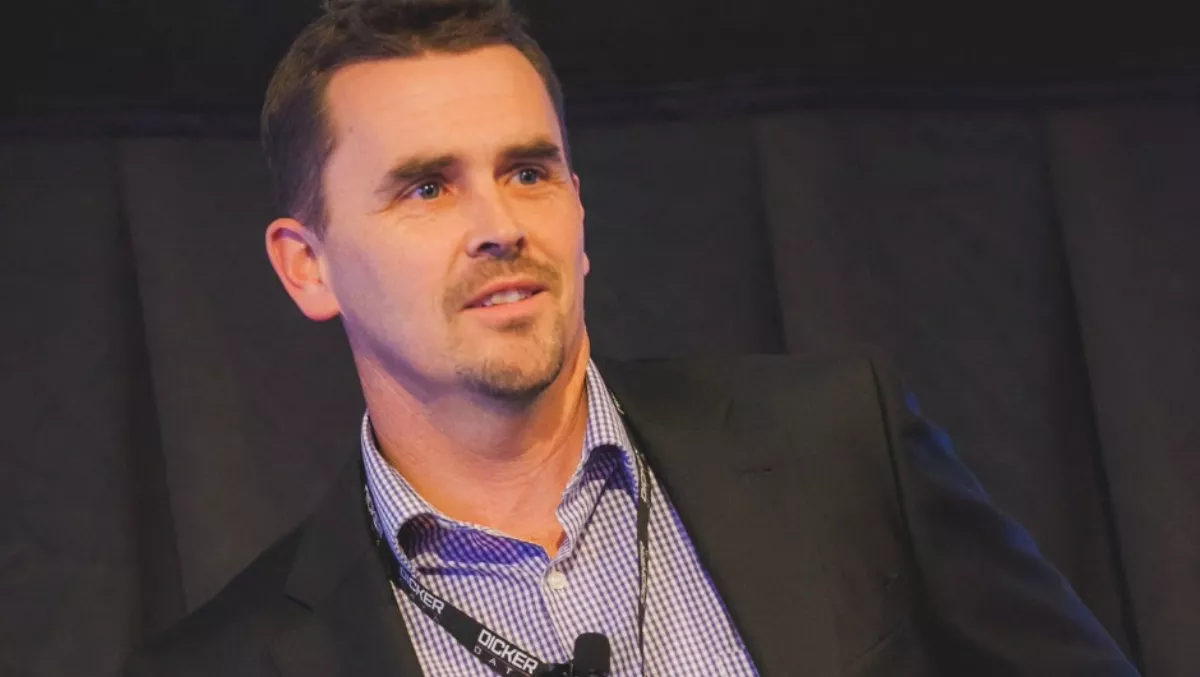 Exclusive: Dicker Data NZ CloudPortal promises big returns for resellers
FYI, this story is more than a year old
Dicker Data New Zealand has launched its CloudPortal promising resellers the offering will take time and cost out of their business through automation and improved efficiencies in procurement and ensure they capture every dollar of available renewals revenue available to them.
More than 100 resellers transacted orders via CloudPortal in its first week of operation, a result Phil Presnall, Dicker Data New Zealand general manager of sales and marketing, says is 'extremely pleasing and a testament to the quality of the platform'.
He expects more than 50% of Dicker Data's resellers to be using the portal by year end.
Presnall says CloudPortal is designed to put resellers in control of the solutions they deliver.
"We recognise that resellers are moving at different paces to the cloud and our strategy isn't to dictate how they should be deploying cloud solutions, but rather to provide them with a range of solutions that can be utilised how they best see fit for their customers," Presnall says.
The system enables resellers to transact cloud and monthly subscriptions using their credit accounts, and to bundle hardware, software and cloud on a single invoice.
Presnall says billing dates can be moved to accommodate partner's cash-flow and weekly or monthly subscriptions can be billed as an annual number if partners prefer that option.
CloudPortal launched last week with four programs on offer from three vendors – Microsoft SPLA and CSP, Citrix CSP and Autodesk – with another six to eight more vendors expected to be added in the next six months, including vendors typically classified as hardware vendors.
Presnall says the CloudPortal is opening new doors for Dicker Data NZ – and its partners – with interest from a number of vendors, particularly those who are heavily skewed towards cloud, licensing and renewals based business.
"These opportunities are being evaluated, however our focus at the moment is to on-board our existing vendors as quickly as possible to harness the market opportunity with our existing reseller partners," Presnall says.
He says the new system, built on top of the Pronto ERP system which Dicker Data New Zealand migrated to earlier this year, ensures every opportunity is handed to the incumbent reseller 'in a timely manager' and allows resellers to manage cloud and licensing products in 'an extremely efficient way, saving them time and ultimately money'.
"Resellers can now see all of the varying licensing and cloud programs that they sell in one place and the data is live," Presnall says.
"This means there's no need to jump between websites or platforms to view each of the programs they're transacting in and the ability to manage everything from the one place means we're able to provide a consistent, easy to use interface."
Presnall says the distributor has put a lot of effort in to simplifying the way subscription and cloud invoicing is displayed to resellers.
"Traditionally resellers have been receiving invoices that contain hundreds of lines tracking every small change that was made during the billing period," Presnall says.
"Whilst we offer that as an option, we're finding that the majority of our resellers prefer to have a simple itemised invoice that details the overall changes per product line in a summarised, concise view."
The company has also introduced what it says are some unique features to its management dashboards and notification emails that make transacting easier and simpler for resellers.
Those features include the ability to confirm a renewal from their mobile phone.
Presnall says the launch of CloudPortal is a significant step for Dicker Data NZ and will help resellers take time and cost out of their businesses.
"The monthly billing aspect of cloud has the potential to create a lot of operational overhead if you don't get the systems right, and you can quickly get into a situation where you have negative operating leverage, where the more you sell the less profitable you get.
"This platform allows Dicker Data NZ to scale, while still driving a great customer experience without adding incremental cost to the transaction," he says.
"The portal is a big part of the strategy going forward. That said, you still need to have vendors who are relevant, as well as people who know the vendor programs and really know what they are talking about as a portal by itself, without the right vendors and knowledge, isn't worth much.
"The cloud story of our vendors and the expertise of our team is very important in helping our partners with this transition."
Presnall says Dicker Data's team will be 'very active' over the coming weeks and months to ensure partners receive the right training to maximise their returns from using CloudPortal.
Related stories
Top stories