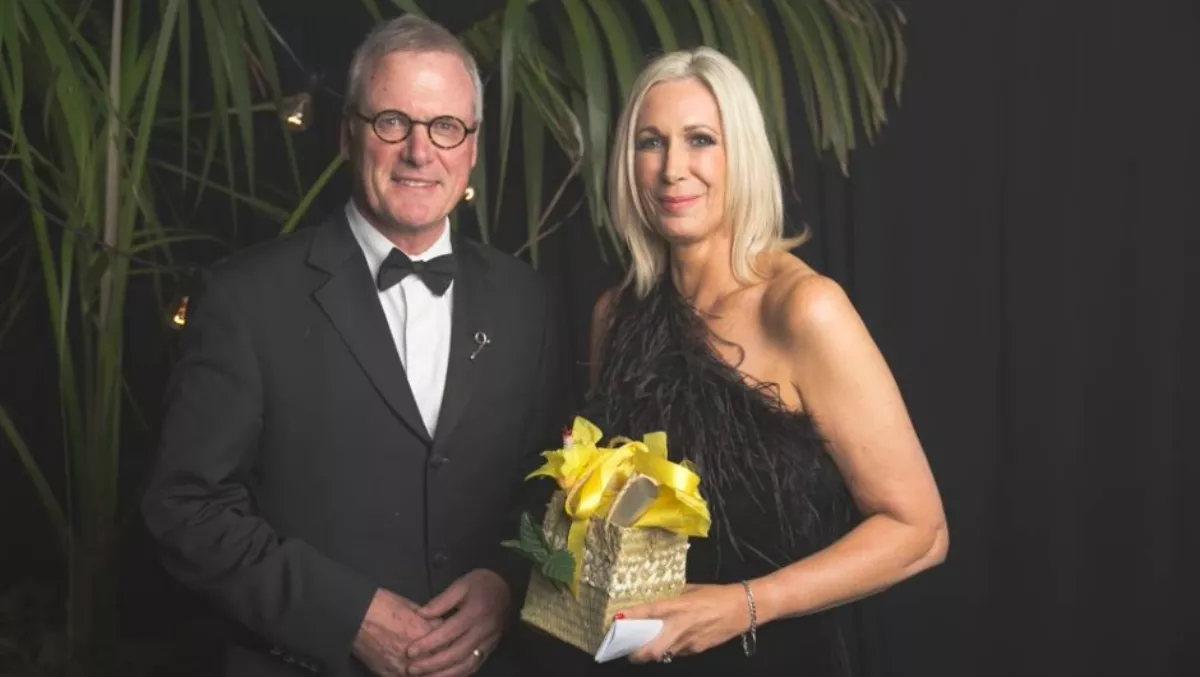 Exclusive: Duo business booms on back of heightened security demand
FYI, this story is more than a year old
Duo were forecasting for around 70% growth this financial year.
Six months into the year the company is clocking 132% year on year growth.
The massive growth, says Duo co-founder and director Kendra Ross, is both great and challenging at the same time.
The distributor – New Zealand's largest cybersecurity pure play distributor – has added additional staff members around renewals and quoting, along with the addition of a pre-sales person in Auckland, and is looking to recruit a channel sales person.
Recent months have also seen it scoop up exclusive distribution rights for both McAfee and Ivanti, with both agencies showing early wins for the distie.
"It's really starting to take off for us," Ross says of McAfee. "We're starting to really bed the offering in and almost relaunch it into the marketplace and it has been really well received."
Ivanti too is proving popular with its message built around the Australian Signals Directorate's Top Four, including whitelisting and patching.
Longer term vendors are also staying the course for Duo, with Ross noting that CheckPoint is still very strong and a growing company in the marketplace.
"We've seen significant growth with them this year with some very large projects," she says.
Ross says Duo is seeing high demand for endpoint and next generation endpoint offerings.
"And that doesn't just mean desktops and laptops. We're now in that internet of things world so we're talking about securing devices outside the network.
"It's not a MDM play any more, it's an endpoint play with a number of people playing in that space – and that can be down to application whitelisting as much as what else protects the endpoint."
Identity and governance around identity is also proving a hot topic, with the traditional area around IPS still particularly strong, Ross says.
"We're seeing a lot of renewals and upgrades in terms of existing infrastructure around the firewalls, but when they do that they will probably add in threat intelligence and layer it on top as well.
"That's a growth sector for us."
But Ross, who sits on a number of high level boards aimed at driving the security message in New Zealand, is adamant that the security market isn't just about the latest products.
"This isn't just around the latest fad in the market. This is around building a resilient New Zealand and making New Zealand as protected as possible," she says.
"And that means that we need to get our clients in a better and more mature security posture - and to do that we need to be the experts in what we're advising."
She's urging resellers to upskill for the growth area – or to partner with others who can provide the required expertise.
"It's not good enough to say you can do security. You need to have experts in this space and that requires people with deep, expert knowledge, or looking to partners and vendors to support you in this area and provide the skill sets needed.
"We have just seen 10 of the biggest breaches internationally were all through misconfiguration of AWS S3 buckets and that would have been down to the skill levels of the people deploying that," she notes.
"It's a fantastic growth market to get into, but you need to have the skills to support what you are doing."
Ross says it's important resellers make their moves now, with the channel and technology ecosystem changing as new 'shadow channel' – the marketplaces springing up on the back of AWS and SAP and areas like accountancy firms who are making moves to sell technology along with their traditional services – move into the market.
"That's another reason to dip their toe in now and start to build up a practice before these competitors who are in the background start to dominate or come into the market."
Like accountancy firms, Ross says resellers need to build loyalty and become trusted advisors – a current key word for the New Zealand reseller channel.
"The accounting firms and people like that already are probably doing audits and their books at the end of the year, so in their mind they already have a trusted relationship.
"Technology companies have to build that same trusted advisor status."
Which brings us back to expert knowledge, Ross says.
"It starts with having expert knowledge and being experts in your field.
"You can't just be a procurement person in this industry. You have to also have leadership in the industry. You need to be thought leaders, on your website and through the events you run, you need to be sharing your ideas around this industry and how to solve the problems."
Ross says she's a strong believer in community. "It is community that says you're trusted. "Duo has done that through supporting First Tuesday. You don't have to build a community but you need to be part of the community and present and visible."
Ethics and principles come into play as well. You need to be an ethical organisation with very strong principles and demonstrate that to your customer."
For those that succeed in becoming trusted advisors and carving out a strong play in the security market, Ross says the future looks bright.
"This problem with the threat landscape isn't going away. It's just going to continue to grow," she says.
Related stories
Top stories