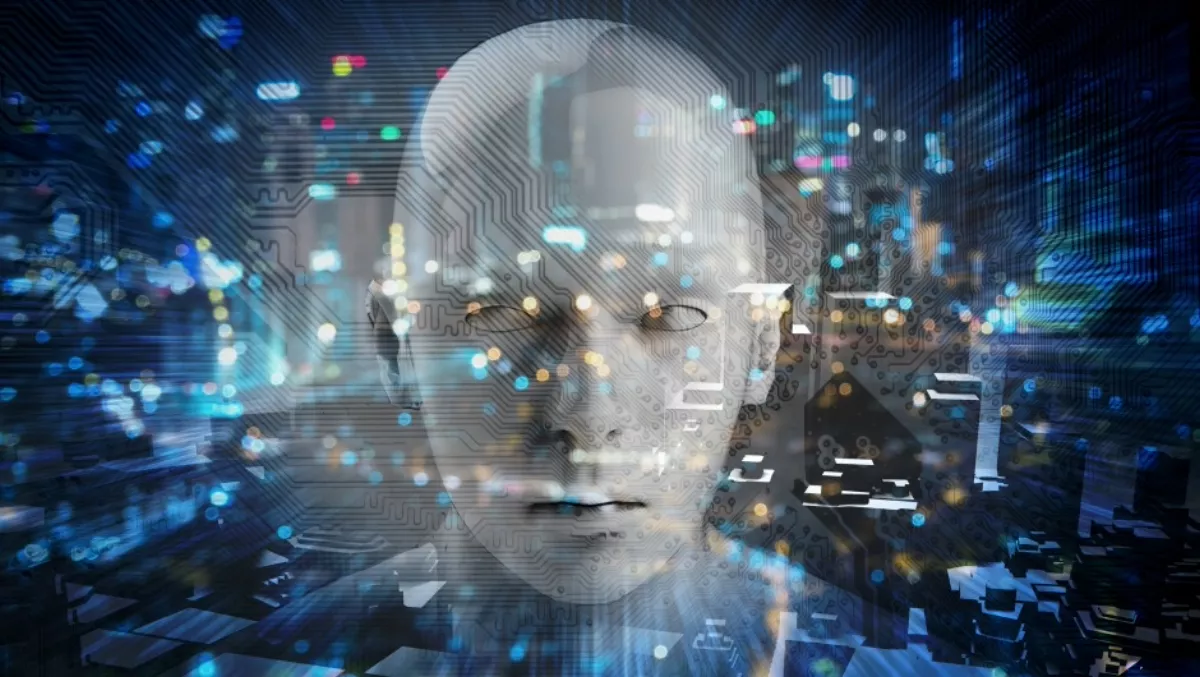 Exclusive: Frost & Sullivan outlines the 'massive' AI opportunity for resellers
FYI, this story is more than a year old
Australian and New Zealand system integrators and resellers are yet to fully capitalise on the opportunity presented by artificial intelligence – and it's a 'massive' opportunity.
Audrey William, Frost - Sullivan Australia and New Zealand head of research for digital transformation, says only a few integrators are pushing AI right now.
"A lot of integrators should see this as a big opportunity and they need to be upskilling," William says.
She says artificial intelligence has moved beyond hype.
"It's real, and it's here. It's happening, and we will see a lot of deployments in the next 12 to 18 months – and the demand we're seeing is not just coming from one particular sector, but across the board.
"If there is a chief innovation officer, or a chief digitisation officer, any of these fancy title where they're looking at digital transformation technologies, AI is something that is definitely being discussed.
"They're discussing how they can bring AI and machine learning to their business processes to help them better sell products and services to their customers.
Frost - Sullivan has forecast the AI market to grow at a compound annual growth rate of around 22% between 2016 and 2025. While the analyst firm doesn't have any New Zealand figures, William says New Zealand is 'very advanced' in AI thinking.
However, William says while companies are keen to embrace AI, they need guidance.
"There is a lot of demand for consulting and advisory. If a company has plans to go ahead with an AI deployment they need to work with the vendor but before they can do that they need to understand a bigt about what it means for their business, how they can improve their business processes, how they go about embarking on the deployment, which vendor they should work with, what processes are involved and how their products and services will be delivered differently," she says.
"That's when there will be a lot of opportunity for the whole system integrator, integration services and consultancy services.
And William says that role won't be confined to the large companies such as Accenture and PwC, with a lot of the work going through medium sized advisory companies.
"There is a lot of opportunity for advisory. How do you advise a bank to embark on this journey, how do you advise a university on what needs to be done? It's not just about the AI application, it's about how they can then get their mobile interface and predictive analytics and big data processes all integrated into AI.
William says enterprises in particular are seeking partners to help them identify the AI providers to work with and guide them as to what can be achieved in the course of a project.
The projects, themselves, she notes, are usually 'ambitious' and long running.
She believes the ultimate value comes several years down the track when companies can link all of the AI work they've done into their back end supply chain.
However, it's also a market which she believes will see plenty of action in the form of mergers and acquisitions in the coming months – with some Kiwi startups also likely to be among the targets.
"There are a lot of players in the market right now – Microsoft with Cortana, IBM Watson with their cognitive servcies, players like IPsoft.
"But there are also a lot of startups in this space in New Zealand, Australia and the United States, and a lot of the big companies – the Facebooks, the Microsofts, the IBMs, will start acquiring these startups to further enhance their AI capabilities," William says.
That M-A activity will extend to the contact centre space, with contact centre vendors looking to acquire companies in the machine learning, AI and bot space.
William says as contact centres talk omni-channel, with voice, web chat, email and social media integration – all of which are important customer touchpoints – there is increasing demand for machine learning, or enabling the bot to become more intelligent as another channel to customer service.