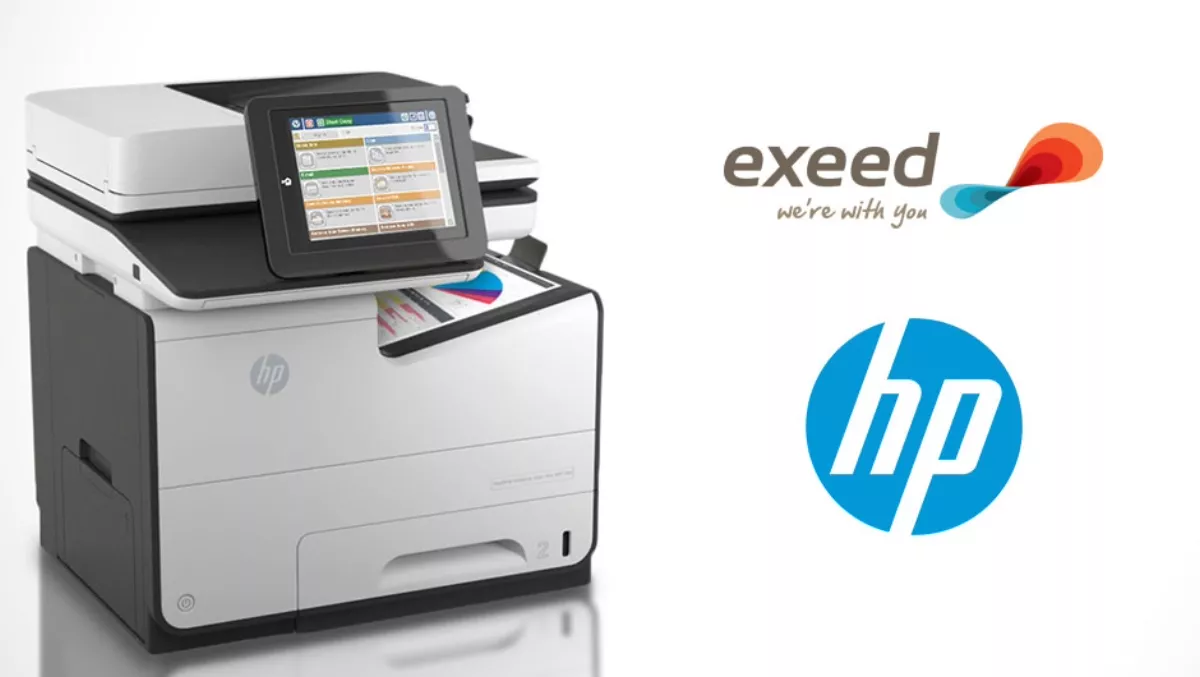 Exclusive: HP and Exeed partner to bring managed print to Kiwi SMBs
FYI, this story is more than a year old
Managed Print Services isn't something new. For large enterprise customers HP New Zealand has been offering them the ability to pay per page for a number of years.
HP New Zealand and one of their key local distributors; Exeed have partnered to provide this enterprise-level offering for SMB channel partners and their clients.
The programme is a global pilot and has taken significant system changes for both HP and Exeed to make the offering simple to implement.
The end customer will still purchase the printer equipment outright or through normal finance channels. Although specific 'managed' models do need to be purchased and existing printers can't be retrofitted.
They then signup for a 36-month contract with their channel partner, who in turn signs up with Exeed.
Then a data collection agent on the printer starts communicating with HP - Exeed. It ensures that consumables arrive before the printer runs out. It takes into account historic printing patterns and peaks like the end of month invoice printing cycle for example. This is then only charged at an agreed cost per page rate after printing.
Also as part of the pilot, there is a dedicated 0800 number which enables clients to get more consumables delivered in advance of an extraordinary printing run.
These costs per page vary by the actual HP printer selected and Exeed maintains a simple price list.
Exeed then invoices the channel partner and the channel partner invoices the end customer.
A key advantage of the new offering for end customers is that there are no minimum monthly page costs like competing programmes from other vendors.
With the thousands of different printer consumables available, it's not been practical to stock and sell these for most channel partners. This programme is an opportunity for IT channel partners to claim back the stream of consumable revenue from office supply - stationery stores.
The programme started in January with the employment of Sheryl Sy to focus on recruiting and training channel partners to the initiative.