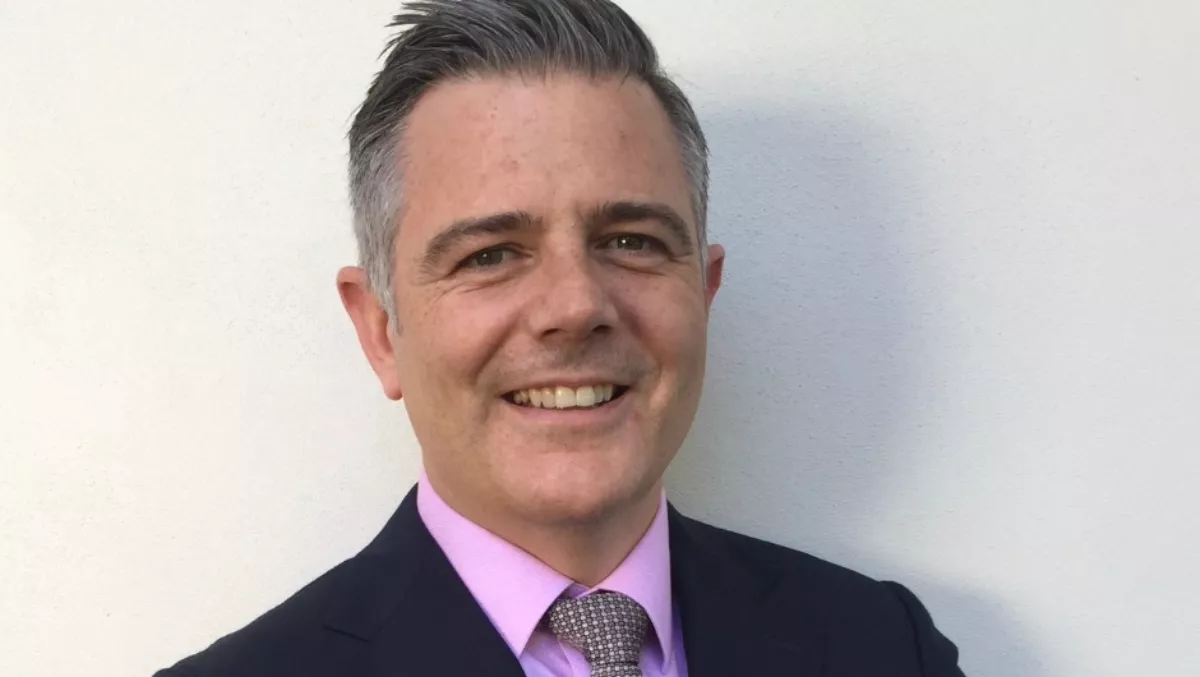 Exclusive: HPE doubles down on partner efforts
By Heather Wright,
Wed 28 Sep 2016
FYI, this story is more than a year old
Ask Chris Trevitt, HPE Pacific region director of partner sales and commercial business, what his goals for HPE locally are over the next six months and you won't hear about sales or revenue targets.
Trevitt, who took over the role earlier this year, instead has a goal of HPE 'being rated by my partners as the best vendor in the industry to do business with'.
"And I measure best in terms of driving profitable outcomes for our partners because yes, ultimately, we're here to drive profit, it's the underlying reason for the partnership and if we're not doing that it will be very hard for partners to rate us as the best in the industry."
In order to achieve that, the vendor is rolling out a number of new offerings, including competencies for partners, and changes to its partner programs, with many outlined at the recent Global Partner Conference earlier this month.
In practical terms, Trevitt says HPE will be investing in more feet on the street across ANZ in the coming months, along with investments into its rewards and partner programs, and its sales enablement offerings.
"I want more and more people out their supporting our partners and providing them with the access they need into HPE."
Trevitt says its still too early to say how many new staff the company will add locally.
The vendor has announced 11 competencies, with the first five, including application development and transformation and IT automation and orchestration, are due to be released locally on November 01, with the remaining rolled out over 12 months.
Trevitt says the competencies will pull together HPE capabilities and solutions into a practice-type capability which partners can wrap services around.
"Partners as they are talking to customers more and more are trying to build high value services-based capabilities to deliver business outcomes and solve business outcomes," he says.
He says the new offerings will help partners build competencies in the same way that high value consulting agencies have specialised practices, or competencies.'
"I'm not aware of any of our competitors taking solution development or enablement to that level of sophistication," he says.
David Abouhaidar, commercial sales director for HPE partner AC3 says the certification 'shows HPE is getting serious about partners' and shows the true value of partners who invest their time in getting certifications.
"It will eliminate a lot drive bys for us. Having that certification will put us on the front foot in the deal registration process and it's something we've been wanting HPE to do for some time," Abouhaidar says.
Earlier this year, the vendor also announced enhancements to its Partner Ready Service Provider program, as the move to consumptive IT gathers steam.
"Our partners have been asking us for a program that reflects the needs of a partner trying to make that transition from traditional reseller to as-a-service."
Trevitt says HPE is building and deploying the reference architectures partners need to support an as-a-service offering.
"We announced a number of flexible, consumptive model to allow partners to consume our technology in a means that brings their revenue streams closer to their expenditure, so they're not over investing up front – so it's a shared risk model."
A dedicated HPE networking program has also been created, to maximise the benefits from HPE's Aruba acquisition and the high growth market.
"It brings together the program we inherited from Aruba and our traditional HPE traditional networking business and has high up front margin potential with solid back end rebate supported by deal registration."
Trevitt says HPE partners also have access to a wider range of marketing assets, with the vendor acknowledging that many partners don't have the size, breadth or expertise to build their own marketing assets.
"We're making all of our marketing assets available online and we're even going so far as to launch a social media hub to help partners understand the value they can get from social media."
In November HPE will roll out API driven tools which partners can integrate into their own quote calculators and web sites to automate the process of turning a capital acquisition into a utility consumption model.
"That's a fairly unique capability," Trevitt says.
GPC also saw a number of technology announcements, including a Docker-ready server platform – which Trevitt says highlights HPE's move to ramp up the role ISVs play in helping partners go to market and find new opportunities – along with pre-configured hyperconverged rapid bundles which partners can deploy and wrap managed services around.
Recent months have seen HPE spin off its enterprises services group, which has merged into CSC, with HPE retaining 'a very strong ownership position', and the acquisition of SGI, which focuses on the high growth markets of high-performance computing and big data analytics.
Trevitt says spin off of the enterprise services group 'makes HPE even more partner centric'.
"We look to our partner ecosystem to deliver the value IP and services to help bring value to the technology we develop," he says.
Meanwhile, the SGI acquisition adds technology to the HPE portfolio to provide partners with a competitive edge into high growth markets.
"IF we look at the opportunities on the go at the moment, whether it is mid to large enterprises trying to drive high performance compute to underpin data analytics, or whether it's a research lab or government organisations or now the booming teritary sector which is really driving a lot of high performance compute, there is a lot opportunity.
"The SGI acquisition provides us with the platform which is really the industry leading platform in that high performance computing space.
"I see a lot of opportunity there and it is differentiated opportunity, so that should drive profitable outcomes for our partners."
Trevitt says the announcements all highlight HPE's 'razor focus' on its partner ecosystem, which provides more than 70% of the companies revenue.
"Partners are critical to our success and are critical to what we do.
"Ultimately good partnering is about being consistent, predictable and simple to do business with.
"All the changes we make will be guided by that principal.
"Whenever we develop a product, the first thing we do is ask how we make it channel friendly and get it executed successfully and profitably through our partner ecosystem?"
The changes have won the thumbs up from AC3's Abouhaidar.
"The industry is going quicker in the last four years than I have ever seen," he says. "It's important for us that a vendor is looking to evolve and looking to support their channel.
"The end users are running the industry, not us. We have to adapt to the needs of the end user and at the moment we are in a consumption-based world.
"The changes in HPE have evolved with us."