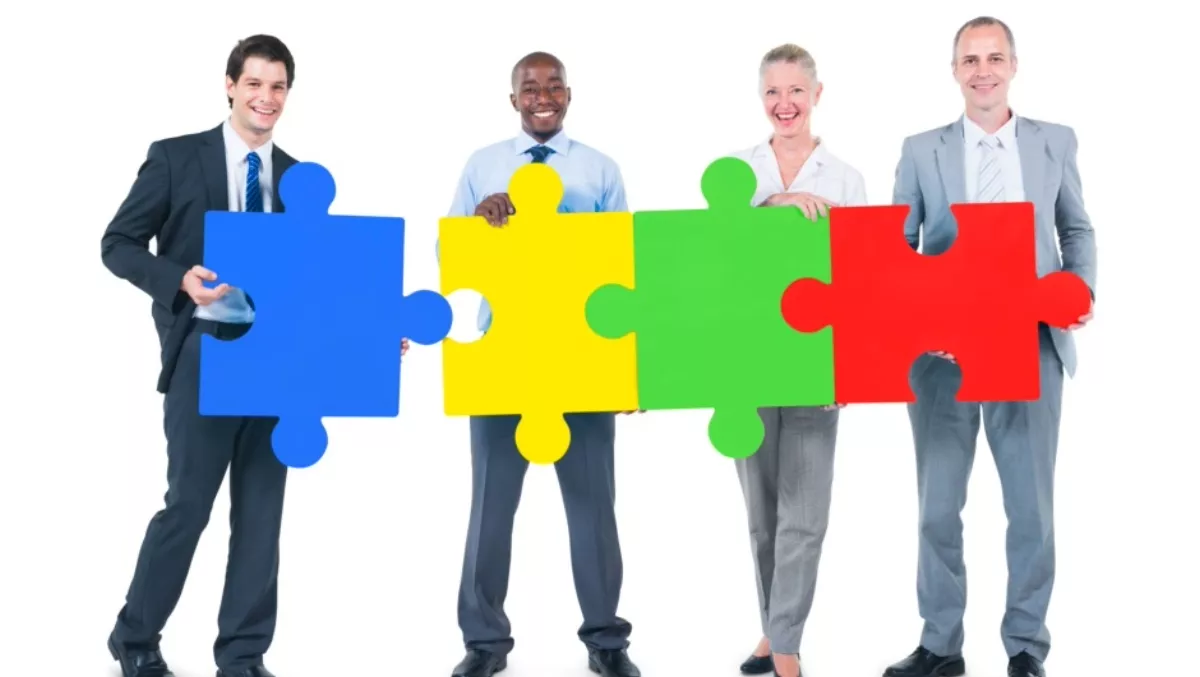 Exclusive: HPE NZ on drive for growth as it gets its mojo back
FYI, this story is more than a year old
For Cedric Edwards, Hewlett Packard Enterprise New Zealand national channel manager, the past year has been exciting time.
While HP split into two officially in November, work has been going on behind the scenes for much longer as one of the biggest splits in the technology industry's history took place.
Four months on from the official split Edwards says HPE New Zealand is moving forward at pace, keen to drive the local business – and focused on enabling its partners.
"We've got a vast programme of both demand generation and enablement activities through the year to ensure that when a partner decides to back HPE they have got the full access to HPE technical expertise, they feel they've got the right go-to-market marketing and demand generation backup and support; and that when they do sell that product on our behalf they are well rewarded for that activity," Edwards says.
As with any other company, HPE New Zealand is 'on a drive for growth', Edwards says.
"We need to grow as an organisation. We need to get our unfair share of the market," he says.
"My belief that our unfair share is 100% of the market," he quips, laughing. "Maybe that's a little unrealistic, but we need to drive growth and we need to continue to look at innovating our programmes and our approach to take advantage of the change in the market."
Edwards says the dramatically changing technology – and business – landscape means that HPE, as a vendor, also has to grow and evolve to meet those changes.
Where the company was, not that long ago, a pure transactional reseller of hardware, it has transitioned to being a hybrid cloud model.
"We still have infrastructure on site with the traditional model, and then we have private, public, hosted cloud where we are supplying hardware and infrastructure and solutions to service providers who sell it, or we are assisting in the provision of that workload."
Edwards says HPE's partners are crucial, and the company is keen to make more noise in them market, particularly amongst partners, with new programmes and rewards, such as the popular Sportacular, which saw 10 resellers head to San Francisco recently for the Super Bowl 50.
"We wanted to really make sure our channel understood we were backing them, interested in investing in them and rewarding those partners – individuals and partners, who are supporting us in the market," Edwards says.
Enablement is a key word for Edwards when it comes to partners, and he says the year ahead is focused 'very much around enablement, making sure our partners have got access to the right marketing, that we're funding and joint-funding the right marketing and demand generation activity.
"It's also around certifications and ensuring we are investing jointly in the right expertise, technically and architecturally so that we are putting the right solutions into customers," he says.
Edwards says HPE is also looking to develop and grow the PartnerReady program outside of traditional resellers, though he won't disclose further details at the moment.
"You'll see announcements on that shortly."
Edwards says feedback has been extremely positive from partners, who have commented 'HP has got its mojo back'.
"Yes, we're a separate organisation, we're a separate company, we're doing things differently and we're really really keen to drive the business.
"And it's working for us here in New Zealand – we're number one in servers and number one market share in storage and we took five points of market share off our competitiors in networking. It's a really positive story."
Related stories
Top stories