Exclusive: Ingram Micro NZ adds Beyerdynamics to ProAV range
Thu, 8th Jun 2017
FYI, this story is more than a year old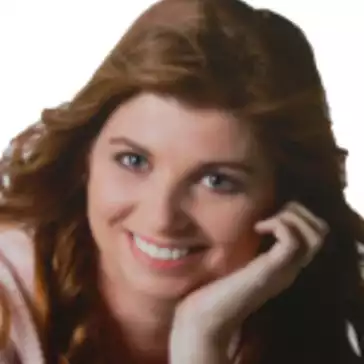 By Heather Wright, Contributor
Ingram Micro New Zealand has inked an exclusive deal with Australian audio equipment distributor Synchronised Technology (Syntec), to provide Beyerdynamic's installation and conferencing product lines locally.
James Harwood, Ingram Micro New Zealand business manager for specialty brands, says the addition of the Beyerdynamics products opens the doors to new - high margin - opportunities for local resellers, including in local and national government.
"Syntec/Beyerdynamics via Ingram Micro New Zealand means our current IT resellers can access products from audio to conferencing solutions, which leads into local and national Government opportunities and all other industry verticals who have a sound solution requirement to a professional level," Harwood says.
Beyerdyanmic's portfolio includes professional microphones, headphones, wireless audio systems and conference systems.
"Ingram Micro Pro AV division can now offer a full end-to-end visual and audio experience with Beyerdynamic's product range on board, working with the wide range of projection, large format display, accessories and digital signage software we currently have available in our portfolio," Harwood says.
He says the deal enables Ingram Micro to piece together a complete end-to-end solution for resellers and their customers, without resellers needing to step away from their core business.
"[This] adds value to their existing client relationships, making their clients stickier for longer.
"To add to this there are very good margins in this type of solution compared to the pure IT type product that gets sold on a daily basis."
Ingram Micro New Zealand's Pro AV division, which was launched in July 2015, has been a growth area for the distributor. Harwood says the Pro AV division is experiencing 'massive' growth across all areas, with Harwood forecasting another year of more than 200% year on year growth.
"Beyerdynamic's only strengthens our number one status being the largest distributor of Pro AV products in New Zealand," he says.
Harwood has previously told ChannelLife NZ that he expected to Pro AV division to claim a 15% to 20% share of the local market this year – a market believed to be in excess of $100 million across digital signage and commercial TV.
While once the domain of specialist Pro AV providers, increasing numbers of IT resellers have moved into the area, winning projects such as Auckland International Airport's rollout of LG screens at check-in lanes – a deal won by Ingram Micro reseller Code Blue.
Ingram Micro and systems integrator Vada also provided all the screens for Vodafone's new smart building in Christchurch.
Michael Sloss, Syntec managing director, says Ingram Micro's knowledge of the AV and IT industry, their infrastructure, supply chain capabilities and dedicated AV sales and product management team made them the 'perfect' partner for the installaton and integration arena.
"It is with great pleasure that we take this opportunity to announce that Syntec has formed a strategic partnership with Ingram Micro New Zealand to be the official distribution partner for several of Beyerdynamic's installation and conferencing microphone product lines that align with Ingram's strategic approach to both complete installation and integration solutions," Sloss says.