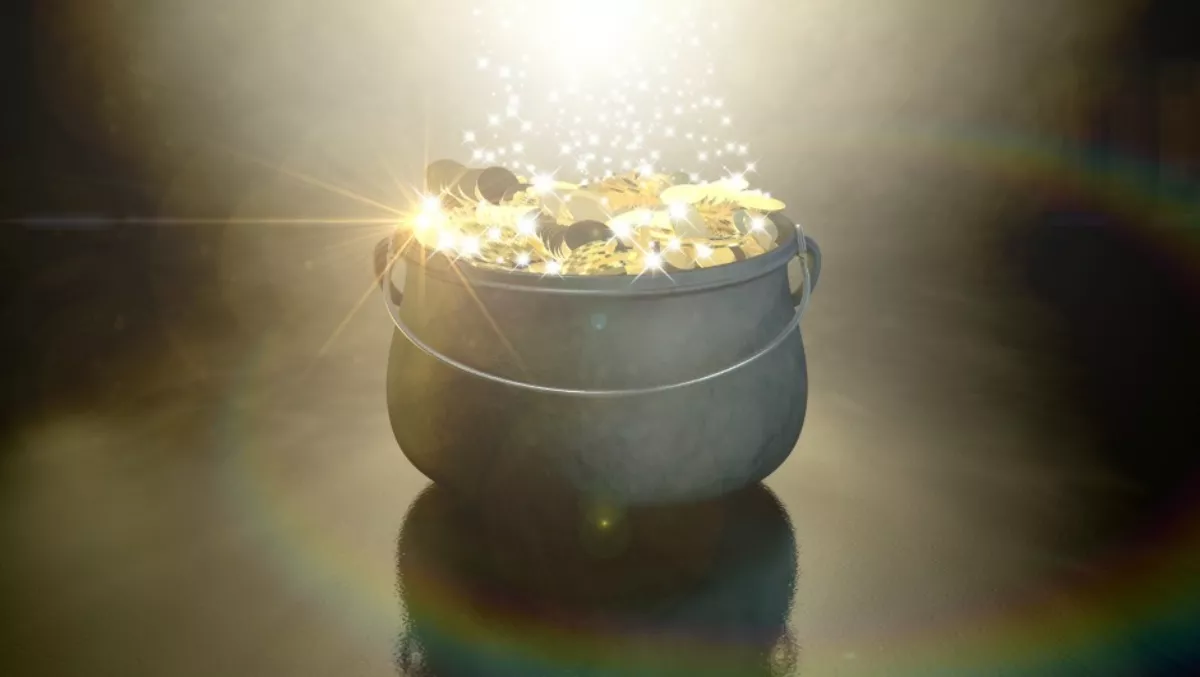 Exclusive: Ingram Micro NZ outlines the golden opportunities in UC
FYI, this story is more than a year old
Ingram Micro New Zealand will introduce unified communications implementation and support services and new UC vendors over the next couple of months as it sets its sights on the growth UC and video collaboration market.
Danny Meadows, Ingram Micro New Zealand unified communications business manager, says demand is heating up for unified communications and video collaboration locally and the distie is keen to take advantage of the changing market.
Ingram Micro New Zealand set up its unified communications business unit last July after seeing a gap in the market, and has onboarded several vendors since then – with five more due to be announced in coming weeks – and created bundled UC packages for resellers.
In less than a year the unit has grown from one person to four – with three more staff beginning next week and the distie actively recruiting two more.
"The growth we've seen has been pretty spectacular and gives you an idea of the market opportunities – that's the direct result of the increased level of interest we're seeing from the channel, along with several net new vendors coming onboard," Meadows says.
The new implementation and support services will provide white labelled services as a SKU to resellers in an effort to enable more to get into UC.
"We'll go in behind them to do the video and unified communications integration on their behalf. To the end user it will look and feel like like the integrator is doing the work for them," Meadows says.
"It's very non-competitive. We act as a fail over where integrators are short on resource."
The services offering follows the launch of pre-packaged meeting room offerings for resellers, creating complete solutions – encompassing everything required including cameras, displays, interfaces, wall mounts and cables – under a single SKU.
The 'rinse and repeat' offerings follow a 'good, better, best' approach with offerings available including an entry level package for small and medium businesses just wanting to dip there toes in the water, a mid-range offering and a higher end offering featuring the Microsoft Surface Hub.
Meadows says while margins for individual unified comms products have been eroded by the introduction of cloud services – and vendors taking more responsibility for providing infrastructure – the bundled packages are designed to reintroduce higher margins.
"When we're pulling vendors together we've got the ability to set the margins and expectations in the channel and the last thing we want to do is set off another race to zero, so we're actively in sort of a protectionist mode to maintain margin levels at a reasonable point where everyone can survive and is comfortable.
"One of the easiest ways to do that is to have multiple vendors bolted together."
New verticals, new drivers
He says the maturity of the SIP market, with all New Zealand's telcos now having SIP plans out and the accompanying decrease in pricing, along with now video integrating fully with unified comms and no longer being a specialist area, are driving unified communications in New Zealand, along with fibre's increasing reach.
Meadows says one market Ingram Micro New Zealand believes offers huge potential is agriculture and any business heavily based out of the regions.
"We almost stumbled across it accidentally," Meadows says.
"They tend to have massive travel budgets and you've got regional staff having to come in and out of the main centres over and over and that racks up travel time, accommodation bills and takes them out of reach.
"That's a vertical we're starting to develop some specific solutions around and will do some targeted marketing to."
He says consumer services is also a key market Ingram Micro is keen to tap. He cites the example of a bank using video conferencing to connect customers in outlying regions with business managers at head office.
However, while the distributor believes agriculture and consumer services offer huge potential, Meadows says many other verticals are also ripe with opportunity.
"There are definitely some verticals that will benefit more than others from it but it's also a pretty broad brush now as to who its relevant to and who can afford it," he says.
"Video is the hot topic at the moment and most businesses are realising anybody can be video relevant.
"It's not that expensive anymore."
He cites the example of a company using a hosted audio meeting room for sales meetings between Auckland and Wellington staff once a week.
"The cost of having one of those over three years is now pretty similar to just leasing a PC solution, where it used to be three or four times that amount. So it's made it more accessible to a wider market."
Related stories
Top stories