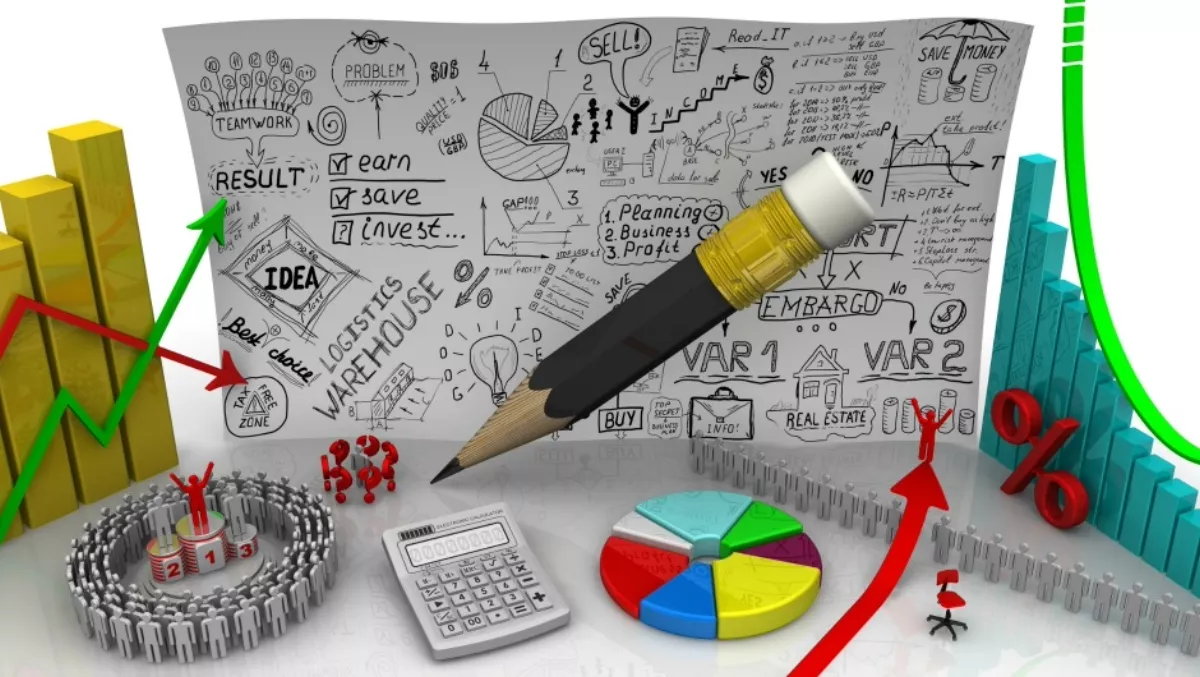 Exclusive: Ingram Micro NZ: Ups and downs but 'solid' 2015
FYI, this story is more than a year old
Ingram Micro Holdings clocked up a $3 million loss last financial year, but Ingram Micro NZ boss Gary Bigwood is unfazed by the results, saying the holding company figures don't represent the strength of the distributor's Kiwi business – or its investments for growth.
Ingram Micro Holdings – the holding company for Ingram Micro NZ which is the trading distributor itself – posted revenue of $547.4 million for the financial year ending December 31.
That's a drop in revenue from sale of goods and services of nearly $15 million from 2014's $562.2 million.
Gross profit sat at $54.7 million, down from 2014's $55.3 million, while the total comprehensive loss for the year, net of tax, was $3.3 million – a 192% greater loss than the $1.1 million.
Ingram Micro NZ itself does not publish its results separately, but Bigwood says the company 'had another solid and positive operating income in 2015'.
"The New Zealand published results for the holding company doesn't reflect the strength of our New Zealand operations and all the investments we are making to deliver new opportunities to our partner community," Bigwood says.
Last year saw the distributor – New Zealand's largest by a considerable amount – making big investments in a number of areas.
The company launched a number of new business units throughout the year, including the local version of its fully automated Ingram Micro Cloud Marketplace.
Other business units launched included the ProAV division, Lifecycle Services, which handles recycling; Configuration Services and the Physical Security division.
Just last week, James Harwood, who heads up the Physical Security division as part of his Specialty Brands portfolio, told ChannelLife NZ that the physical security market was worth around $100 million a year in New Zealand, with Ingram Micro aiming to take 20% to 30% of that market in the next 12 to 24 months.
Meanwhile, the ProAV division – also part of Harwood's Specialty Brands – is going through 'massive, massive growth' Harwood says and is on target to do 'a minimum of $6 million of sales' in its first year.
"It's a very, very big business division for us now," Harwood says.
Speaking to ChannelLife NZ this week about the latest financials, Bigwood says some categories performed 'well above expectations' in 2015, but he acknowledges that not all categories performed as well as he had hoped, particularly PCs and notebooks which saw a significant slowdown following 2014's abnormally high demand on the back of XP end of support.
"We saw the New Zealand commercial PC market follow the global trend in this respect, but the increase and following decrease – year on year – in demand were a lot steeper here in New Zealand than most other countries," Bigwood says.
"We are the largest distributor in this segment, so we are pleased that it has now settled again," he adds.
"There were many moving parts and no lack of change, but all in all I am pleased with how the 2015 year landed."
The company started the new year with a bang, announcing its acquisition of Connector Systems – bringing with it 30 new vendors for Ingram Micro's portfolio, including a number of new categories such as industrial cabling and connectors.
"It is exciting to bring these new vendors, categories and services to our resellers so that we can grow our businesses together," Bigwood says.
Related stories
Top stories