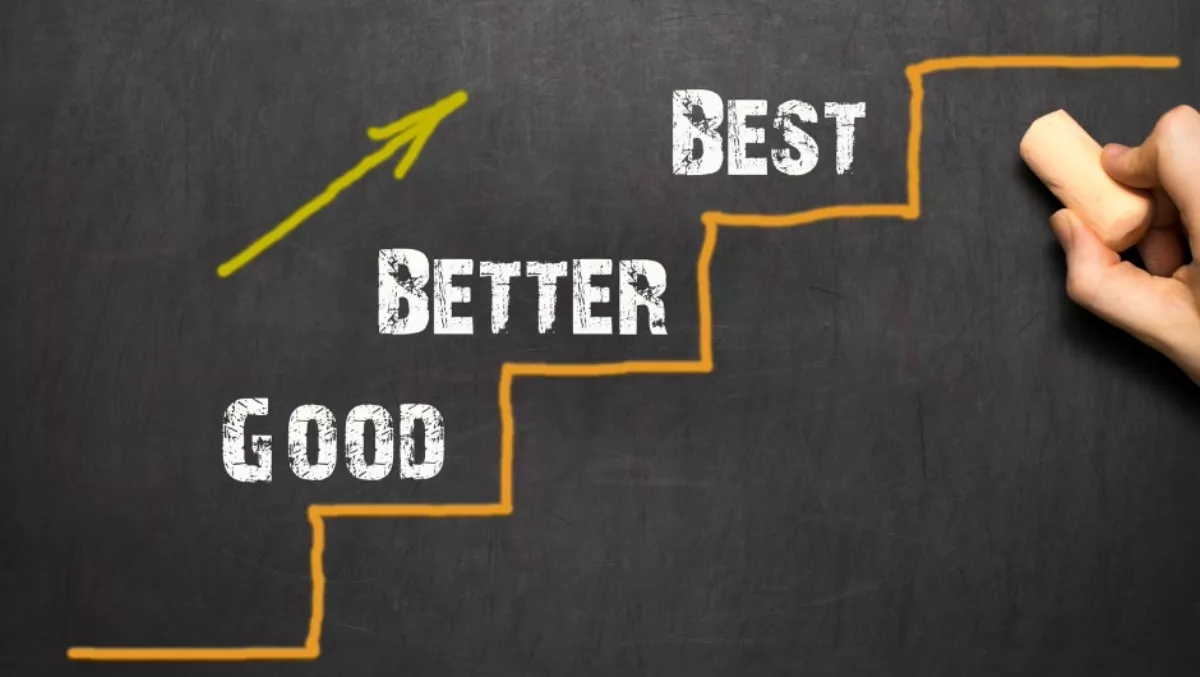 Exclusive interview: Microsoft NZ talks partner training – and increased partner support
FYI, this story is more than a year old
In order to capture the big cloud spend and digital transformation opportunities, resellers need to invest more in their primary asset and resource – their staff.
That's the verdict from Jared Pedersen, Microsoft New Zealand partner business and development lead, who is urging resellers to take ownership of training this year.
The push comes as Microsoft itself prepares to ramp up its in-house technical roles to increase the level of technical engagement and enablement it can provide key partners.
The global giant is adding new in-house technical staff to help partners with their upskilling, however, Pedersen says it's not all about Microsoft, with partners also needing to step up their game.
"[Training] can't be seen as something we do when we can get around to it," he says.
"This upskilling has to be a core focus if you really want to be able to make that digital transformation change."
Of particular focus for Microsoft is Azure training, with the company pushing its Azure Skills Initiative.
"Because Azure is a platform that is so versatile and can be used for so many things, one of our main initiatives is the Azure Skills Initiative.
"Azure is the one thing that, if there's no other technology [they learn], we'd love partners to learn."
The offering plays in all four of Microsoft's main solution area focuses for the year – the modern workplace, business applications, applications and infrastructure and data and artificial intelligence.
"Because it plays in all four of the main solution area focuses for this year, especially data and AI, the scale available in Azure is unbeatable.
"Applications can be developed, DevOps can happen with Azure and all the infrastructure is available there. So whether you're managing machines, desktops for the modern workplace, integrating your own solution as an ISV into some of our business applications like CRM or Office 365, Azure is playing everywhere so that is one of the main areas."
It's a push that is being reflected in demand for courses at Microsoft training partner Auldhouse.
Leigh Richardson, Auldhouse northern area manager, says the company's most popular 'traditional' in-house classes are currently implementing Azure infrastructure solutions, developing with Azure and architecting Azure, along with Office 365 for end users.
She admits that finding time for training is an increasing issue, with Auldhouse evolving to meet those challenges.
The company is moving increasingly to a 'learning-as-a-service' model, offering shorter courses alongside blended learning incorporating self learning and classroom learning, as well as online training through Auldhouse Anywhere, which enables partners to telepresence in to classes.
Pedersen says it's not just technology skills Microsoft is keen for partners to invest time in.
The vendor recently overhauled the MSN Partner Portal, adding playbooks on areas such as building managed services practices, professional services and ISV business.
"If you look at Azure first and then look at all of the stuff around having a profitable business, those would be my two areas [for key upskilling]," Pedersen says.
However, Pedersen says Microsoft's partners are 'skipping over' on the job training opportunities already provided to them by Microsoft.
He cites the example of Microsoft's Internal Use Rights (IUR), which provide firsthand knowledge of features and capabilities of Microsoft software, and advisory hours offers for resellers, both of which he says are heavily under-utilised.
"The best way for a partner to learn is hands on. Use the stuff, get used to it and then you'll be able to know the value for yourself and be able to teach it to your clients and customers and be able to put it into the right position in your mind andit up around the architecture and how it could be used," Pedersen says.
"But what I can tell you is a lot of these internal use rights – which can be thousands and thousands of dollars of value – go unused."
Likewise, Pedersen says advisory hours, available to partners as part of the MPN Technical Benefits, are also not being utilised – with 'easily less than 20%' of advisory hours used.
"We're heavily advocating for partners to avail themselves of both the advisory hours and IUR, because not doing so is like leaving cash on the table," he says.
"This is the year you really have to own the investment around training and human capability inside your business, as a partner or as any company.
"Grab the bulls of training by the horns and put a plan in place so you can digitally transform yourself and then in turn help you clients to do the same."
Related stories
Top stories