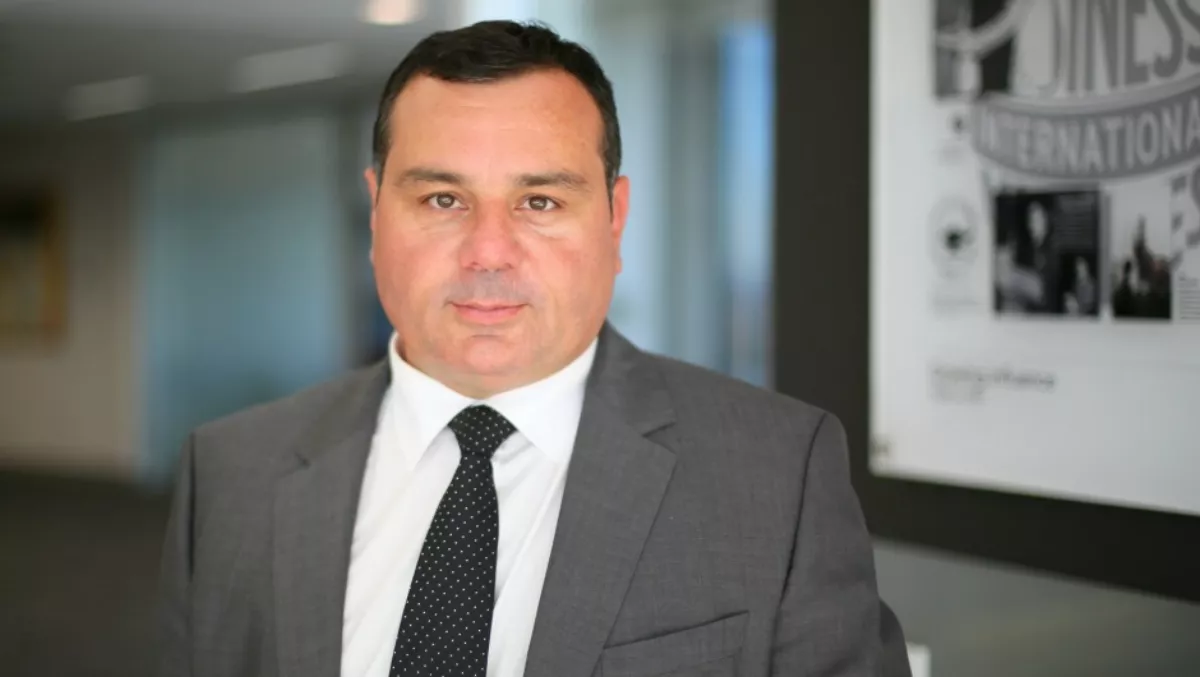 Exclusive: Making storage and DR a critical part of the security conversation
FYI, this story is more than a year old
It's time to change the backup and disaster recovery conversation to a security conversation – and tap expanding markets.
That's the view of new StorageCraft Australia and New Zealand director of sales, Leo Lynch, who says channel partners shouldn't just look at StorageCraft as a backup or disaster recovery sell.
"The language they need to be talking to end user customers needs to change," Lynch who joined StorageCraft this month after two years as director of channel sales for Huawei, says.
"Disaster recovery and backup is a critical part of your security solution.
"Backup and recovery isn't boring and it's not the traditional backup and recovery. It's more than that.
"Disaster recovery is a critical way of ensuring that customers' businesses have business continuity. It's more than just insurance in the back of the mind where if something goes wrong you pull out the insurance policy. It's now part of business, because it's not a case of if things go wrong, things will go wrong," Lynch says.
"We know data breaches will happen. We know people will make mistakes. We know more than 30% of security issues happen because of hardware failure.
"So part of the security solution is that when things do fail, you need to get back up and running very quickly, so disaster recovery and backup is critical to your overall security solution.
Lynch says StorageCraft plans to take 'a leadership position with our partners' to highlight the 'integral' role the vendor now plays in security.
The vendor is teaming up with other vendors, including WebRoot and Kaseya, in seminars designed to detail those opportunities.
"It's as simple as just asking customers what their pain points are, whether they have thought about their security strategy. As part of that, what would happen if their business went down for 15 minutes, an hour, a day, a week?
"When you're having those types of conversations with customers and those thought processes go through their minds, it's very, very quickly that they realise the cost of not doing anything or not having a robust solution," Lynch says.
For resellers, Lynch says the move to a security conversation expands the margin potential – moving the conversation from just a backup and recovery sell to a multi-vendor/multi-solution conversation.
He notes that he's talking increasingly to resellers who are now specialising in security because there is so much work in security alone.
"I'm talking to them as well as the traditional backup and recovery, storage, traditional resellers because it's part of the overall solution.
"Very few partners today are not talking about security to their customers. It's one of those major, major trends that will keep going for the foreseeable future.
Lynch says the security conversation is a key opportunity for StorageCraft's local resellers.
He's also keen to see more focus on migration to Office 365, with StorageCraft offering an Office 365 backup migration offering which
The offering backs up to a data center in Sydney.
"Customer's don't actually realise Microsoft only keeps their data for 30 days, so if something happens, they could be in real trouble.
A third growth area is end of life for Veritas' Backup Exec come 2019 – something Lynch says opens the doors for resellers to migrate some of Backup Exec's large installed base.
"We're giving our resellers the tools to help them migrate those customers across to StorageCraft so they're protected against anything that happens in the future," he says.
Going big
While the company's traditional base has been in the small to medium market, the vendor is now moving increasingly into the mid-market space, opening doors for new opportunities for both resellers and vendor alike.
Last year the company acquired Exablox – a hardware storage device vendor – in a move Lynch says plays to the mid market plans.
The company also acquired data analytics capabilities from Gillware Data Services. The offering provides analytics to identify data that should be backed up – and the data that shouldn't be, to provide intelligent tiered data architecture.
Lynch says the midmarket move is 'really important' for resellers, noting that large system integrators in both New Zealand and Australia are very focused on the enterprise space.
"They find it very difficult to have conversations with customers around that 500 seat mark. That's really important for our traditional partners to be able to have those conversations, because it's a place they can play, add value, make good margins upfront but also recurring professional services margins going forward.
"It's a really good sweet point and we want to help them in that market, where today there isn't a lot of competition from those large multinational SIs.