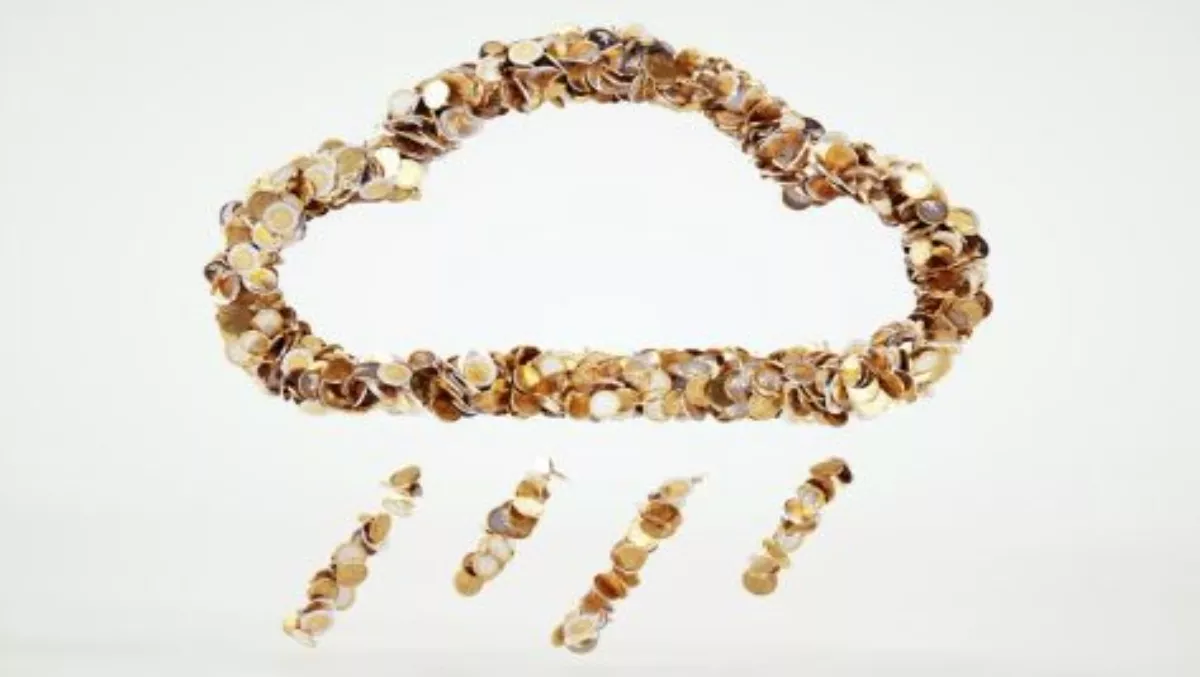 Exclusive: 'New' distie, born of old distie, takes on Kiwi cloud market
FYI, this story is more than a year old
Value added cloud distributor Cloud Distribution is gearing up to take on the New Zealand market as the distributor battle for cloud heats up.
The distributor, the cloud arm of established Australia-based inTechnology Distribution – which has around 600 New Zealand distributors on its books – will be bringing its cloud roadshow to New Zealand in the coming months.
The company is also looking at ways it can ramp up its presence locally.
Jason Burn, Cloud Distribution Asia Pacific director of sales and operations, says the distributor, formed four months ago, was set up with an eye to helping resellers navigate the cloud market.
"A lot of resellers are still struggling with how to transition their business into selling cloud solutions," Burn says. "Their biggest challenge is in how to move from traditional resales to cloud."
Mark Winter, managing director for both Cloud Distribution and parent company inTechnology Distribution, was in New Zealand recently to talk to local resellers, and says there is still a lot of 'apprehension' about what cloud will mean for resellers' businesses.
"End customers, regardless of their size or industry segment are moving to the value propositions in cloud-based solutions to help reduce their total cost of ownership and receive a better return on their investment," Burn says.
At the same time, vendors and resellers want to profit from cloud and need one trusted source to find the right solution for their client's requirements, he says.
Burn says Cloud Distribution is working to match resellers wanting to make the move into cloud with the right vendors that will enable the reseller to capitalise on their strengths and add additional services around the cloud offering.
Winter says areas such as CCTV provide an easy entry for resellers into cloud – and an entry point to engage customers in the conversation.
"In the past there wasn't technology built around cloud for CCTV and now there is," he says.
"EagleEye allows smaller resellers to grow their business [offering cloud-based CCTV] without having to handle local on-prem.
"It's a very fast growing market," he adds. "And these types of technology are easy to adopt for partners. It's not rocket science in the front end, that's in the back end, so it's an easy entry point."
Winter says there are plenty of high quality alternatives to more traditional IT, enabling resellers to differentiate themselves in a market where customers are lapping up cloud.
Adds Burn: "There are some fantastic solutions available that address today's risks and threats and also give better outcomes [than more traditional IT solutions].
"Resellers need to do due diligence and look at some of the niche players, who are more mature than you might think."
He points to SumoLogic – an alternative to Splunk, which counts Spark among its customers and is currently experiencing 'huge growth' Burn says – identity management offering, OneLogIn, and Cloudmark which offers a security platform for DNS.
InTechnology has traditionally focused on niche vendors in the security, mobility and analytics spaces, something Burn says will continue through to Cloud Distribution.
Cloud Distribution is seeking out vendors who are born in the cloud or in the case of more traditional vendors, have strong cloud offerings. The company has signed nine vendors in the past few months with its portfolio now including Security Mentor, EagleEye, SumoLogic, Bluebox, GoGuardian, CloudMark, Cloud4Wi, Lastline and Wandera, among others.
Burns says discussions are also underway with a number of other vendors.
He says in many cases, Cloud Distribution is bringing new brands into the country and providing vendors with a foothold in the Asia Pacific market.
"We're having phenomenal growth around signing vendors," he notes. He says many cloud vendors don't have a strategy for engaging with the channel, opening the door for Cloud Distribution to provide that strategy for the vendor.
He says in many cases, rather than investing in their own local headcount, vendors are turning to Cloud Distribution to provide their foothold locally, introducing the offerings to the right resellers, and launching and nurturing the products to grow the market locally.
The distributor is also offering pre-sale consultancy and needs analysis services for partners, including tender support services, wireless site surveys, project management, proof of concept support and product demonstration, along with three levels of technical support.
Training and certification is also on offer, including customer-specific courses.
Winter says the distributor has seen high demand from reseller partners both in New Zealand and in Australia, with 'a lot' of inTechnology's resellers signing up to work with Cloud Distribution.
"Our pipeline is very healthy and we're going into the end of the year very strongly.
"We see some exceptional growth in the next 18 months."
Related stories
Top stories