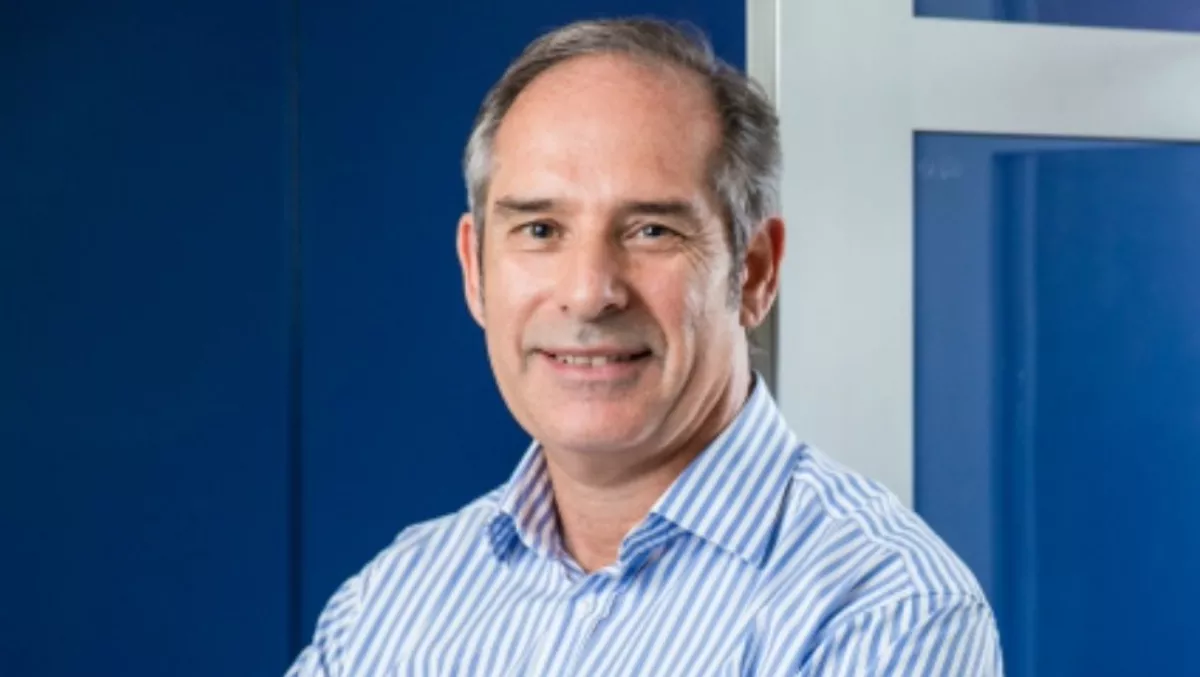 Exclusive: NSP taking LogRhythm SIEM to SMB market with security-as-a-service offering
FYI, this story is more than a year old
Kiwi network and system integrator NSP is gearing up to launch a new security-as-a-service offering, taking LogRhythm's security information and event management technology into the SMB market.
Brent Larsen, NSP managing director (pictured), says the new offering, currently being trialled by a number of NSP's in-house customers and will launch within the next month, will provide preventative monitoring, log and event management and cyber defence for SMBs.
LogRhythm, which is one part of the new offering, has been a regular in the leaders quadrant of Gartner's SIEM Magic Quadrant for the past five years.
However, the technology, which provides security intelligence and analytics to enable rapid detection, response and neutralising of cyber threats, has traditionally been the domain of large enterprises.
Alex Teh, Exclusive Networks New Zealand and Pacific Islands country manager, says the majority of Kiwi businesses, being in the SMB space, will 'never, ever' be able to maintain the technical resource to manage something like the LogRhythm SIEM offering.
"With a technology like SIEM it's not just the price of the product that counts, it's also the man power, brains and engineering resource needed to maintain a technology like this.
"Yet the requirements for an SMB in terms of cybersecurity defence, management and monitoring is no less than a bigger organisation," Teh says.
"We've been able to come up with a business model with LogRhythm that enables NSP to take what is an enterprise solution and break it down into bite-size chunks for the New Zealand SMB market."
Says Larsen: "Our goal is to take the cybersecurity concerns, workload and capital costs away from the business by providing a comprehensive, end-to-end solution."
The LogRhythm offering will be part of a set of technologies used to provide a comprehensive solution for customers, Larsen says.
"It will cover right from the incident response plan and helping organisations be prepared for what is potentially going to come, through to governance and policy audits, vulnerability scanning and penetration testing, user evaluation, education and training.
"LogRhythm is a component of that comprehensive approach.
"It gives us an amazing view of what is going on."
Larsen says the move into security-as-a-service is a natural progression for NSP, which has its origins in the security space – it designed and built its own firewall early on – and was an early adopter of the managed services model.
The new system is already proving its worth, identifying a threat from a Middle Eastern country endeavouring to exploit one customers' servers.
"The beauty of it was we were able to intercept and intercede it, drop the attack and mitigate the issue before it escalated."
While Larsen says the customer was 'totally unaware' of the attack, LogRhythm's reporting functions mean NSP will be able to share the threat information with the customer and talk about recommendations for improving security.
"LogRhythm is part of a group of products we're using to provide this comprehensive approach.
"While it might help us with the alerting, then we can look at what other products they have inside that may not be doing the job as well as it could, looking at new generation technology that may provide better security than their current legacy equipment," Larsen says of the cross sell opportunities being presented.
Simon Howe, LogRhythm ANZ director of sales, says LogRhythm sees an increasing need for SIEM in the SMB marketplace, given the rapidly increasing cyber threat landscape.
"But that marketplace doesn't have the expertise to look after this type of technology and it requires that managed security services approach," Howe says.
He says the managed security service provider model is a 'fundamental' part of the way LogRhythm is going to market to enable and deliver security outcomes to SMBs.
Howe says LogRhythm is seeing an increasing level of interest from both the end user and reseller communities with a 'very obvious shift' from traditional protection-centric technologies to 'a more proactive footing where organisatons are looking for detection and response capabilities'.
"A platform like LogRhythm's threat lifecycle management platform, or SIEM platform, helps organisations detect and respond to threats quickly. That is a growing focus for end user security organisations and resellers alike and we're seeing a lot of activity in the channel space in NZ and across region."
Teh says LogRhythm is one of Exclusive Networks' biggest growth areas, with organisations including Spark and Fujitsu adopting the technology and taking it to market at the enterprise level.
"What's really interesting about what NSP has done is that they've come up with a business model that caters to a second part of the market: the SMB business," he says.
"What we're seeing in the New Zealand market is some fantastic managed service providers who are able to take on complex solutions like LogRhythm SIEM and break it down into bite sized chunks for SMBs, providing the engineering, consulting, reporting capabilities to these companies so they're able to not only afford but also manage and utilise these advanced technologies for their own good."
Related stories
Top stories