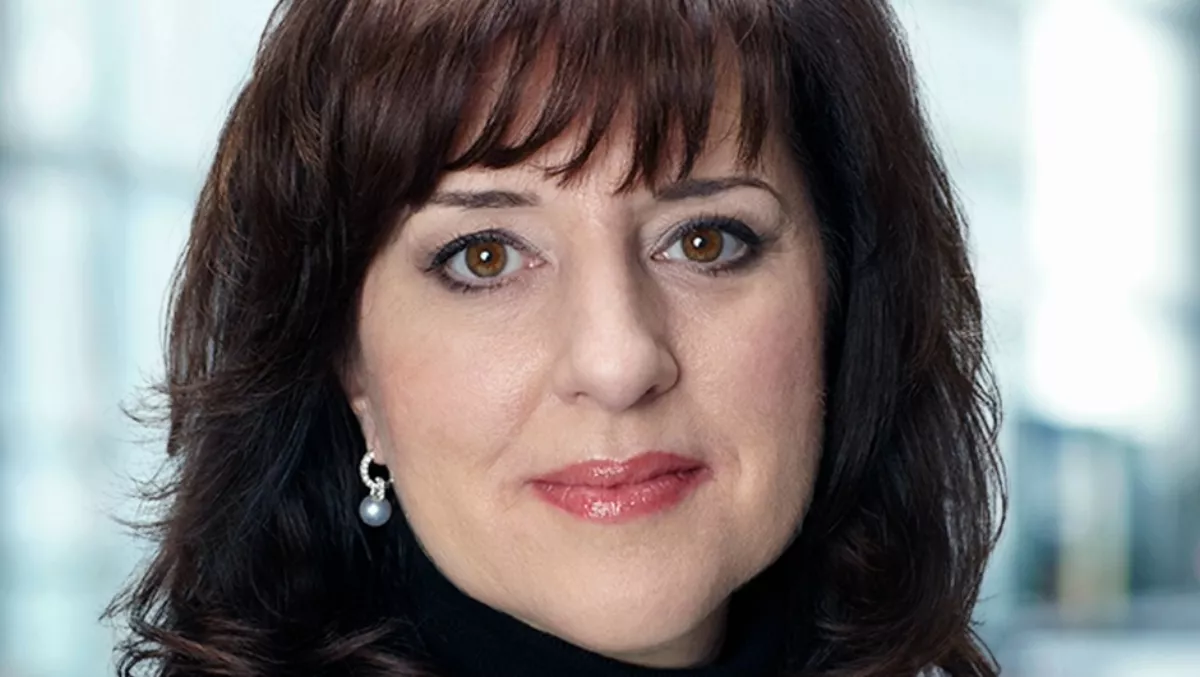 Exclusive: Polycom global boss talks a return to growth, new markets and women in tech
FYI, this story is more than a year old
Polycom is promising new products and entrance to new markets in the coming months as the company, reinvigorated after a US$2 billion takeover and with new boss at the helm, looks to return to growth after a rough few years.
Mary McDowell, who took over as Polycom global chief executive in September 2016, says her mandate is to bring growth back to Polycom, following its September acquisition by Siris Capital, a boutique New York private equity firm specialising in telecom and datacom companies.
"One of the things that really attracted the investors to Polycom was the great track record of innovation, strong channel partnerships and really great people," McDowell says.
She should know – McDowell was previously an executive partner at Siris Capital and was appointed as chief executive, taking over from Peter Leave, following Siris' acquisition.
McDowell, who has also worked for Nokia, Compaq and Hewlett Packard, says Polycom has 'all the necessary ingredients to participate in a market that is growing'.
"When we look at the growth opportunities, video is getting easier enough for mere mortals to actually use now, so there is an opportunity for it to really proliferate across the enterprise, but even IP voice telephony is a growth opportunity for us – our traditional conference phones as well as phones for people's desktops," she says.
"It's interesting there is still a shift away from the proprietary phones to open SIP.
"Market analysts say that is a double digit growth market, which is kind of surprising, but we're happy to continue to lead that segment."
McDowell says while Polycom has expanded beyond its iconic 'starfish' phone so ubiquitous in the conference rooms of old, and added new features such as video and content sharing, the same ethos – of making people in meetings productive – remains.
"That continues to be making the audio as realistic and non-distracting as possible, noise cancellation and things like that.
"And then starting to put in new technologies like technology on the devices so when you walk into a room it can start up and you're not fumbling for what button to push; facial recognition and also capabilities for IT professionals. If you're going to make an investment in rolling out video across your company, are the rooms being used, how many meetings per day, how many people in the meetings, is it really the productivity asset you had hoped for and what is the information you need to really get into ROI."
But McDowell is keen to see the company expand into new markets.
"I'm pushing a lot on product innovation and you will see not just enhancements to old friends in the Polycom portfolio, but also entrance into new markets coming quite soon."
While she declines to be specific – 'I need to save some thunder for the release' – she says it will continue to be based around bringing richer, cost-effective collaboration tools to enterprises.
In Q3 Polycom will debut its new cloud service in Australia and New Zealand. The service, already available in the United States, enables those with Cisco investments to use Microsoft Skype for Business.
"Our cloud service will allow the Microsoft software to work with your existing Cisco investment," McDowell says.
The offering is part of a renewed focus on relationships, such as the Microsoft partnership, under McDowell, who says the relationship with Microsoft, including an agreement to collaborate around Skype for Business and Office 365, is taking Polycom into new accounts. It's also opening the doors for new partner opportunities, she adds.
"Particularly as for resellers who are Microsoft certified, as we make our products work better with the Microsoft products, it's a great expansion to what they're already doing," she says.
"The proliferation of video creates a tremendous opportunity for our partners. While we are still happy and will continue to sell immersive tele-presence capabilities, primarily for executive use, what is happening is more cost effective video solutions are being deployed in smaller conference rooms, huddle rooms and open environments and that's a great opportunity for resellers."
She says the conversation has now moved beyond network performance, to being 'really about collaboration tools and enabling productivity'.
"People are thinking about video as an extension to their email and IM infrastructure and that's a great upsell opportunity."
Of course, in a time when the issue of women in technology, and indeed women in leadership roles, is frequently making the news, it would be impertinent not to ask for McDowell's take on the situation, given she heads a company where 36% of the senior executive are females - well ahead of the industry average of just 19%.
Somewhat refreshingly, she's not keen to push the issue as one specifically focused on women, instead putting the focus on diversity of all types.
"The argument is really for diversity in the larger sense, diversity in backgrounds, diversity of ideas.
"If you have a team that all thinks alike and has identical backgrounds you are not going to do a very good job of really looking at opportunities and addressing the diversity of the customers, so I think it is not just about gender, but really the diversity of thought that comes when you have a good mix of people from different backgrounds."
Related stories
Top stories