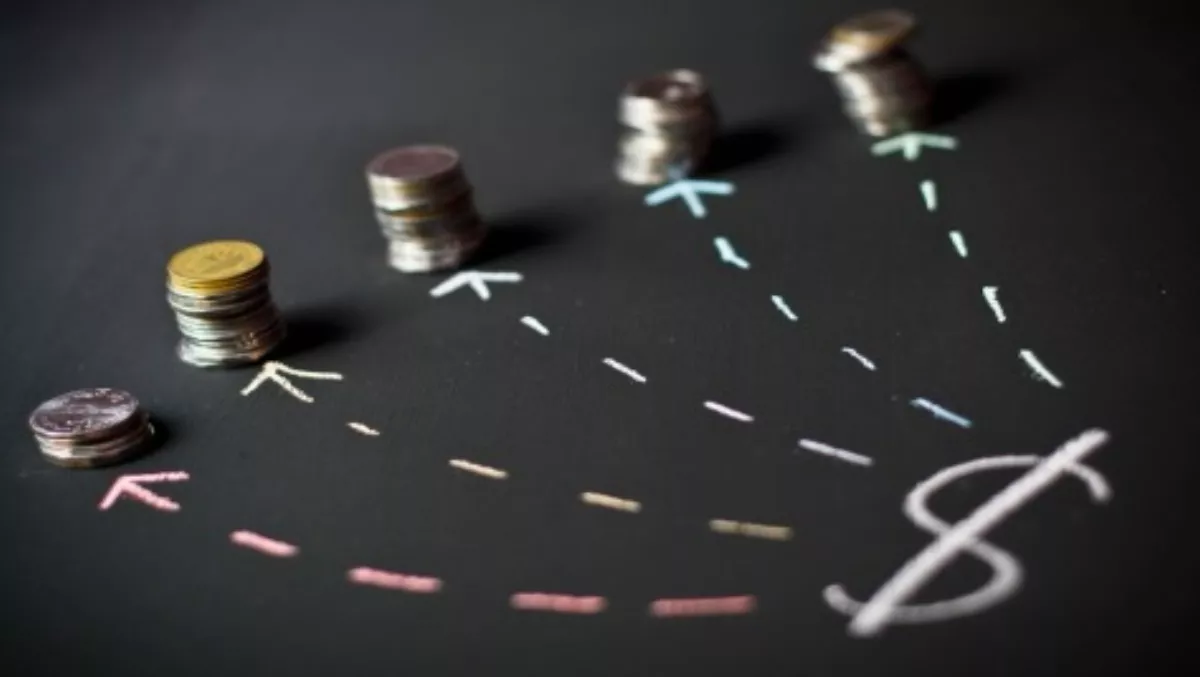 Exclusive: Resellers must 'stretch and evolve' to win big in IoE
By Heather Wright,
Fri 16 Oct 15
FYI, this story is more than a year old
The reseller channel needs to 'stretch a little and evolve' in order to best capitalise on the burgeoning opportunities presented by the internet of everything according to a one expert.
Howard Fyffe, Cisco ANZ director of IOE and digital solutions, says the internet of everything's (IoE) wide reach means resellers need to have different conversations, and with different parts of businesses, than they traditionally have.
"They probably need to stretch a little bit and evolve in terms of their practices and conversations," Fyffe says.
"It's a vertical and outcome based conversation, usually with lines of business or people on the OT side, rather than pure IT, so the challenge is to change the conversation a bit," he says.
Fyffe says when talking on the smart building side of IoE, conversation often involve the facilities side of a business, rather than IT, while when talking about smart and connected cities, the conversation may start with the IT department, but typically include many other people – including the Mayor – as well.
Despite that, Fyffe, who was in New Zealand this week presenting at the Smart Building Conference, says the opportunity for resellers is 'tremendous' as IoE's reach continues to spread.
"There is a tremendous opportunity to look at this as an adjacent market they can move into," he says.
Fyffe says while it goes out of 'classical IT', the same command sets and instructuctions.
"All the capability you've built around configuring, managing and supporting these types of environments, is still the same, so it's transferable."
He says a lot of the OT technologies are moving to a converged IP Ethernet infrastructure. "So the good news is the opportunity is there. Quite often there are multiple sets of networks in buildings and there is still opportunity to drive out costs and consolidate that."
Analysts have predicted that come 2020 some 50 billion objects will be connected as part of the IoT – a figure Fyffe says is 'still only representing 1% of what can be connected'. Connected devices surpassed the world's population back in 2009 and continue to grow rapidly.
"Out of that comes new information that can be leveraged and actioned upon can create outcomes to impact and make things better," he says.
He cites the example of an Australian waste disposal company currently piloting an IoE system which provides information from the trucks on weights, speed, telematics and a range of other measurements.
"They see an opportunity to get all that data out to give them a competitive advantage.
"CIOs are evolving into chief digital officers and are being brought into business conversations where they can differentiate their business offerings and potentially disrupt their industry," Fyffe says.
"So in this case, they might charge on the waste they are actually hauling, rather than going to every bin just for the sake of going there."
Cities and councils too, are leading the transformations, Fyffe says, with smart parking, smart lighting and Wi-Fi security proving popular, as councils seek to drive businesses back to cities and create 'stickiness'.
But Fyffe warns that the conversations around IoE are often extensive and involved, often involving many stakeholders.
"There are some quick wins and savings you can do and they are clearly worthwhile. But the old adage is if you want to go fast, go alone, but if you want to go far, go with a group. And there are benefits to looking at more of a regional strategy or the synergy you get with a few use cases together.
"For example, intelligent waste management, coupled with location based services and Wi-Fi, coupled with CCTV or surveillance – when you pull all that together, that's when you start to get interesting data you can open up to app developers and it creates opportunities for innovation and new companies even."
Fyffe is urging resellers to 'look at your customer base and start having conversations around IoE and what dark assets they could light up and get information from to create new revenue streams, drive Opex, improve engagement or any number of other options.
"If you thought the internet was going to be big, this is going to be even bigger in unleashing value."