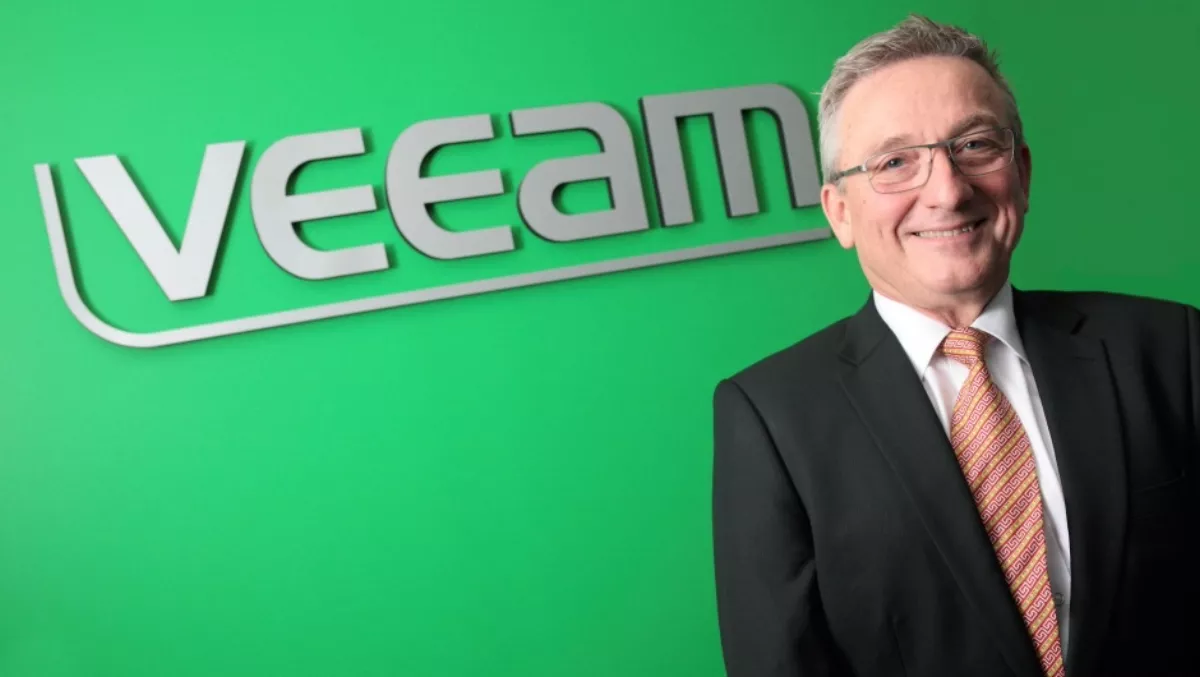 Exclusive: Veeam's all grown up and 'very much an enterprise player'
FYI, this story is more than a year old
Channel partners are failing to fully capitalise on the ground floor opportunities presented by Veeam as an availability offering – rather than simply a backup solution.
That's the view of Peter Bender, Veeam ANZ head of channel and alliances, who says partners need to look beyond Veeam as simply a backup solution and understand they can garner much bigger deals as part of a bigger conversation, from small businesses to the largest enterprises.
Bender says the company, which initially started as an offering for the SMB market, is keen to change the channel's mindset.
"Availability is our messaging.
"We need to make partners more aware of all the different places Veeam can plug into the total operations environment and not just be a backup product, but become an integral part of the availability system, the monitoring system," he says.
"As we're adding more and more enterprise features including replication, the cloud side of the business, we are absolutely enterprise ready," Bender says.
That's translating into 'more and more' large organisations including government departments, universities and enterprises wanting Veeam to be included in any proposals when infrastructure refreshes are being done.
The company recently won an AU$300,000 deal with a Queensland government department on the back of an HPE integration.
"Veeam is now very much an enterprise player," Bender says.
He says availability is a critical conversation – and one that resonates with organisations intent on harnessing technology to enable them to be more innovative and keep ahead of the competition.
He says with that in mind, Veeam is trying to encourage partners to 'not just sell a bespoke backup solution'.
"It's about getting partners to add a lot more value than just installing a backup product."
Rather than talking backup, he urges partners to 'change the whole conversation around' to what the impact of outages is on a business and how long it can afford to be down.
"Understand what their critical applications are and look at how to architect the product to support the required levels of backup for critical applications and start putting in place operational proceedures."
He says Veeam can be a crucial part of an organisation's information technology infrastructure library – practices which focus on aligning IT services with the needs of the business.
"When you have an outage, how do you recover from it quickly? You can use Veeam to get up and running quickly again.
"How do you determine what actually caused the problem? You could use Veeam to go back and look at before the issue and see that when you applied a patch or change, there was a problem.
"So you can start analysing what caused it so it doesn't happen again. You can start putting in place change management procedures where you can use a backup of the production environment running in a sandbox to test that application changes or operating system changes are going to work properly when applied."
As well as monitoring tools enabling capacity planning, Bender notes Veeam's recently announced Direct Restore to Azure enables VMs to be restored to Azure.
"There are a lot of different ways Veeam can be used. We provide a lot of functionality."
Bender says in Veeam Availability Orchestrator, the company has signaled its intent to play big in the workload orchestration space, with the backup files – a copy of the production environment – being used to do workload management.
"We are starting to add different solutions – and in some cases point products – but down the track they will all tie together as part of a whole workload orchestration where you can start shifting workloads around on the back of the backup files," Bender says.
"No one wil run completely on-premises or in the cloud, there will be a need to shift workloads around.
"That's where I believe we are targeting and where the workloads orchestration side of things is going."
Related stories
Top stories