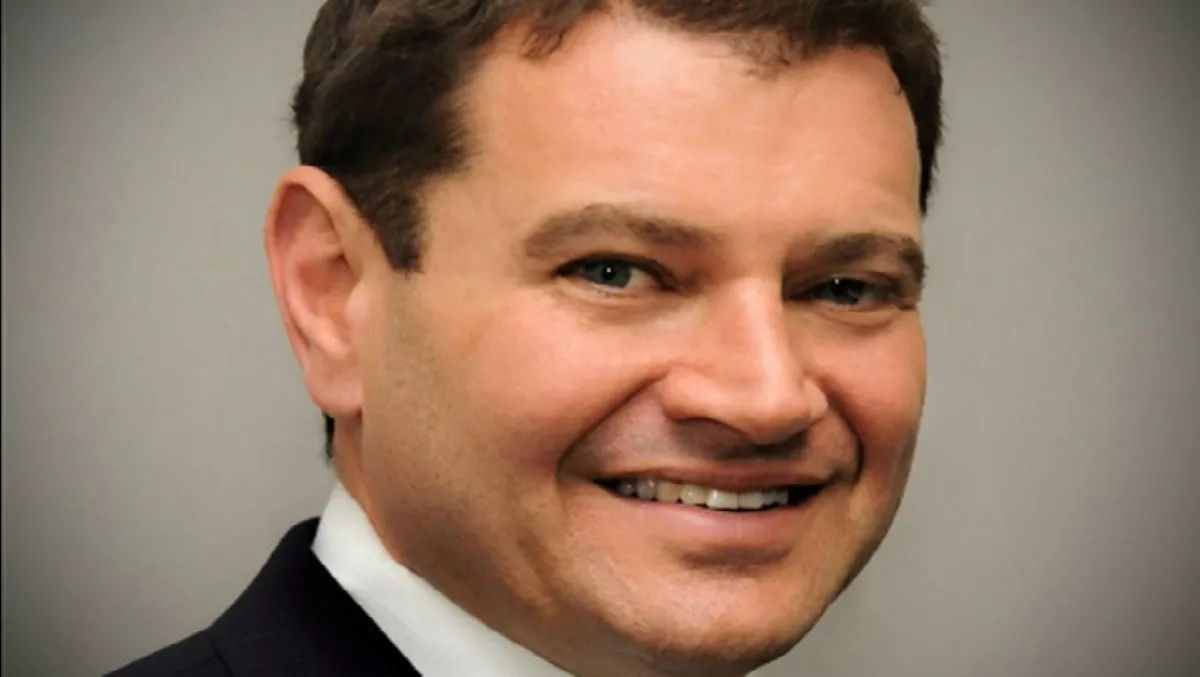 Exclusive: Westcon-Comstor eyes Kiwi growth; ups local investment
FYI, this story is more than a year old
Feedback from its vendor and reseller partners has prompted Westcon-Comstor to up its investment in New Zealand, as the distributor sees strong growth across cloud, converged infrastructure and security.
Dave Rosenberg, Westcon-Comstor Australia and New Zealand managing director, says the company is investing in New Zealand for the next phase of growth.
The company has appointed industry stalwart Lance Primrose as its new general manager of operations, with David Crown appointed as a new vendor manager.
Primrose, who has been the managing director of Arche Technologies for more than 26 years, will work alongside New Zealand country manager Mark Baker and will 'own' the operational and sales operational part of Westcon-Comstor's New Zealand business.
"Lance has been in the industry a lot of years and has a very good background in systems and operations, and has run his own successful business for years.
"We are really investing in the New Zealand market for our next phase of growth and you will see us certainly continue to drive what our business has been known for in that market," Rosenberg says.
He says the New Zealand business is 'going well, it is solid and performing well as a business'.
The distributor is seeing good growth across its cloud solutions, as both reseller partner and vendor partner interest in cloud grows.
"Some of the traditional vendors have been a little slow on the uptake of this consumption based selling and cloud, and we're now seeing them come on the journey and work through distribution and see the value," Rosenberg says.
He says Westcon-Comstor will be adding new partners to its BlueSky cloud offering in the coming months with the company currently in talks and negotiations with 'a number' of vendors - including some traditional vendors who are now eyeing up cloud.
While Westcon-Comstor's traditional strategy has been to work with a smaller vendor base and maximise opportunities with them, rather than spreading themselves too thinly across a larger number of vendors, Rosenberg says cloud, is a different proposition.
"You can have multiple cloud services available to your reseller channel. It's not how many services you put on, it's ensuring those services are big enough to actually develop, put into our marketplace and that resellers have an appetite to purchase.
Rosenberg says cloud uptake locally is going 'very well', though specific figures weren't available. In Australia the company has seen triple digit growth of both reseller transactions and revenue, albeit off a 'relatively low' base.
"What we are seeing is that the demand [in New Zealand] is growing, which means you're seeing a natural growth area.
Rosenberg says the move by businesses to consumption-based models and outcome-based services is also fueling growth beyond cloud services for Westcon-Comstor.
"We're seeing growth in cloud, and we're seeing growth in our traditional business as well.
"One of the nice things about outcome based services is it's fueling security growth. Security companies are doing very well off the back of people shifting to that sort of model, and obviously our business is very, very strong in the networking security space so that has been a good source of growth for us.
Converged infrastructure is also proving a key growth area for Westcon-Comstor, something Rosenberg attributes in part to the move to outcome based services.
"We are seeing good growth across our storage business across Australia and New Zealand and also starting to see good uptake and interest in Flexpod, which is the Cisco NetApp converged infrastructure play.
While part of the growth is being driven by companies requiring more flexibility – and retaining a hold on infrastructure as they move to hybrid cloud, rather than a pure cloud move – the service provider market is also driving growth for converged infrastructure.
Earlier this year, Rosenberg noted at Imagine 2016 in Auckland that while the company has seen great growth across Australia and New Zealand, the Kiwi market in particular had been turbulent, with a lot of consolidation, little or no organic growth and many global companies struggling to invest.
However, he says while the last year has seen its struggles, 'the markets have bounced back'.
"It's all pretty good at the moment from a growth perspective," Rosenberg says.