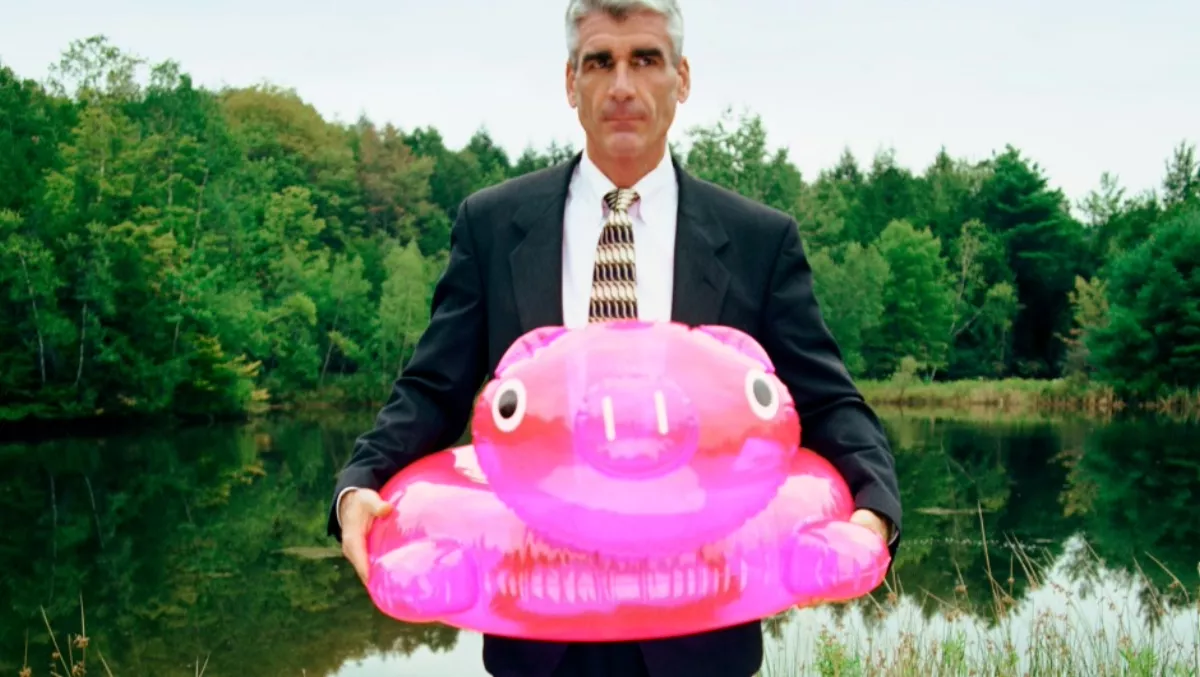 Exclusive: When it comes to digital, perception isn't reality for Kiwi companies
By Heather Wright,
Wed 18 May 2016
FYI, this story is more than a year old
When it comes to Kiwi companies and digital transformation, there's a big gap between perception and the reality of how far along the transformation path we are.
That's the word from Shane Minogue, IDC New Zealand senior market analyst. He cites an IDC New Zealand c-suite survey where more than 70% of CIOs indicated they were either half-way through their digital transformation strategy or had completed it.
However, the same survey also found that 80% of resources are still being spent on legacy technology.
"Any company that is spending 80% of their budget on legacy systems is not digitally transformed," Minogue says.
"So the reality is that it is a much lower percentage who are actually at digital transformation stage."
Despite that, Minogue says New Zealand businesses are ahead of their Asia Pacific counterparts.
"Digital transformation is no longer a 'nice to have', it's a must have strategy and the change that has been happening over the last couple of years is going to accelerate even more in the next 12 to 24 months," he says.
Minogue says New Zealand is in a good position to capitalise on digital transformation.
"We've got the supply side, with a lot of providers having really done a lot of improvement to what they can offer over the past year.
"And in terms of connectivity and things like that we're seeing a lot of improvements as well, with 4G and UFB really allowing companies to do these things a lot cheaper and more effectively.
"What is needed now is really a better understanding from companies of their own industry and how they can actually make that change," Minogue says.
He says part of that comes from companies 'looking within and around their own industry' to see what they can do better and what other companies are doing.
"And the second thing is to actually engage with suppliers who, to be fair have only really come to the fore in the last year or so, because by interacting with them better they can show how you can improve your business."
Minogue says even if companies aren't going needing digital transformation aspects such as IoT today, they need to be planning for it.
"Companies need to start thinking more about a digital strategy.
"Vernon Turner [IDC senior vice president of enterprise systems and IDC Fellow for IoT] compares it to an avalanche. If the avalanche is far away, fair enough [not doing anything]. But if you look up and it's surrounding you, you're too late.
"You need to start preparing for that avalanche now to be able to either ride the wave and take advantage, or get out of the way.
"We're not saying you need IoT today. What we're saying is that you need to align your business so that when the opportunity comes along, you can take advantage of it," he says.
"Every industry has been impacted by digital disruption and every company that hasn't been transformed will have to be," Minogue adds.
He cites Uber's disruption of the taxi industry, Bitcoin in retail and Lego – which in 2003 was 'a company with no future' before digitally transforming, implementing the Lego FutureLab and becoming 'the Apple of toys'.
"Air New Zealand is doing this stuff – they're using biometrics in their bag drops, they're using apps for their customers, they're using data analytics, all this kind of stuff.
"It's quickly becoming the norm."
Minogue says businesses often think technologies such as data analytics and biometrics are 'far away'.
However, he cautions that preparing for the new technologies and starting to implement them, takes time – and companies that fail to prepare now will quickly find themselves left behind.
Channel side
Minogue says the reseller has an important part to play in driving digital transformation forward in the New Zealand market.
IDC has highlighted the role of 'innovation accelerators' as a key aspect of digital transformation. Those accelerators include next-generation security, IoT, cognitive services, robotics, augmented reality and 3D printing, which Minogue says are 'really accelerating digital transformation'.
"What technology resellers can do is make companies more aware of how each of these areas can benefit their company and make them more aware of the existing technologies and strategies in place in their own industries in particular," he says.
"A lot of companies don't realise how it impacts their industry. By having industry specific solutions, or industry specific case studies, you can really bring home the strategic benefits to companies."
He cites the example of ASB as a case study. The banking giant rolled out a lot of machine to machine – or IoT – and found that in the first three years they improved their energy consumption by 23% – saving more than $2.5 million.
"If companies see [those tangible returns] why would you not do it? Saving $2.6 million dollars in energy consumption is a no brainer," Minogue says.
He says financial savings are just one of the benefits that can be highlighted to customers, with productivity gains and employee satisfaction metrics also ripe for improving under digital transformation.
"It's about being more in touch because what digital does is it takes us from looking at past results to looking at in-time analytics and really analysing the present."