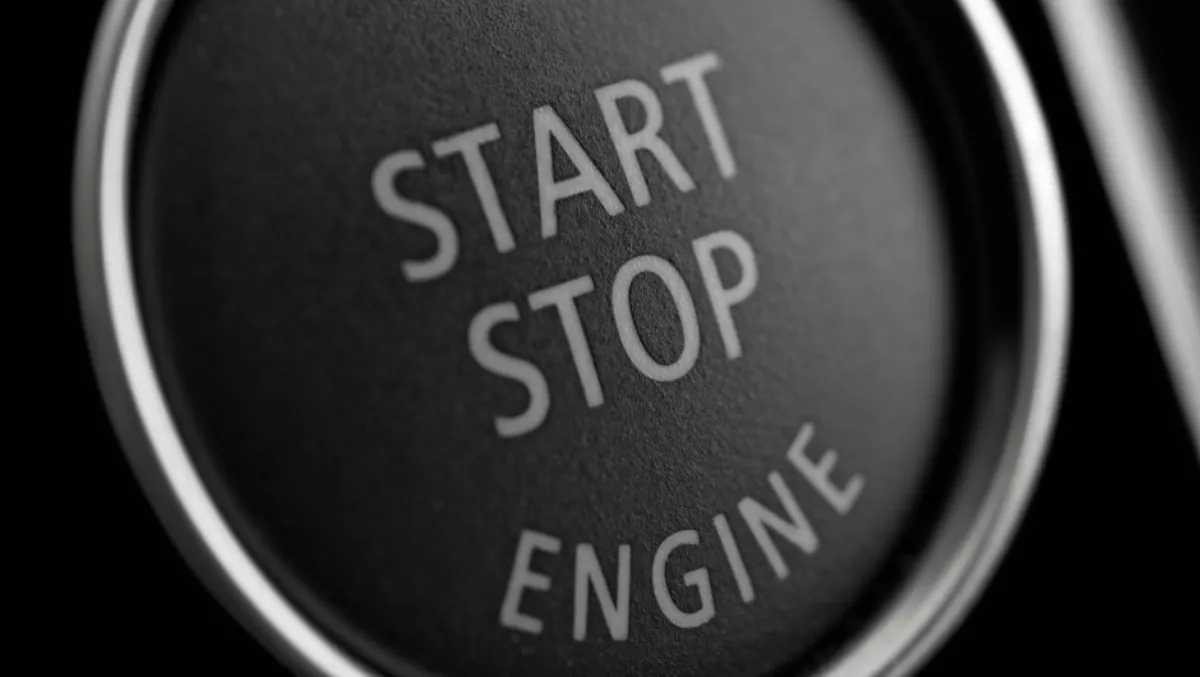 Exeed offers resellers chance to fly high and hit the snow for a BMW experience
FYI, this story is more than a year old
Exeed resellers are being given the chance to Fly High and hit the snow with two promotions, as the distributor pushes its new partnership with Airpoints for Business – and resellers benefit from HP's strong channel run.
Justin Tye, Exeed managing director, says HP's success, via distribution, makes the high-end promotion an option.
Get there in Snow Time will see 10 winning resellers winging their way to Queenstown in August for a three day BMW adventure which will see them helicoptered to the Southern Hemisphere Proving Grounds for a BMW Ice Driving experience, including drag races, drifting and a hot lap in an M4.
A sightseeing excursion of Queenstown, on quad, is also included.
Tye says the promotion offers resellers a chance to go somewhere they wouldn't normally get to go to often.
"We ran this a few years ago and it was one of the most successful promos we've run in terms of the feedback we got from attendees.
"It was really quite a special event and certainly one that anyone interested in the agenda would be very keen to get on, so it gets really good traction," Tye says.
"It's not a cheap thing to run, but it's something you can do when you're being supported by a brand that is very much at the top of its game right now."
Six of the 10 seats will be for targeted customers, with another two seats being wild card seats – one for the reseller purchasing the most HP Z products, and one for the reseller purchasing the most HP Elite products.
The remaining two seats are available to all customers, with resellers receiving one entry into the draw for every $10,000 spent on HP PCs during the promotional period, which ends July 14.
Exeed is also offering its resellers the chance rack up extra Airpoints dollars, with the distributor giving away $20,000 of Airpoints dollars to resellers purchasing Windows 10 devices through to the end of this month.
Exeed became the exclusive IT distribution partner for Air New Zealand's Airpoints for Business programme in February, with the distributor looking to garner a bigger share of resellers' business and provide the channel with increased rewards, via the deal.
The Fly High with Windows 10 Pro Devices and Airpoints for Business promotion sees eligible resellers receiving 150 Airpoints dollars for every five devices with Windows 10 pre-installed, that are purchased during the promotional period, with a maximum of 450 Airpoints dollars available per reseller.
Resellers purchasing an eligible Windows 10 Pro device and completing an exam on the new Microsoft Device Partner Edge website will also go into a draw to win an additional $2500 Airpoints dollars.
Tye says the promotion, which ends 30 June, is designed to encourage migration to Windows 10.
"We're hoping to get more Windows 10 devices out there but we're also hoping to encourage the migration of old OS licenses to Windows 10," he says.
Tye notes the reason WannaCry ransomware attack was based on vulnerabilities that don't exist in Windows 10.
"It's another reason to make sure a device is running the latest OS. And you can get a lot out of Windows 10 through mobile collaboration that just helps you get the most out of your client experience."
Tye says the addition of Airpoints for Business has proved a winner for Exeed.
The distributor has seen 'a pretty sharp increase' in the number of resellers trading with it. "We had hoped it would make existing customers more loyal, because it is a cumulative program, so the more you buy of anything the more points you accumulate, and we were hoping it would attract new resellers to Exeed," Tye says.
"Given that we have had no new brands or extraordinary pricing activity during that time, the deduction would be that this is driving new reseller acquisition, which is a very key measure for a distributor."
Related stories
Top stories