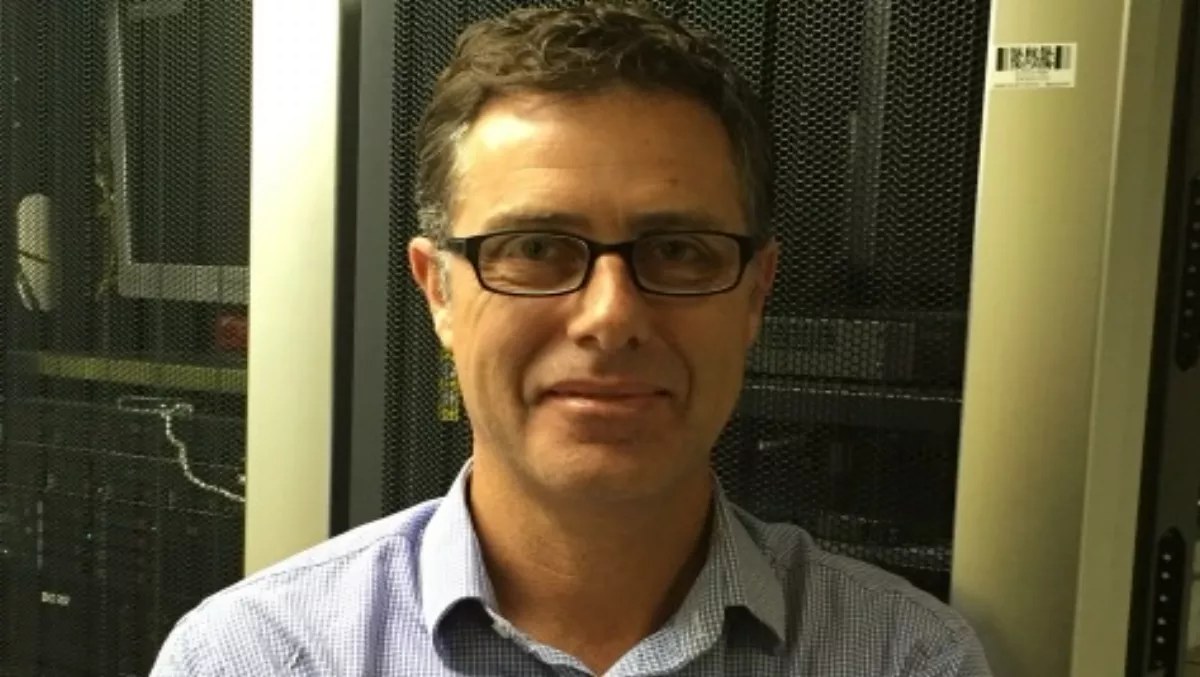 Exeed taking analytics to the cloud with HP software
By Heather Wright,
Wed 13 May 2015
FYI, this story is more than a year old
Exeed resellers will soon have the opportunity to offer customers analytics on their cloud data, as the distributor ramps up its Mycloudtore offerings.
Justin Tye, Exeed managing director, says the offering, using HP software, could be used for the likes of video analytics, with the ability to recognise triggers within large amounts of stored data and raise alerts, whether for traffic, crime, retail or a range of other behaviours.
"There are all sorts of ways data can be interpreted and managed, whether for marketing purposes or crime prevention," he notes.
Industry analysts have tipped analytics as a hot area moving forward, as companies seek business discovery, rather than simply information delivery.
"A lot of people are offering data storage solutions, but the analytics that go with it are not necessarily offered as part of that solution," Tye says.
He says a two days sales certification course will be required for resellers wanting to offer the service. Implementation can be offered as an HP service that resellers can onsell or, if they have a strong vertical within their own go-to-market strategy, the presales training to implement the service themselves can be provided through HP.
"The point of all this software stack that is coming out of HP is that we should be able to offer a lot of this on a SaaS basis on Mycloudstore, so that's adding to what we have already done through our cloud initiative," Tye says.
Tye says Exeed's cloud offering is showing healthy customer acquisition growth, with the pipeline 'filling up nicely'.
However, he admits that for the current financial year ending June, the annuity business will only account for around 2% of Exeed's revenue.
That's a figure he hopes to grow to around 10% in 24 to 36 months.
"The average sales price for an OSI compared to a server is quite low," he notes.
The company recently signed as one of three New Zealand two-tier distributors for Microsoft's cloud solution provider programme, which will see Office365 being delivered in the near future.
"It will be interesting to see how the CSP programme impacts on the growth of our cloud initiative generally, because that is also a pure cloud play. And we've got high hopes for that."
Tye says Exeed will also add services including managed firewalls and antivirus to the platform in the coming month or two.
The company currently offers four platform- and infrastructure-as-a-service solutions and three SaaS solutions.
"It's not so much of an aggregation platform that we are aiming to deliver, it's more about, 'so you've stored some data, now what do you want to do with it?'
"That's the next phase."
Providing the pipes too
Tye says the flip side to Mycloudstore is Exeed's partnership with fibre provider MyRepublic, where the company is seeing 'very good uptake'.
"If you are going to implement cloud anywhere then you really do need to have a good robust fibre strategy to enable that to happen and for the user experience to be good."
Tye says resellers can 'absolutely' make good money from selling the MyRepublic offerings.
"And they can sell more through a bigger pipe. It allows a reseller to more readily sell things like SaaS and voice solutions, that they couldn't do over slower connections.
"But the fibre itself they can also make good money out of – there are trailing revenues attached to all of the commercial plans we sell."
Tye says those on-going revenues can be 'quite high' depending on the complexity of the service being deployed. "The pricing that is set is really up to the reseller because it is defined by complexity of the service, the speed of the service and the services the reseller wraps around the delivery of the data connection."
Hitting back at Dicker's HP comments
Meanwhile, Tye also took the chance to hit back at David Dicker, Dicker Data chief executive who has been making his desire to gain HP distribution for New Zealand clear.
At last week's rebrand of Express Data to Dicker Data New Zealand, Dicker said not having the HP agency in New Zealand was 'crap' given Dicker Data is HP's biggest customer in Australia and 'we should have HP'.
Says Tye: "I can understand the frustration of not being able to pick up the agencies you would like to have. But just because you are established in the Australian market with a vendor it doesn't give you automatic rights to the agency in New Zealand.
"It's a small market, it doesn't make sense to over-distribute unless there are clearly identified, unaddressed gaps, and I don't believe there are."
Exeed has worked with HP for 13 years, and Tye says the distributor 'has done a pretty decent job of helping them achieve the market share they enjoy today'.
"I don't think there's a compelling reason for any change, but that's up to the vendors ultimately."
"There's so much activity in the industry press about his ambitions, I think it's time a few of us who are incumbents countered the views he has.
"We are always wary, these are large agencies to us," Tye adds.
He says there may be opportunity for further consolidation in the sector 'but that's probably the only way you're going to see any significant change from a vendor perspective, I would have thought'.